… A Post Script on NLC Strike in Imo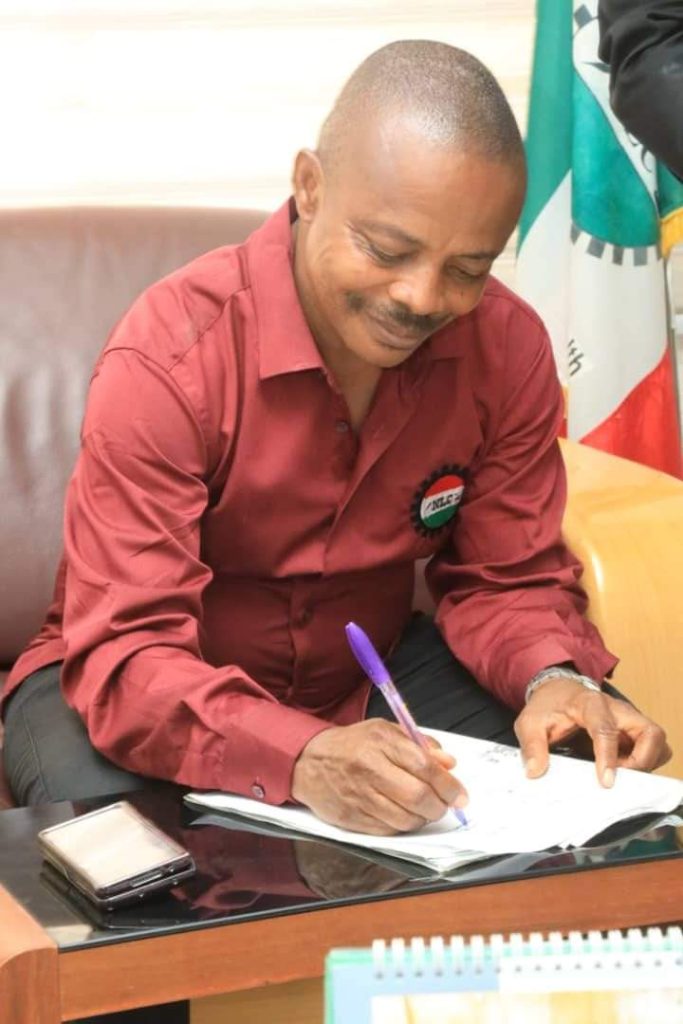 It may suffice to start this by stating, briefly, that Comrade Joe Ajaero has started his leadership of the Apex Labour union in Nigeria, on the wrong footing. His first attempt at industrial action, which he hurriedly called for, in Imo State met a brick wall, as workers and other unions totally shunned him, save for his Primary constituency, where he was General Secretary, National Union of Electricity Employees (NUEE).
Certainly, he placed the cart before the horse, when he took strike, which ordinarily should be the last resort, as the first point of call.
The effort, in futility, to drag Nigerian Labour Congress (NLC) into his personal hustle in this morning of this administration gave him out as headed for doom.
While we mourn the sad death of NLC, under the immediate past President, Comrade Ayuba Wabba, one doesn't need a soothsayer to know that Joe Ajaero Will eventually be the Hearse Driver, on the cemetery road of NLC.
Or how can one explain that Ajaero acts before he thinks, and calls for strike before consultation with relevant stakeholders and negotiation, not even a warning to the employer of Labour.
It is on record that the Wabba administration he succeeded had no ongoing discourse with Imo State, thus none that he inherited and so it leaves much to be desired that in less than a month of his assumption of office, he has already declared a Strike action in Imo State, and as an afterthought, penned a long list of alleged grievances. Funny enough, it was a list that the Government, the employer of labour, only saw, for the first time, through the media.
It is not surprising that he had to call off the strike, also without a negotiation, which leaves more questions than answers, as to what the strike achieved or intended to, save for the momentary applause from the opposition, in the State, who would rather watch Imo people suffer, so long as it sends a message, in the negative, about the Government of the day.
If nothing else is drawn attention to, as evidence that the strike was personal to Joe Ajaero, the document he issued, calling off the strike lends credence. The letter was signed all by himself, as though the NLC has no secretary, not even for publicity, and then he ended the statement on a note of threat to unleash ferocious pain on Imo people, in a fortnight.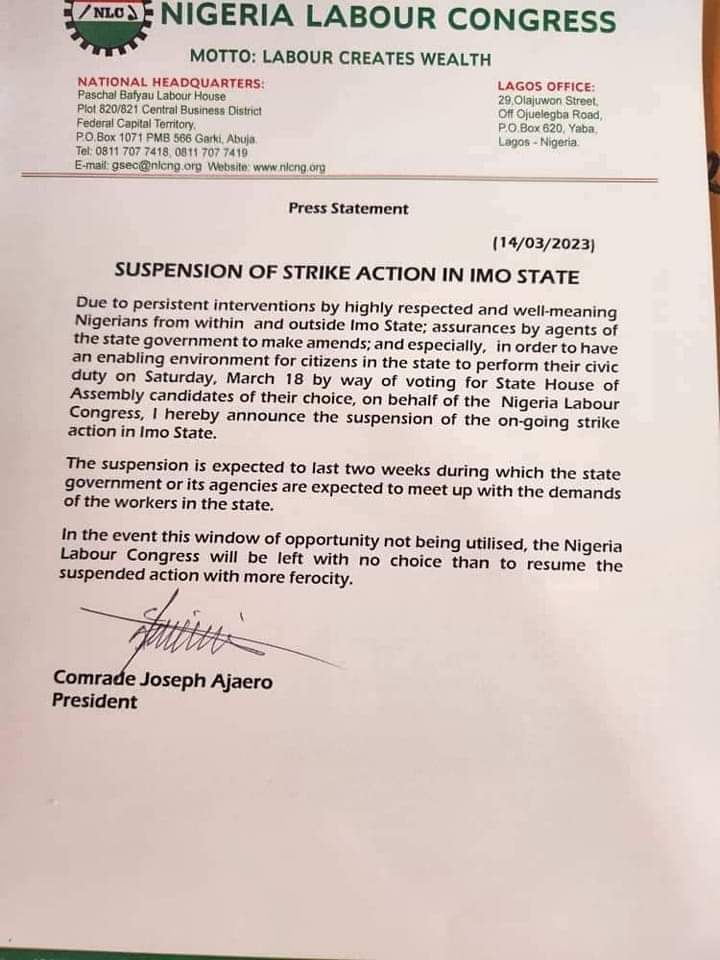 NLC died under Ayuba Wabba, but Joe Ajaero would rather drive it to the cemetery than revive it.