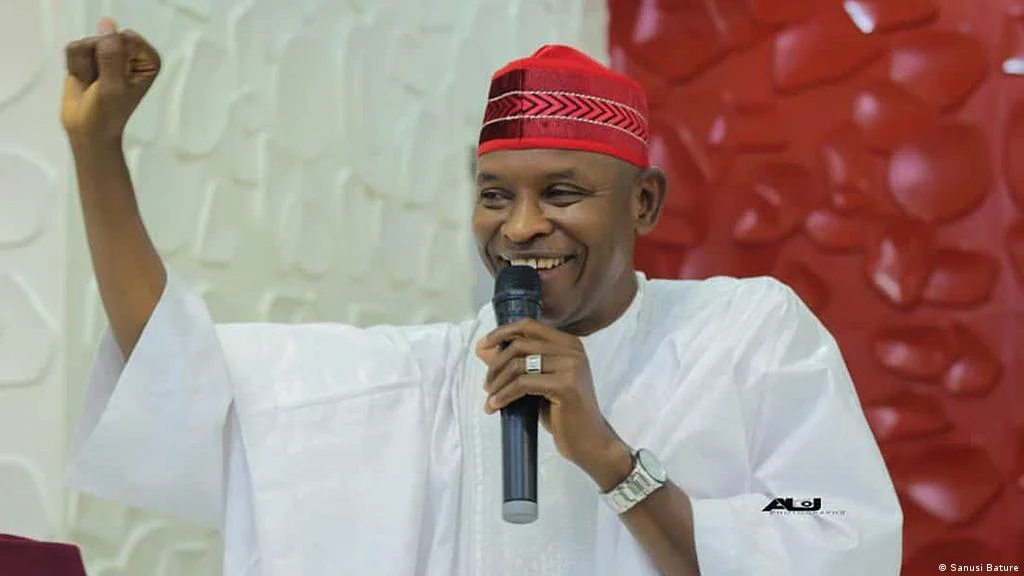 Yusuf Kabir Abba was declared the winner of the 2023 governorship election in Kano state on Monday. The flagbearer of the New Nigeria Peoples Party (NNPP) beat his arc-rival, Yusuf Gawuna of the All Progressives Congress (APC), to claim victory in the state.
From personal assistant to governor-elect — who is Yusuf Abba, the man who will become Kano governor?
Abba was born in the year Nigeria became a republic, in 1963. He was born on January 5, 1963 in Gaya LGA of Kano state. He would later attend Sumaila primary school and government secondary school Lautai in the old Kano state.
His secondary education was in Gumel LGA, which is now in Jigawa State. Upon graduation from government secondary school in 1980, he went on to the federal polytechnic, Mubi, where he obtained his national diploma in civil engineering in 1985.
He went on to specialise in water resources/environmental engineering in 1989 at Kaduna Polytechnic. Upon graduation, he served in the National Youth Service Corps (NYSC) at Kaduna Environmental Protection Agency from 1989 to 1990.
QUICK FACT: On May 29, 2023, he will become the second Water Engineer to be governor of Kano state in the fourth republic.
Abba might be the first personal assistant (PA) to a fourth republic governor to become governor. Abba served as PA to Rabiu Kwankwaso, the presidential candidate of the NNPP, while he was governor of Kano state from 1999 to 2003.
He also served in the same capacity and also as special assistant to Kwankwaso, in his role as minister of defence in the Olusegun Obasanjo cabinet from 2003 to 2007.
In a 2019 interview with Daily Trust, Abba said he served as PA to Kwankwaso for 12 years, from 1999 to 2011. In 2011, he served in Kwankwaso's government as a private secretary to the government and was later appointed commissioner for works, housing and transport.
Abba has been with Kwankwaso for 37 years, serving in different capacities.
"Kwankwaso is my leader. I worked with Kwankwaso even when I was in the civil service in the state. I worked under him and have been with him for almost 33 years," Abba said in 2019.
"In all these years, he has been over and above me so I know him to be my leader, my oga! So people shouldn't be surprised if I give him the utmost respect and utmost trust. I was his PA during his first tenure from 1999 to 2011".
KWANKWASO'S SON-IN-LAW AND AVENGER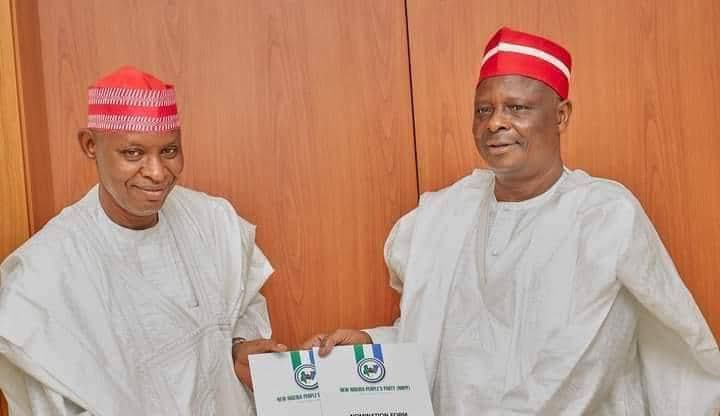 In 2014, Kwankwaso supported his deputy, Abdullahi Ganduje, in becoming the governor of Kano state. In a few months after the election, both men fell out. Ganduje launched what became a clear attack on Kwankwaso and the Kwankwasiyya movement.
By 2019, Kwankwaso mobilised against Ganduje and supported Yusuf Abba in unseating Ganduje. Abba went on to win the election in the first round, but his victory was not to be as the Independent National Electoral Commission (INEC) declared a supplementary election in 28 of 44 local government areas in the state.
Following the conduct of the supplementary poll, Ganduje was declared the winner with less than 9,000 votes ahead of Abba, who had initially won with over 26,000 votes.
Abba, who is also married to Kwankwaso's niece, moved with Kwankwaso to the New Nigeria Peoples Party, where they both became flagbearers for presidential and gubernatorial elections. 
Both men won the elections in the state, but Kwankwaso lost the presidential poll.
As Kwankwaso's loyalist and son-in-law, Abba will be putting an end to Ganduje's reign in the state, with expectations that he would be avenging the Kwankwasiyya movement.
He has however said he will not be tied to Kwankwaso's apron, but be a man for himself, stating that he will only take advice from the former governor.
"He will never interfere in my work. Secondly, if he interferes, in terms of advice, I know that where I go correctly he will encourage me to put in more and where I go wrong he will correct me and tell me what to do. But as far as issues of governance are concerned, believe me, sincerely he is not going to interfere," he had said.