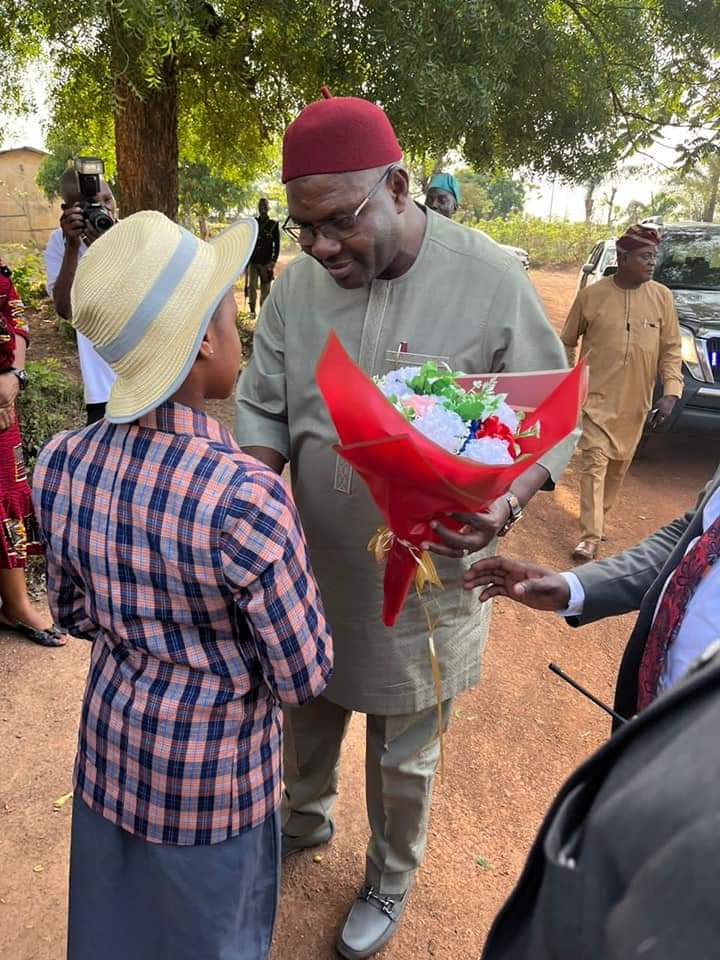 Hon Minister of State for Education, Rt Hon Goodluck Nanah Opiah on Working Visit To Federal Unity Schools in Ebonyi State.
As part of the programs of the Federal Ministry of Education to regularly oversee operations of Federal Government academic establishments across the country, the Minister of State for Education, Rt Hon Goodluck Nanah Opiah, yesterday visited three of the schools in Ebonyi state; Federal Government College, Okposi, Federal Government Girls College, Ezzamgbo and Federal Science and Technical College, Amuzu.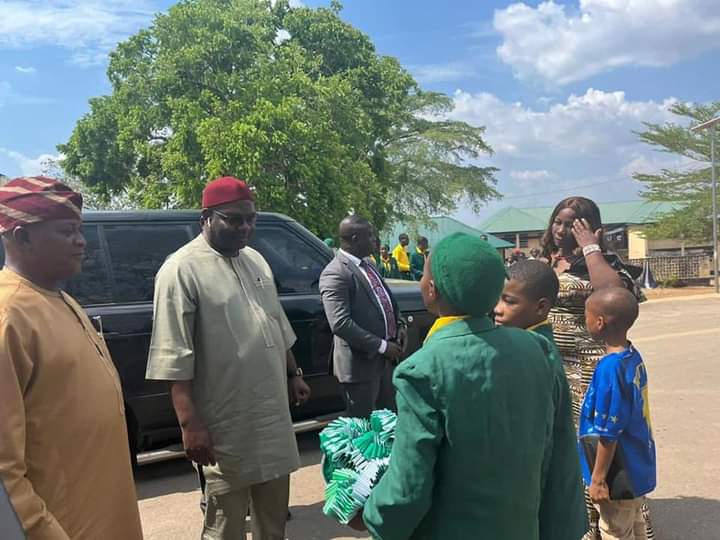 Rt Hon Opiah who was at the premises of the schools to access the academic programs, welfare of the students and other crucial matters affecting them informed the management, staff and students of the schools that the Federal Government places premium on their well being.
Apart from enjoining them to be of good conduct and mindful of their academic growth as students, Rt Hon Opiah asked them to reciprocate FG's investments in their academic progress by coming out in flying colours after examinations.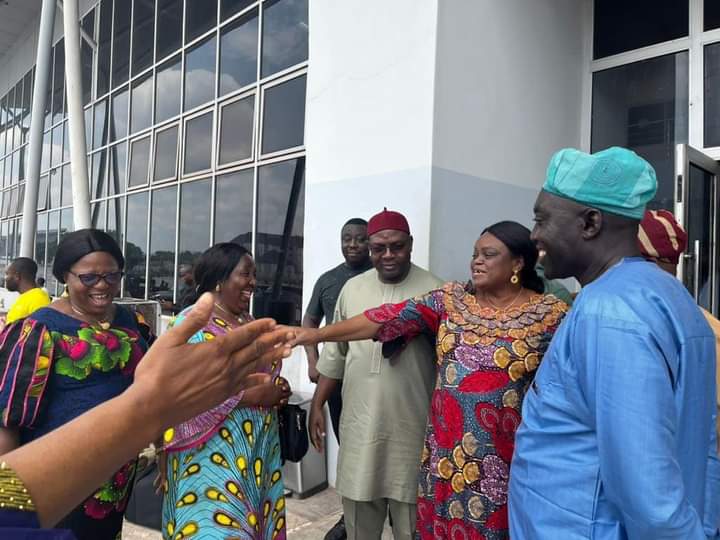 He told them to imbibe the good ideas of their teachers and mentors to be worthy ambassadors of the Unity Schools.
Rt Hon Opiah who was well received by the staff and students inspected the facilities available and took notice of matters of urgent importance.
With Rt Hon Opiah to the working visit is the SA Technical, Dr (Mrs) Claris Ujam, SA Project, Chief Larry Okoro, SA Women Devt, Patience Nnedinso Eze and Sir Kelechi Mejuobi, SA Media and Public Affairs.