IN a stunning turn of events, FrieslandCampina WAMCO Nigeria PLC, the makers of Peak Milk, have issued a public apology to the Christian Association of Nigeria (CAN) following a controversial social media post that was deemed disrespectful to the Christian faith.
The apology, which was addressed to the CAN President, Archbishop Daniel Okoh, was written by Ore Famurewa, Executive Director (Corporate Affairs) on behalf of the company. The letter, titled 'APOLOGY FOR THE GOOD FRIDAY SOCIAL MEDIA POST BY THE PEAK BRAND', was dated 10th April, 2023.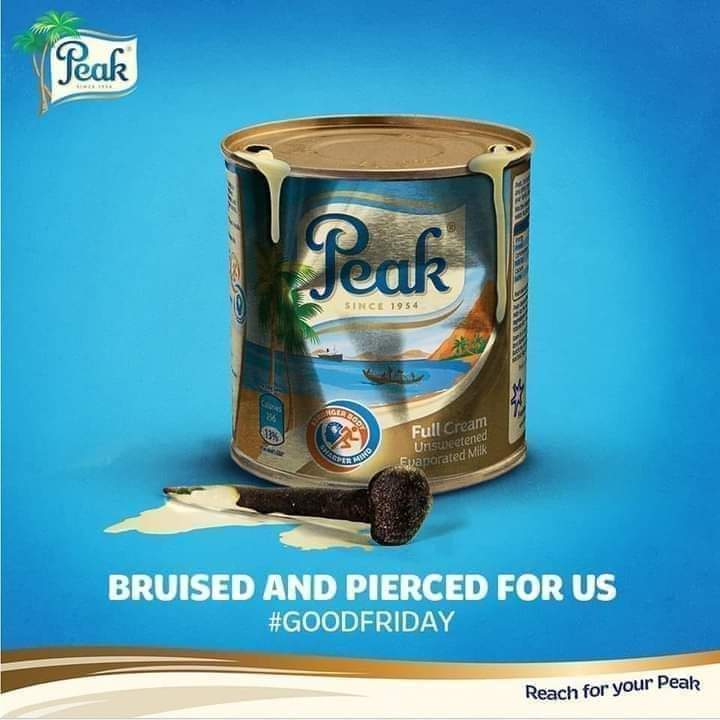 The controversial post, which was shared on the official social media handles of the Peak brand on Good Friday, had caused a major uproar amongst Nigerians, particularly Christians who felt that the post was not only disrespectful to their faith but also an affront to the millions of Christians in Nigeria and beyond.
In the apology letter, FrieslandCampina WAMCO Nigeria PLC acknowledged the harm caused by the offensive post and expressed deep regret for any hurt or offense caused to the Christian community.
The letter read in part: "On behalf of FrieslandCampina WAMCO Nigeria PLC, I hereby tender our unreserved apology to the Christian Association of Nigeria (CAN) as well as to the Christian community at large for the recent Good Friday social media post on the Company's Social Media Handle.
"We acknowledge the sensitivity of the social media post considering the sobriety of the season. It was neither intended to make light of the significance of the season nor to inordinately exploit the unmatched sacrifice of Jesus Christ.
"We wish to inform the Christian Association of Nigeria (CAN) that the social media post has since been withdrawn."
The company also assured the public that it would take appropriate steps to ensure that such an incident never happens again in the future.
The apology has been hailed by many as a step in the right direction and a demonstration of corporate responsibility.
It is hoped that this incident will serve as a wake-up call for other companies to be more mindful of the impact of their actions and communications on various communities, and to take responsibility for any harm caused.
Vanguard