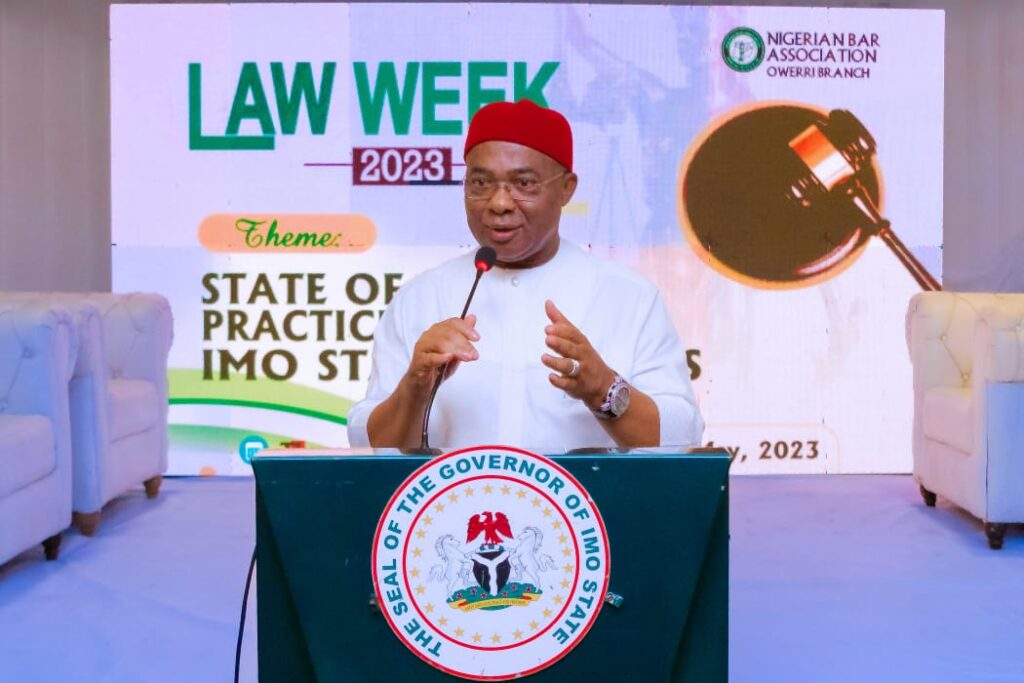 The Imo State Governor, His Excellency, Senator Hope Uzodimma has advocated for a speedy justice delivery system in the country.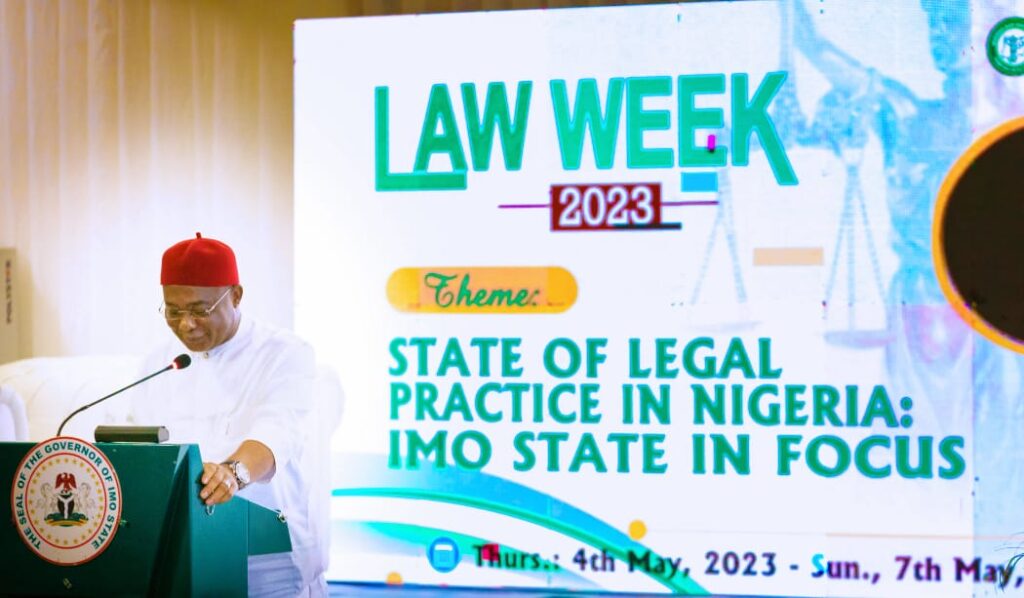 Governor Uzodimma at the opening ceremony of the 2023 Law Week organized by the Nigerian Bar Association (NBA) Owerri Branch, disclosed that the justice delivery system can be improved by encouraging more professional conduct and diligence at work.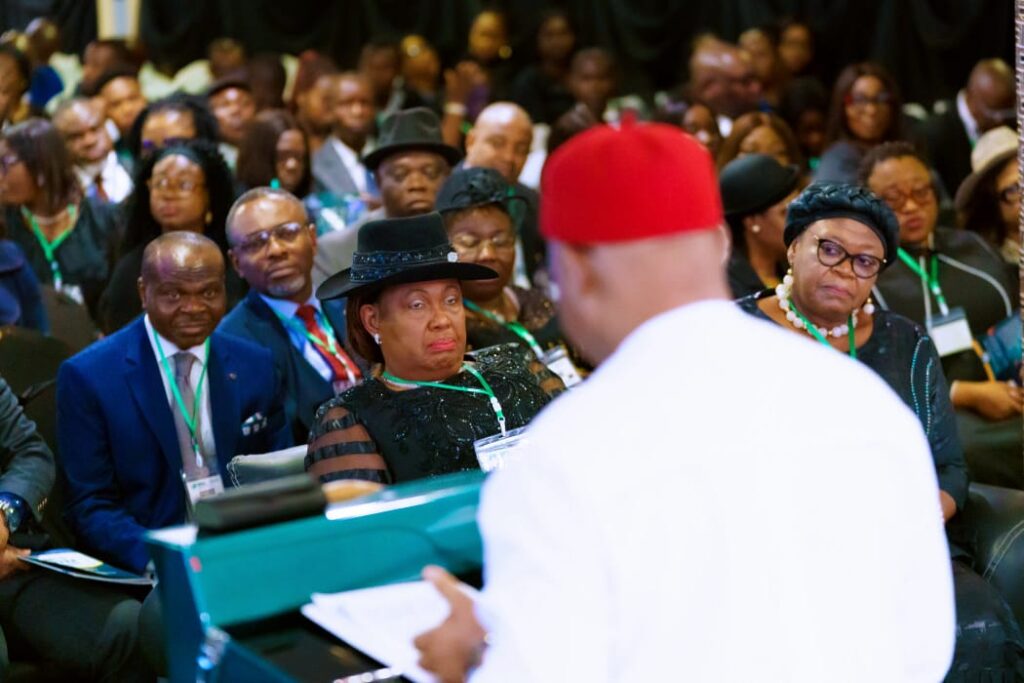 He further bemoaned the unhealthy practice of some lawyers, flooding the court with frivolous case files and constant applications for adjournment thereby levying clients hugely with appearance fees.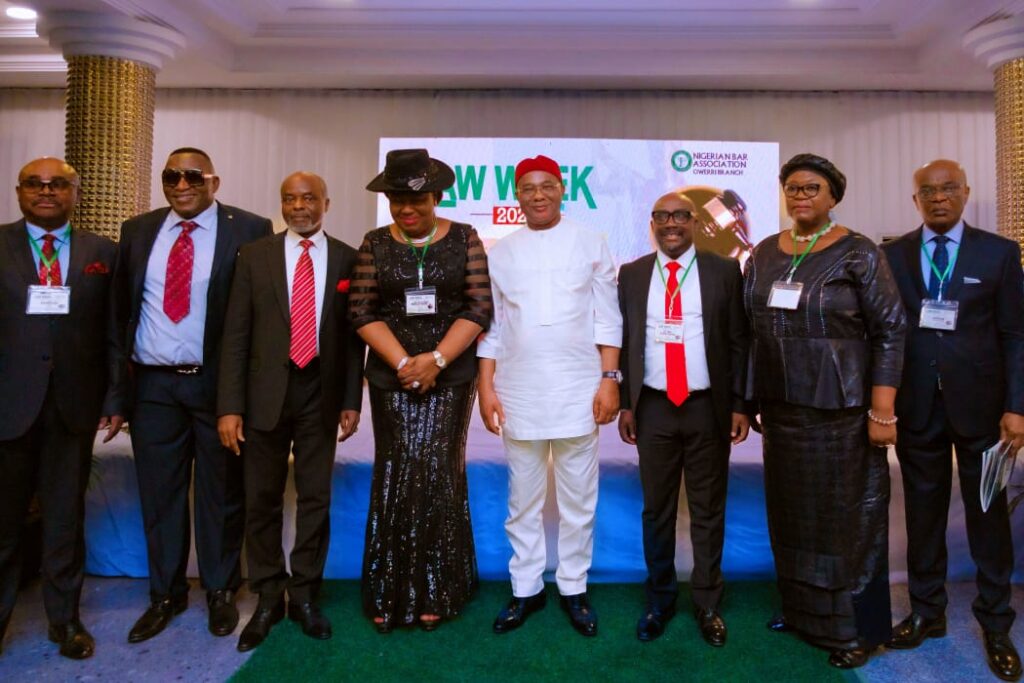 The Governor commended the members of the Bar of Association, Imo State Chapter for the theme of the Law Week: State of Legal Practice in Nigeria – Imo State which he stated was aptly conceived as it should be applied in sanitising the legal profession.
He assured them that his Government will continue to support their stabilizing role in society by ensuring enabling environment.