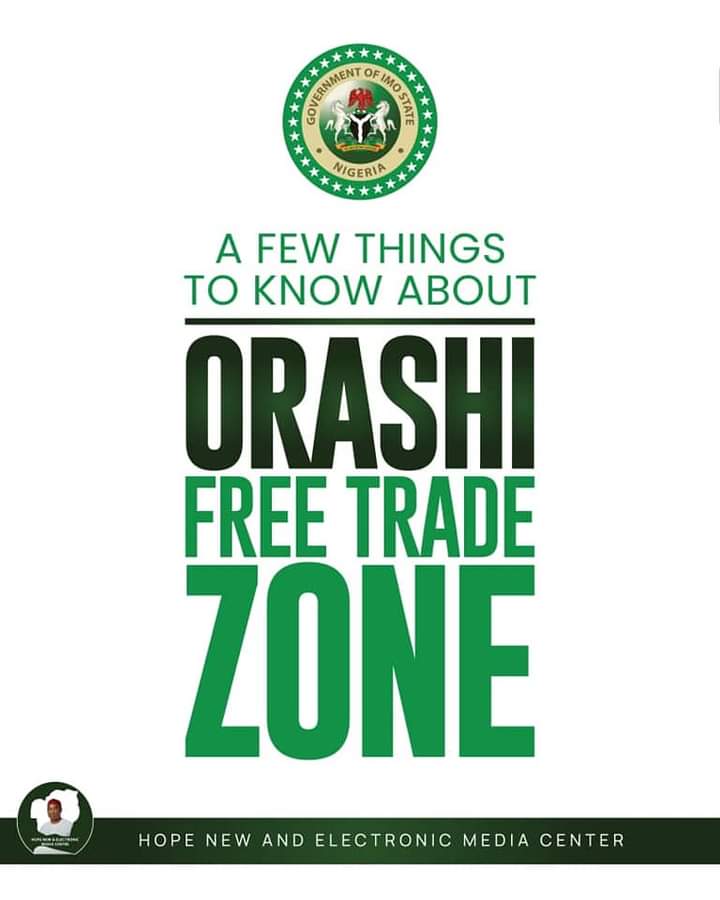 The era of Imo as the economic hub, east of the Niger is here as the State is set to experience further economic boast with the proposed Orashi Oil and Gas Free Trade Zone in Imo State.
A free trade zone entails less restrictions, less taxation and as such, no limitation to business activities that will rise to economic limelight, improved revenue and greater development across the region and the State. This comes with great job opportunities for the Imo population and will surely open up new economic ventures.
This is the brewing expectations as the Shared Prosperity administration of His Excellency Distinguished Senator Hope Uzodimma, seeks to create an Oil and Gas Free Trade Zone across Oguta, Ohaji/Egbema and Ngor Okpala Local Government Areas.
The Orashi Oil and Gas Free Trade Zone, which will be flagged off with the dredging of the Oguta Lake and Orashi Waterways today by Vice President Prof. Yemi Osinbajo, will give rise to multiple industrial ventures with multiplying effects on subsectors.
Beyond the geographical benefits of dredging the waterways, there is a bigger economic turnaround and venture for the State, the region and the nation at large. Multinationals and a large number of incorporations established around the region and the State for diverse economic and commercial activities.
Oh yeah! One may wonder how the Government intends to handle the resulting effects of gas flaring. But with gas gathering, collation and processing centers, these are eliminated to guarantee a clean and healthy environment.
It is expected to have sufficient depth to berth small to medium size vessels, and provide an evacuation corridor for gas and other products processed and /or produced with the Oil & Gas Free Trade Zone for sale to neighboring states as well as export purposes.
I am full of enthusiasm for businesses that will spring up, in the region and the State, with the establishment of the Orashi Oil and Gas Free Trade Zone and I encourage my Imo people, as business-minded as we are, to key into this great opportunity and harvest bountifully.
Mrs Nneamaka Okafor
SA New and Electronic Media