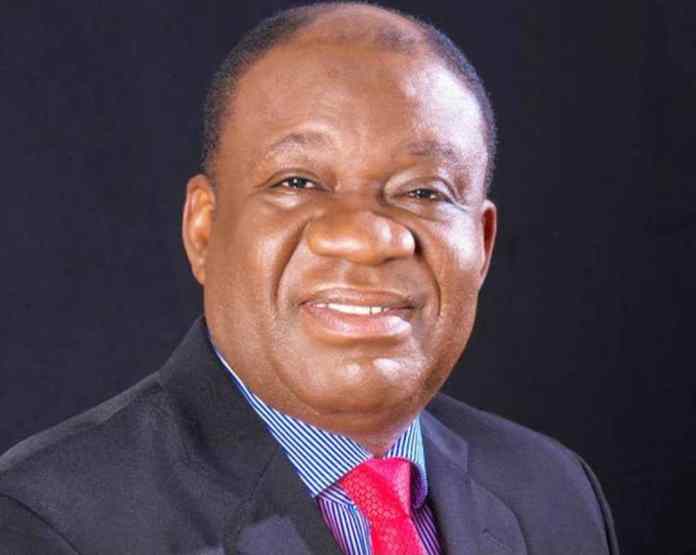 The former Vice Chancellor of the University of Nigeria, Nsukka (UNN), Professor Chinedu Nebo has been appointed to become the pioneer Vice Chancellor of the University on the Niger, Anambra State.
Also, Dr Mrs Odisa Okeke was appointed the Registrar of the institution.
The appointments were made public Sunday, June 25, by the Bishop on the Niger, the Rt Rev Dr Owen Nwokolo, during the Trinity Ordination of the diocese held at the All Saints' Cathedral, Onitsha.
Prof. Nebo is an Archdeacon and a Provost Emeritus in the Anglican Church, and a Professor of Engineering. He was appointed Minister of Power by the Nigerian former President Goodluck Jonathan in 2013.
Dr Mrs Okeke was the former Registrar of Federal University Ndufu-Alike Ikwo (FUNAI), Ebonyi State. Until that appointment, she was a Deputy Registrar in charge of Records and Statistics Unit, Federal University of Technology, Owerri (FUTO), Imo state.
The University on the Niger said to be the only tertiary institution singlehandedly built by one diocese in Nigeria was granted a take-off license by the Federal Government recently.
A few weeks ago, the wife of the Bishop on the Niger, Dr Nonyelum Elsie Nwokolo (Mama Niger) led a delegation to Abuja for the collection of the certificate of the licence for the university.
Billed to admit students in the next academic session, the university is expected to take off with four faculties and 17 departments under them.
The faculties include:
Faculty of Medicine and Dentistry; Faculty of Allied Health Sciences; Faculty of Science and Computing and Faculty of Management and Social Services.
The degree programmes and departments are:
Medicine
Dentistry
Medical Laboratory Sciences
Public Health
Physiotherapy
Radiography and Radiation Sciences
Nursing Sciences
Dental Therapy
Health Information Management
Microbiology
Forensic Science
Computer Science
Cyber Security
Software Engineering
Economic and Development Studies
Accountancy and
Human Psychology
Also, another plus to the story of the University on the Niger was the recent upgrade and approval of the Iyienu Mission Hospital as the University on the Niger Teaching Hospital, Iyienu.