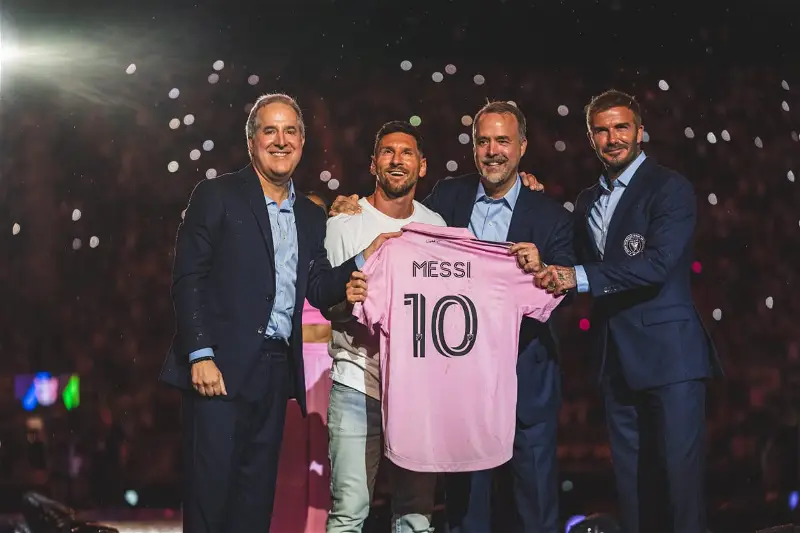 Photos: Inter Miami unveil Messi, Busquets in grand style
Inter Miami have officially unveiled former Barcelona stars, Sergio Busquets and Lionel Messi.
This comes weeks after Messi made his decision to leave Europe and cross over to America to continue his football career.
Busquets had announced in May that he would not be renewing his contract with Barcelona, deciding to carry on with his career in the USA.
On Sunday night, Inter Miami hosted a grand unveiling ceremony at the DRV PNK Stadium.
for their two latest additions.
A ceremonious entrance for seven-time Ballon d'Or winner Lionel Messi was observed by the thousands of supporters who also treated Busquets to a rousing welcome.
While Messi received the No. 10 jersey from Inter Miami, Busquets his accustomed No. 5 shirt.