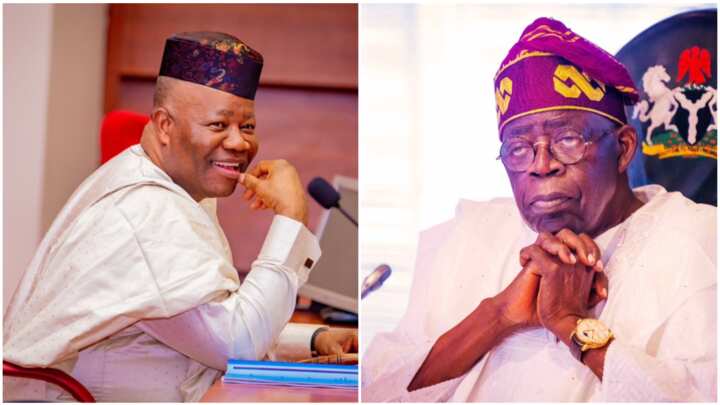 Abuja – The Senate has confirmed the new appointees of President Bola Tinubu, who are members of the governing board for the North East Development Commission.
General Paul Tarfa (North East Adamawa), a former President Muhammadu Buhari classmate, was one of President Tinubu's appointees confirmed by the Senate, The Punch reported.
The nominees were confirmed at the Senate plenary after their Wednesday, July 26 screening. In a letter read on the floor of the house by Senate President Godswill Akpabio, President Tinubu urged the lawmakers to confirm the nomination of the appointees.
Full list of new appointees by President Tinubu Below is the complete list of other appointees on the list:
Hon Gambo Maikyau member (North East, Taraba)
Abdullahi Abbas member (North West, Kano)
Zaf Steven Ondora, Member (North Central, Benue)
Chief Mutiu Lawal Areh, Member (South West, Lagos)
Samuel Ifeanyi Onuigbo, Member (South East, Abia)
Frank Achinike Owo Member (South South, Rivers)
Mohamed Goni Alkali (Managing Director North, East Borno)
Musa Yashi, Executive Director of Humanitarian Affairs (North East, Bauchi)
Ahmed Abdulsalam Yahaya as Executive Director of Operations, (North East, Gombe)
Dr Abubakar Garba Ileah, Executive Director of Administration and Finance, (North East, Yobe)
Tinubu has made several appointments since his assumption into the president's office while many Nigerians are still waiting to know the calibre of people that would make up his ministers.