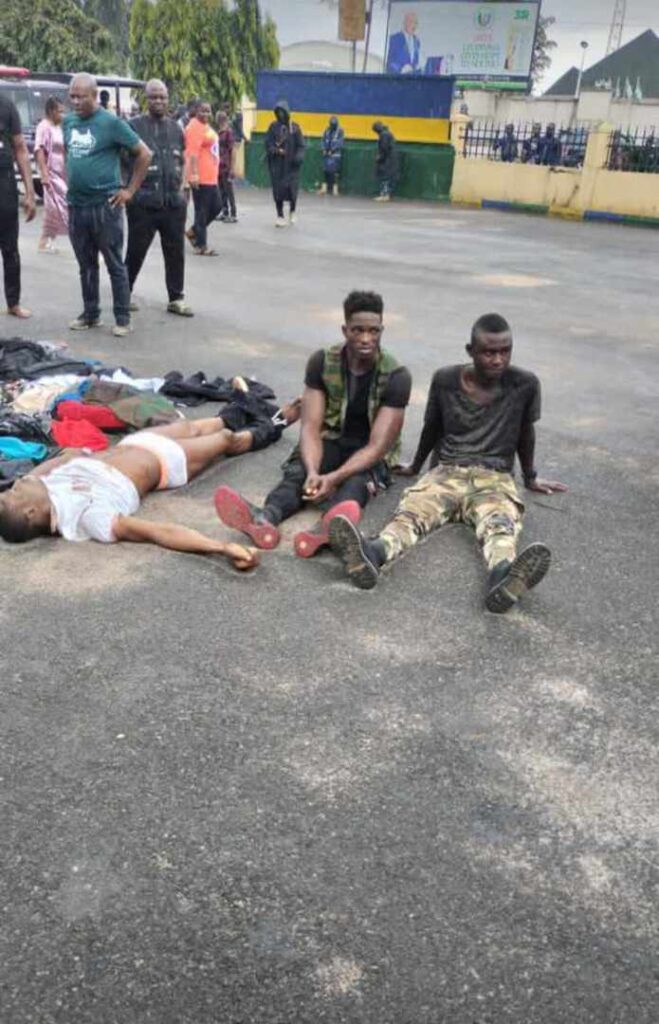 …Capture Robbers Alive At Gold Wise Jewellery Shop In Ikenegbu
By Ambrose Nwaogwugwu
On Saturday afternoon, 29th July 2023, workers at the luxury gold store of GoldWise Jewellery Shop at Ikenegbu by Kilomanjoro, Owerri, Imo State capital, were attending to customers like every other day but not suspecting any fowl play until heavily armed men in the Army camouflage stormed their store and surrended them while looting the shop.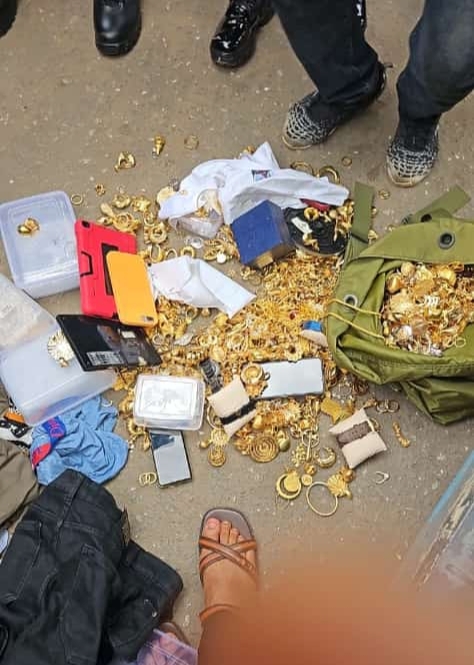 Suspecting an unusual atmosphere of operation, a police officer in company of one of the VIPs who came to Kilomanjoro for lunch immediately opened fire on the suspected robber's driver who was inside their hilux van and neutralized him which automatically demobilised the robbers while calling for reinforcement from the state police command.
In record time, police tactical team for special operation attached to Tiger Base Squad arrived the scene and combated the fleeing robbers who took to their heels.
Giving them a hot chase, the police squad were able to capture two of the robbers alive while one person was said to have escaped.
The police did not only neutralized one and caught two others alive but they also succeeded in recovering the looted gold items looted from the gold store which they robbed as gold items worth over ₦200 million was recovered.
According to Imo State Police Command while parading the suspects, the name of the two caught alive are Peter Gaura 27 years old, whom the police said was a dismissed solider and Promise Joshua, 25 years old.
Joshua confessed to newsmen that he works as a bouncer at a popular hotel that was newly opened in Owerri.
Meanwhile, encomium have continued to pour to the Imo State Police Command and the state government, most especially to the Executive Governor of Imo state His Excellency Distinguished Senator Hope Uzodimma who has continued to invest heavily to empower the security formations in the state with state of the art equipments and gadgets which aids in distress call and deployments to battle criminal elements in the state.