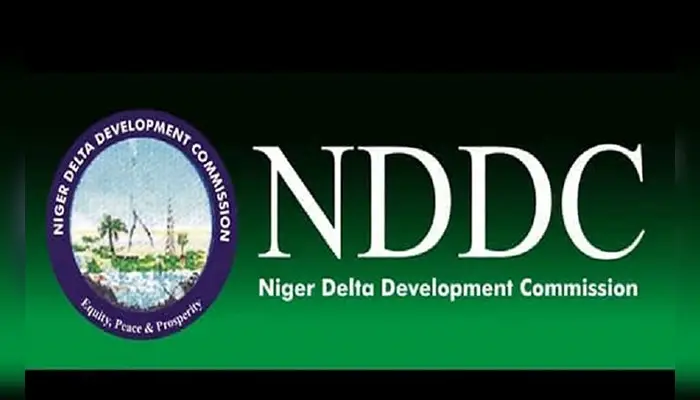 Rt. Rev. John Aruakpor is the Anglican Bishop of the Oleh Diocese, Delta State. In this interview, Aruakpor speaks on petrol subsidy removal, insecurity and Niger Delta Development Commission, NDDC, among other issues. Excerpts:
What is your take on the worsening insecurity in the country?
The insecurity in our country is not insurmountable. l think the lack of will of those in authority to face it, that is where we have a challenge. If you watched the campaigns of the main presidential candidates for the last election, you find that all of them proffered solutions.
Particularly, l can refer you to Peter Obi, he said insecurity can be tackled. We have technology, so there can be no hiding place for these people (criminals), but they (leaders) decided that they are not interested. So, if they are not backing it (technology), insecurity will continue to be with us. The President of this country should come out strongly to tackle this problem and it will be a thing of the past. With the resources that we have and the use of modern technology, we will go very far.
We should also know that there are some people backing them (criminals) even in the military, those in authority should ensure that such people are not sent to key positions because we have heard many of those soldiers even confessing that they send them to confront terrorists without giving weapons and they are killed, so they are even afraid to go. Let them have the will to save this country from destruction. It is a matter of those in authority not doing the right thing.
Nigerians are presently facing untold hardship due to the removal of petrol subsidy. How do you feel about this?
We do not condemn subsidy removal. The only thing we condemn is that he (President Tinubu) did it without a plan.
Before you came in, you planned to be President, you should have had your plans in place, not just announcing that subsidy has been removed. Now, you are finding solution after removing it. People are passing through stress without solution. We all want subsidy to be removed but before pronouncing it, he should have had a template on ground on what to do.
To me, the way he did it now is like he borrowed an idea from somebody who is not prepared for it and he is just implementing, so he doesn't know what to do. Now, a lot of money is being saved from subsidy removal. What will the money be used for? Let him justify the removal by using the money to do things that will remove stress from this country.
What are some of those things that you will suggest the savings from subsidy removal be used for?
Apart from developmental projects, he should increase salary of workers so that they can have immediate relief. Increment of salary is not a thing that we should be discussing for long. It is something that they should have planned for before now. If he had planned for this, he should first, if l remove this thing, so and so amount of money will be given to workers and as he is announcing it, he is releasing the money and this will reduce the pains, but he didn't do that.
First, he should think of immediate relief or palliative that will be given to the people. One of this is salary increment because if workers are paid, it will flow round, not that you will be talking about giving N8, 000 to the poor; is it the same market women that Buhari gave N10, 000? You are using the old method to pursue this, so what change do you expect will take place? That is why l am saying he is not showing capacity that he knows what he is doing.
You have been a strong advocate of true federalism. So what are your expectations of President Tinubu in this regard?
Well, let the court finish the case first because, right now, the court has not made any judgment and, like l say, it is the judiciary that is now on trial. This is because APC knows the truth. The PDP and Labour Party also know the truth, so, who is on trial? Even INEC knows what they did. It did well with the introduction of BVAS; people believed INEC with all their hearts and they came out en mass to vote, but, at the end of it all, because they had ulterior motives, they messed up the whole thing. INEC knows what is happening, PDP, APC and LP also know, so it is now the Nigerian judiciary on trial and the whole world is watching them.
As a Niger Deltan, what is your take on the goings on in NDDC?
One of the things that will help the various ethnic nationalities that are hosting oil is that they should be given oil block. Every ethnic nationality hosting oil, give them oil block, not this NDDC; some people are using it to make money for themselves. Let us develop ourselves, so that if we are going to fight, we fight ourselves. Give us oil block, so when you are managing your own, let us also manage our own to develop ourselves.
Oil theft has continued to be the order of the day in the country. What is your take?
If you had followed the campaign that was done, the solution is there because they know what is happening. The people in authority know those who are involved. If they want to stop it, they can stop it. It is not stealing of crayfish; before you can steal oil, you come with vessels and before it can enter your territory, people must know, those in authority must know. They know it, they know what to do. If they want prosperity for Nigeria, they know exactly what to do.
You keep talking about the marginalization of the Isoko nation. In what areas specifically are the people being marginalized?
For 24 years, an Isoko man has never become the Chief Executive of Delta State, not even deputy. What l am saying is that in 2031, if this position is not given to Isoko, it will not be okay with us because they have been treating us like that. The Itsekiri who we are in the same senatorial district with has produced the governor. Our other neighbour has produced the deputy governor. Isoko has not produced anyone and neither have we occupied a ministerial position. They should just hear it now and they should consider it very well. They should not think of giving the governorship position to any other ethnic group when it comes to Delta South; Isoko, we are prepared for it.
As an oil producing ethnic nationality, would you say the lsoko nation is getting its fair from the Federal Government in terms of developmental projects?
What has heightened ethnicity in Nigeria and the various states is that a person that gets a position serves his people and you see development in his own area, you see appointments given to his own people, so it has woken up ethnicity to the highest point. This nation is convulsed by bad leadership, and Isoko has not gotten a fair share.
What is your advice to political office holders in the country?
They should be selfless; they are there to represent us, not themselves, but the problem we have is that they have been representing themselves. For instance, legislators at the National Assembly and state assemblies, they give them constituency projects but they keep it to themselves and, even if they are going to implement it, they are the people doing so, so the wealth is not spreading; so, one person is so rich that he doesn't know what to do with the money.
Vanguard