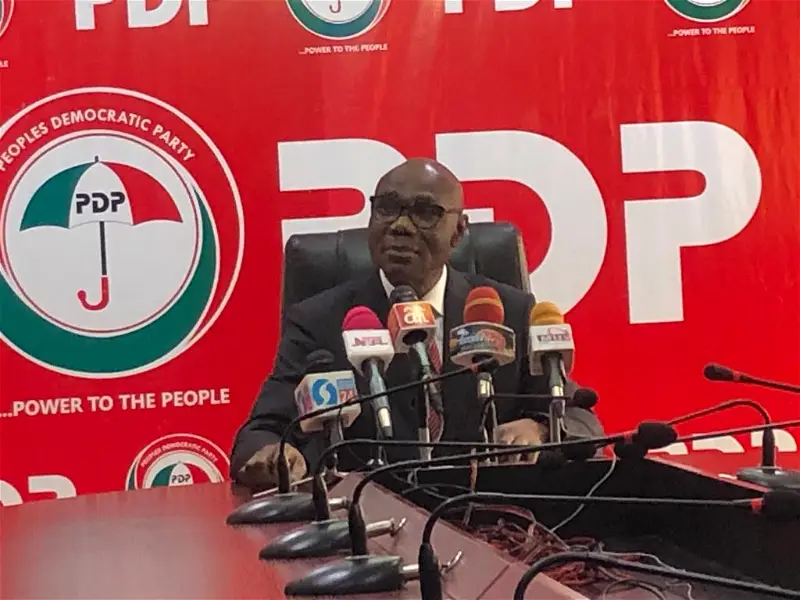 The Peoples Democratic Party has dismissed the nationwide broadcast by President Bola Tinubu as a bag of empty propagandist promises aimed at diverting attention from his lack of preparation for the task of governance.
National Publicity Secretary of the Party, Hon. Debo Ologunagba, said this at an ongoing media conference, in Abuja.
He explained that the broadcast was a rehash of promises made by his party the All Progressives Congress in 2015.
According to him, the same party promised three million jobs on an annual basis a promise which has remained unfulfilled for over 8 years.
He accused the President's handlers of hurriedly putting together another set of promises which he has no intention to fulfill.
The PDP argued that the plan to distribute money to Nigerians was simply "Trader money 2.0"
Ologunagba also said the President's speech was empty as to what plans his administration has to address the security challenges as well as concerns of Nigerians in the riverine areas because only road transport was mentioned.
…Details later