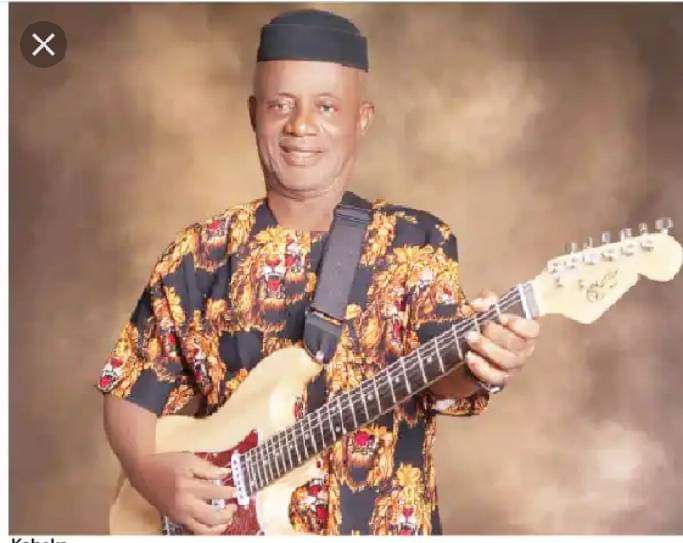 Derda Promotions, a leading 360 entertainment management company, has unveiled plans to bring back the legendary highlife musician Kabaka and His Oriental Brothers.
At a press conference attended by Kabaka and Sir Foreigner, a veteran Bongo musician, Amarachi Anyanwu, the Chief Operating Officer of Derda Promotions, revealed that the highlife icon would make his triumphant return with a brand-new album, fittingly titled 'Abialam: The Return of Kabaka.'
Kabaka last graced the music scene in 2006 with his heartfelt tribute song 'Madu Bu Aja,' dedicated to his late friend and band member, Sir Warrior.
Kabaka's journey in music began in the 70s when he founded the Oriental Brothers music band. Their debut album, 'Uwa Atualamujo/Ihe Chinyere,' released in 1973, marked the beginning of their musical voyage. However, it was their sophomore album, 'Oriental Brothers International,' in the following year that truly catapulted them to fame, particularly in Eastern Nigeria. Their use of proverbial sayings as lyrics endeared them to countless fans.
As time passed, the band eventually disbanded, leading some members like Sir Warrior to pursue solo careers.
Highlife music has its roots in West Africa but gained more popularity in South-eastern Nigeria in the 1960s. Through its distinctive use of guitars, brass instruments, and rhythmic patterns, highlife paints a vivid canvas of stories, traditions, and values. Legends like E.T. Mensah and Osita Osadebe, alongside the resurgence led by Kabaka and His Oriental Brothers, have sculpted the genre's evolution.
With 'Abialam,' Kabaka whose real name is Godwin Opara intends to display his enduring spirit and leave a lasting legacy in the music industry.
"Abialam is my way of reaffirming my musical presence," he said. "It serves as a testament that my passion for music remains undiminished."
More significantly, the 77-year-old composer aims to restore the authentic essence of highlife music, which he believes has been diluted over time. While acknowledging the talents of younger highlife musicians, Kabaka emphasizes that the true essence of highlife lies in its composition. As a skilled guitarist, he takes immense pride in his unique sound, a quality that sets him apart from others.
For Derda Promotions, the decision to partner with Kabaka for his grand return is strategic in bridging the gap between young and old musicians.
"This album aims to restore the Highlife genre and transcend the controversies that ensued from the Oriental Brothers' decision to go solo and subsequent members' losses," said Anyanwu.
She further described the album as a musical journey that transcends time and space, exploring emotions, culture and life experiences.
The highly-anticipated six-track album 'Abialam' also features Sir Foreigner and is scheduled for release on September 15.