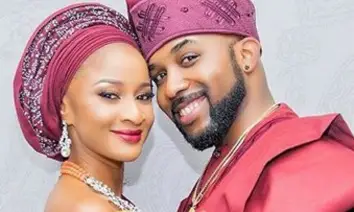 Since the year started, Nigerians have been treated to almost monthly controversies surrounding their favourite celebrities.
Some started with rumours, that in the long run became even more controversial, or so it seemed and never panned out. Following the rumoured Banky W's cheating on his beautiful wife, Adesua, Potpourri highlights just a few controversies that shook the industry in the first half of this year.
Davido impregnates Baby Mama
Barely had Davido returned to the limelight after months of seclusion from public engagements, stories started trending about how he was expecting a child from one of his baby mamas, who is based in the USA.
Controversial blogger, Gistlover, kick started the rumours, after the blog spoke about a famous musician who was expecting a child from one of his baby mamas. The blog didn't mention names, but gave out descriptions that more or less pointed towards Davido.
To further add fuel to an already burning furnace, other unconfirmed blogs online reported that Davido's marriage had serious problems and Chioma had left his house.
The rumour died a natural death, as nobody from the Adeleke's made any statement regarding that or so many thought.
However in a recent twist to the saga, just last week, an alleged Davido's girlfriend, Anita Brown, came out with a claim of being pregnant for the 'unavailable' crooner.
She released multiple screenshots of chats between herself and Davido's cousin, Clarks Adeleke, and the award-winning singer himself, strongly claiming that she was not in a one-night stand situation with Davido.
Banky W's alleged cheating on Adesua
'You've changed my life forever,' Selena Gomez tells Rema
In their post on one of their social media handles, a controversial blogger spoke about a light skinned musician, who is also a politician and pastor, cheating on his beautiful wife with an ex. This simple but all revealing information, was enough to cause rancours on social media, as a lot of Nigerians assumed that handsome celebrity, Banky W, was the person being referred to.
Without waiting for further confirmation from the controversial blogger, Nigerians went all out for Banky W's jugular.On Instagram, Twitter, Facebook and even TikTok, Banky W was roasted, from all angles.
Despite all the tantrums and insults that were thrown at Banky W, a.k.a Mr Capable, he and his beautiful wife, Adesua, maintained their calm and didn't react to the allegations.
Yvonne Nelson's 'Book of Worms'
Ghanaian screen goddess, Yvonne Nelson, caused a great stir with her book, 'Book of Worms'. In the book, Yvonne spoke about her dealings with people she has met in her life, and so she spoke about what led to her breakup with Iyanya.
In her book, Yvonne accused Iyanya of cheating on her with Tonto Dikeh. She accused him of being a ladies' man, and didn't value her relationship with her.
Till this moment, neither Iyanya nor Tonto Dikeh has come out to deny all what Yvonne alleged.