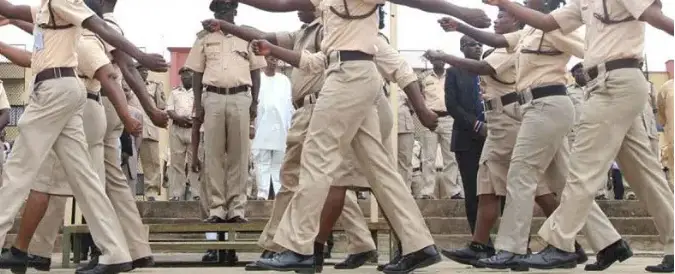 A Federal High Court sitting in Lagos, yesterday, awarded a cost of N6 million against the Nigeria Immigration Service, NIS, in favour of a businessman, Igwe Dennis Nwaokpara.
Nwaokpara was unlawfully arrested, deported from Kenya and detained in Nigeria.
The court also restrained the NIS, whether by itself or its officials from further deporting, arresting, detaining or in any other manner infringing on Nwaopara's fundamental rights.
It also set aside the NIS' decision to seize, confiscate and continue to seize and confiscate the applicant's International Passport No. A06128442 since June 13, 2017, while also directing the service to forthwith release the passport to him.
The court also ordered the NIS to write to the Kenyan Immigration Service that the applicant was neither a criminal nor being investigated by the Federal Government of Nigeria or any of its agencies.
Trial judge, Justice Yelim Bogoro, also declared that the arrest of Nwaokpara in Kenya by the NIS' agents without due process of law, was arbitrary and the refusal to produce him before a Kenyan court for the purpose of his extradition, was unlawful.
The judge also declared that the deportation/extraordinary rendition of Nwaokpara from Kenya by the NIS without due process of law of extradition was unconstitutional.
Justice Bogoro made above orders and declarations, while delivering judgment in the suit by the applicant through his lawyer, Ademola Owolabi, against the NIS' Comptroller General.
While the matter lasted, the NIS did not controvert or challenge the applicant's deposition.
Justice Bogoro in the judgment, granted all the reliefs sought by the applicant, except in the area of the damages, wherein the applicant asked for a total of N12 billion, as damages for his unlawful arrest and detention, and special damages. Instead the court granted N6 million.