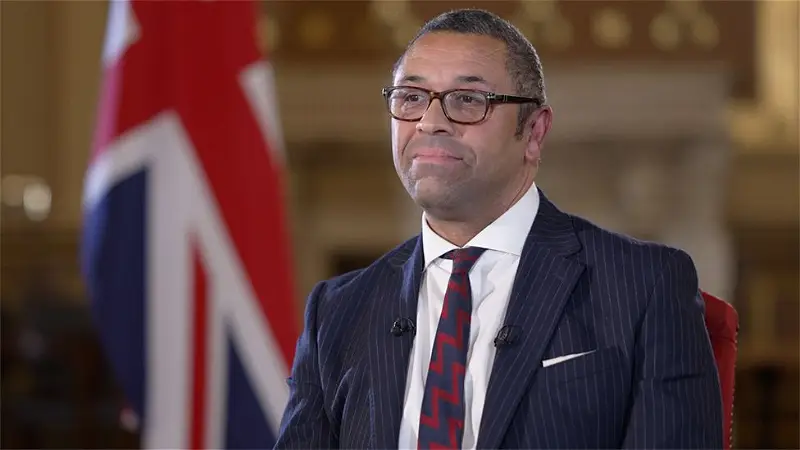 UK Foreign Secretary, James Cleverly, said yesterday his country was in support of the position taken by the Economic Community of West African States, ECOWAS, on the military coup in Niger Republic, which led to the overthrow of President Mohamed Bazoum.
Recall that ECOWAS Heads of State had last Sunday, given the coup plotters seven days to restore President Bazoum to power or face military action.
Cleverly's declaration of support came on a day ECOWAS defence chiefs gathered in Abuja to strategise on the military action to be taken against the junta behind the coup.
Briefing State House correspondents after an audience with President Bola Tinubu at the Presidential Villa, Abuja, Cleverly said: "We touched briefly on the situation in Niger. I made the point that the UK very much welcomes ECOWAS' and his (Tinubu's), indeed, decisive action, his strong commitment to democracy and the unambiguous message that violence is not the means to bring political change in any circumstance. And that the commitment to democracy in Nigeria and the region is unwavering."
Recognising Bazoum as the legitimate President, the bloc rehashed its earlier resolution to explore "all measures necessary" to restore democratic governance in Niger, including "the use of force."
"Such measures may include the use of force. To this effect, the Chiefs of Defence Staff of ECOWAS are to meet immediately," President of the ECOWAS Commission, Omar Touray, said when he read the communique at the end of the extraordinary summit.
Asides from the seven-day ultimatum, the ECOWAS Authority at the summit also imposed immediate sanctions on Niger, including the closure of land and air borders between member-states and Niger.
They equally established a no-fly zone on all commercial flights to and from Niger and suspended all commercial and financial transactions between ECOWAS member states and Niger.
Furthermore, assets of the Republic of Niger in the ECOWAS Central Bank, Niger State enterprises, and parastatals in commercial banks are also to be frozen.
Niger was also suspended from all financial assistance and transactions with financial institutions within ECOWAS, as the leaders called on the West African Monetary Union and other similar regional bodies to implement the resolutions immediately.
Citing ECOWAS's response, Cleverly said: "This very much support the UK's position. We wish to see peace and democracy restored in Niger.
"We will, of course, continue to liaise with our strong friends in the region, membership of ECOWAS, of course, including Nigeria, as we seek to bring about stability, peace and democracy to Niger."