… As Government declares commitment to crush disruptors of peace in the state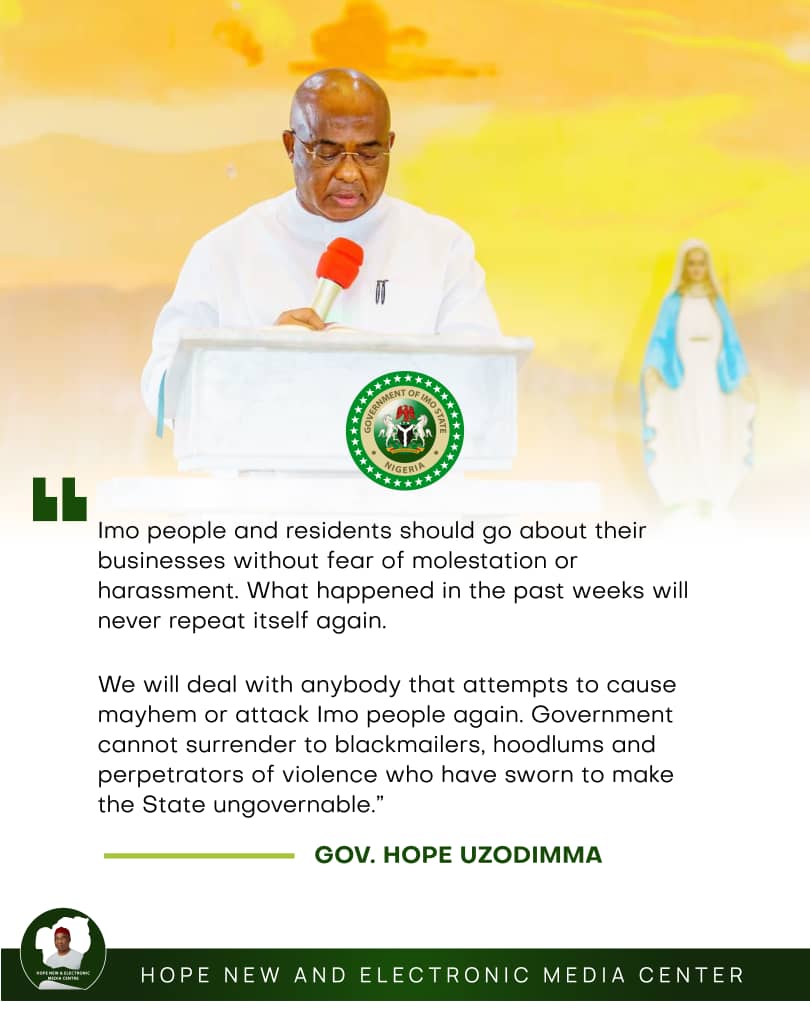 PUBLIC SERVICE ANNOUNCEMENT
The General Public are hereby encouraged to disregard all forms of propaganda and scaremongering making the rounds on social media that the DSS, Police special squad and the Military has been instructed to arrest anybody they see outside or on the street once it is 8:00pm and shoot anyone who tries to run.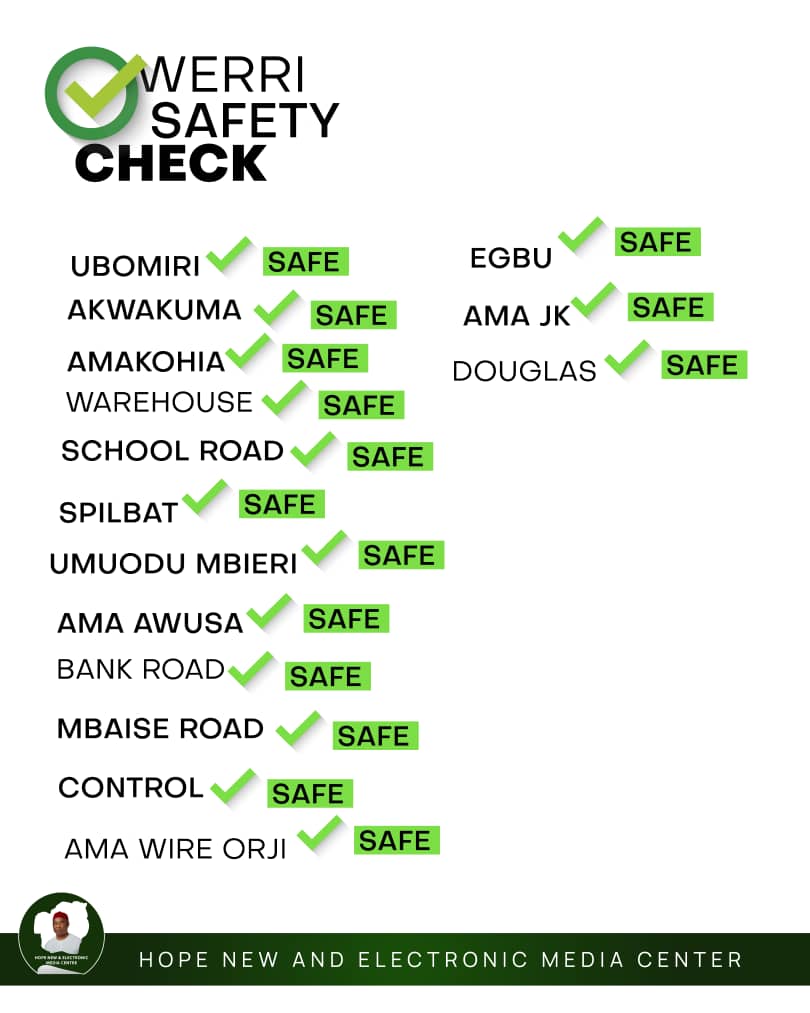 The above claim is the handiwork of scaremongers and persons who are opposed to efforts geared towards the protection of lives and properties in the state.
The oppositions of Good governance are desperatly trying to instil fear among Imolites after they failed to create anarchy and unrest in the State.
Let it also be known that criminals are out there parading themselves as meaningful citizens, the security agencies are in town to enforce the law and apprehend only Criminals.
His excellency distinguished senator Hope Uzodimma has again reassured Imolites of safety of lives and properties in Imo State.
According to him "Imo people and residents should go about their businesses without fear of molestation or harassment. What happened in the past weeks will never repeat itself again."
"We will crush anybody that attempts to cause mayhem or attack Imo people again. Government cannot surrender to blackmailers, hoodlums and perpetrators of violence who have sworn to make the State ungovernable."
Thus, Imolites especially those in the state capital are therefore enjoined to remain law abiding and cooperate with the security operatives in the course of their duties and go about their lawful businesses as Imo State is peaceful and well secured.