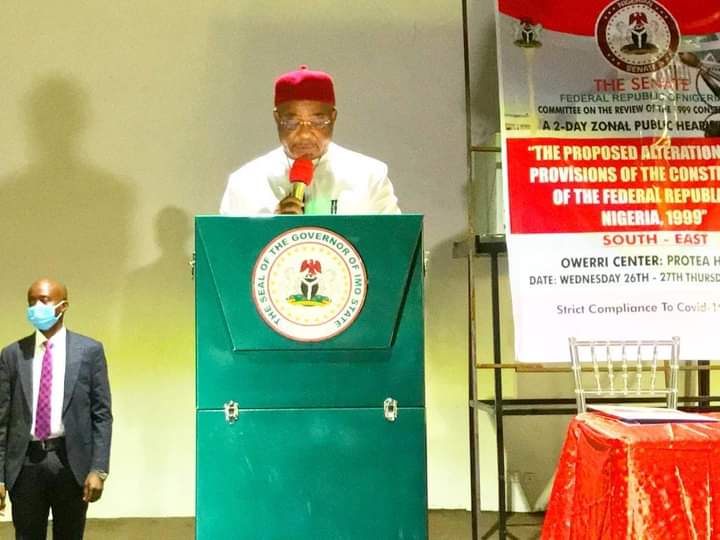 REMARKS BY GOVERNOR HOPE UZODIMMA AT THE NATIONAL ASSEMBLY CONSTITUTIONAL REVIEW COMMITTEE PUBLIC HEARING FOR IMO AND ABIA STATES IN OWERRI ON WEDNESDAY MAY 26, 2021.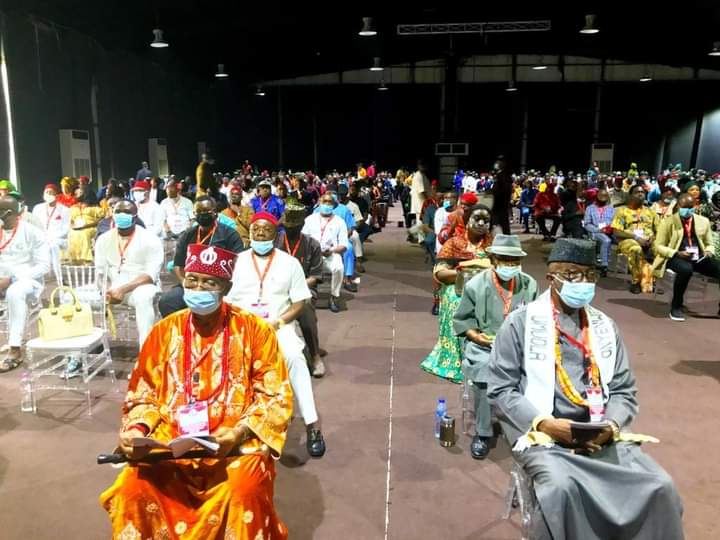 I most heartily welcome all of you to this public hearing organised to generate inputs towards the alteration of the 1999 constitution. I especially welcome our brothers and sisters from Abia state who are joining us in Owerri for the exercise. I also welcome my distinguished colleagues from the Senate for this national assignment.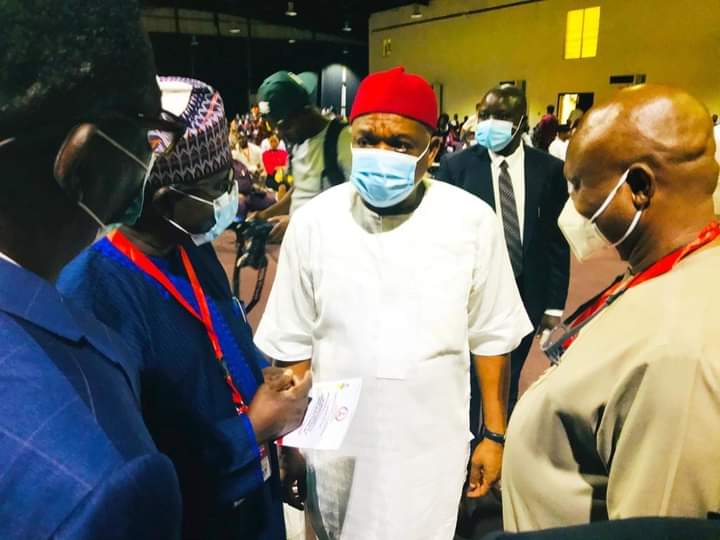 May I commend in a special way the chairman of the Senate constitution review committee, Senator Ovie Omo Agege, for his dogged commitment to ensure that Nigeria gets a befitting constitution that would meet the aspiration of our people. Indeed the Deputy President of the Senate has demonstrated unparallel zeal in the execution of his duties. I salute you. I also in a special way commend the Senate Chief Whip His Excellency, Senator Chief Orji Kalu, Senate Minority Leader and our Distinguished Senators.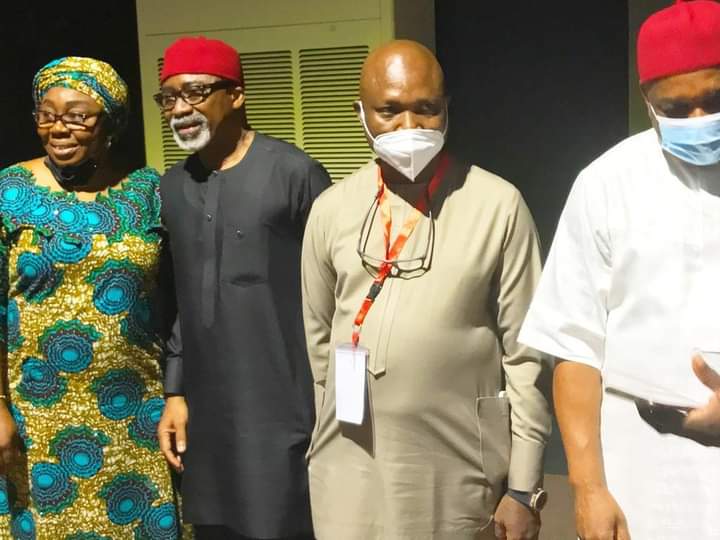 For some time now, there have been series of agitations from various strata of the society seeking review of the 1999 constitution. The major plank of dissent against it is that it was prepared by the military and therefore didn't take cognizance of the democratic ethos that should drive a people's constitution. However, it is to the credit of the federal lawmakers that they have been doing their best to fulfil the aspiration of Nigerians for a more encompassing constitution. The eighth Senate which I was a proud member also did its best.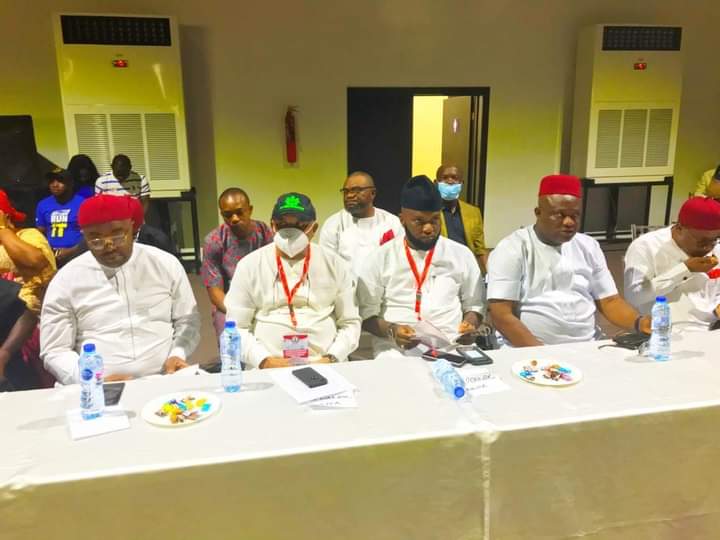 This exercise today is yet another opportunity for those of us from Imo and Abia states to make our inputs on the amendments we seek in the country's constitution. It offers another opportunity for us to continue to work out an acceptable constitution that would address the concerns of the majority of Nigerians in general and Ndigbo in particular.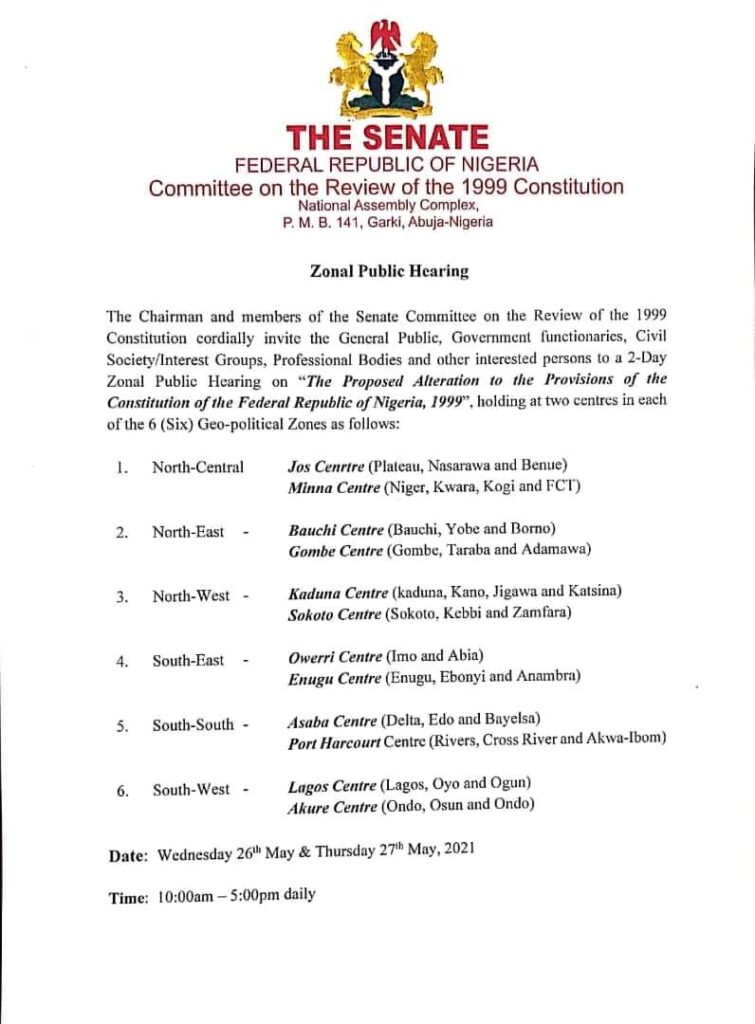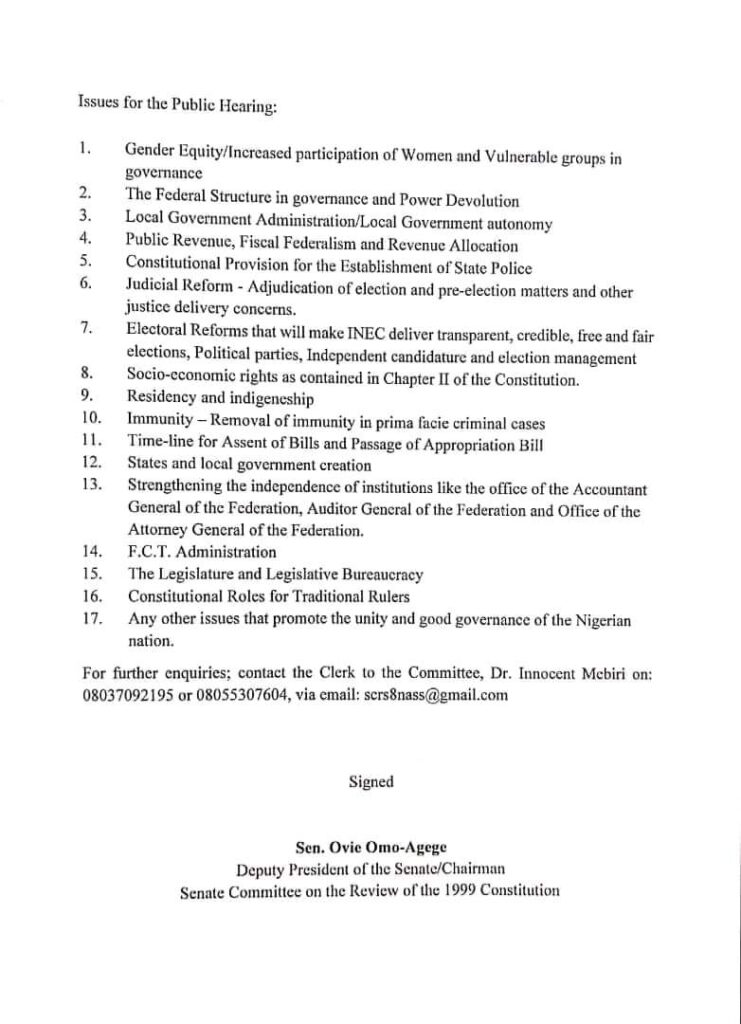 For us the people of the South East, there could not have been a more auspicious occasion than now for us to ventilate those issues that have been bothering us for some time especially in the recent past. While I am aware that Ohanaeze Ndigbo under the able leadership of Prof George Obiozor has articulated the position of the people of the South East for this committee, every other persons or groups are also free to do the same. That is the beauty of constitutional democracy in that it provides the platform for the ventilation of various ideas for the good of society.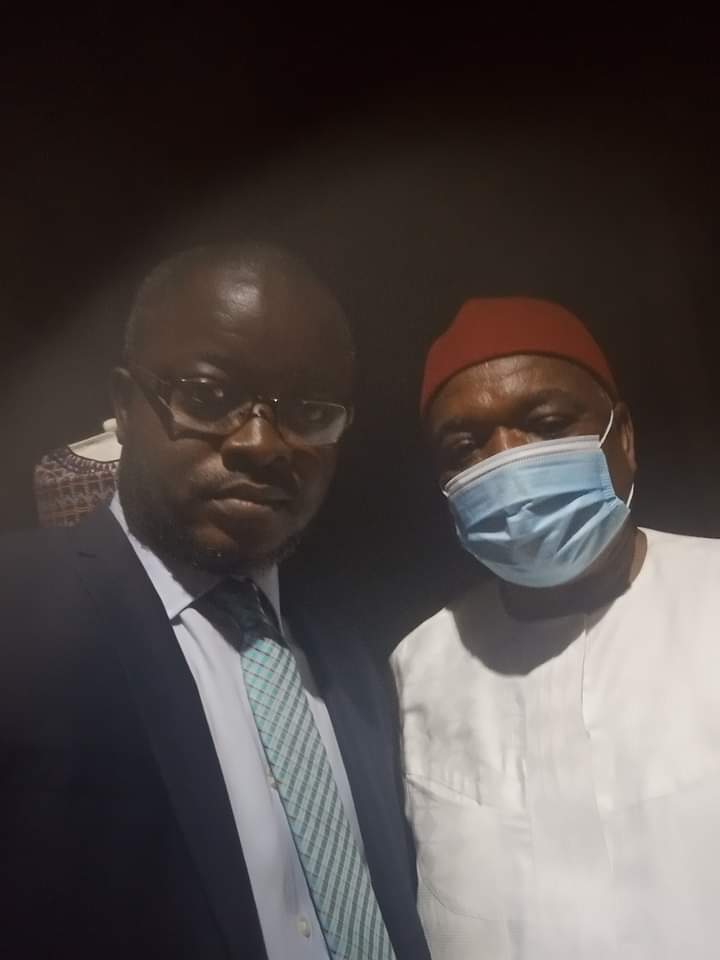 What are the constitutional issues that agitate our minds: Rotational Presidency?. State police?. Indigenship in a state after 10 years of residency? Devolution of more powers to the states? Resource control? ,and many more. All these issues can be resolved through constitutional amendments. This is the unique opportunity this public hearing offers to our people.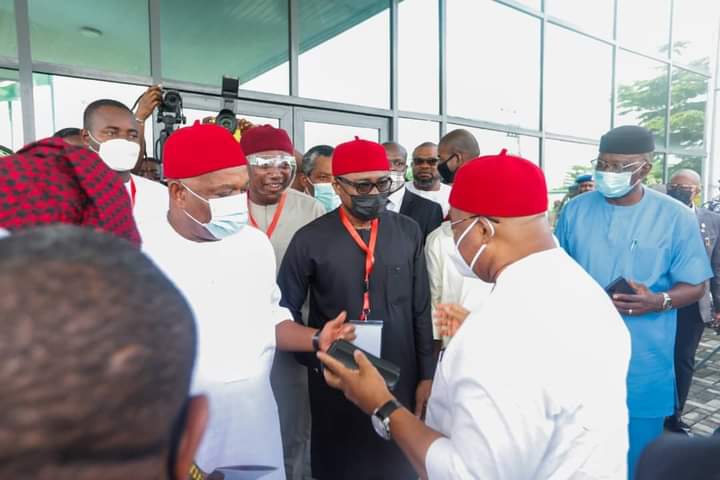 For us as leaders in the South East, we have been canvassing a more equitable way of meeting the desires of our people. We may not have been confrontational about it, but certainly, we have not been complacent. While some people glory in politicising both the economic and security situation in the South East, our duty has been to douse tension for we truly understand the pains of our people. For those who through ignorance or pettiness have castigated us unjustly, we forgive you. That precisely is the burden of leadership on our part.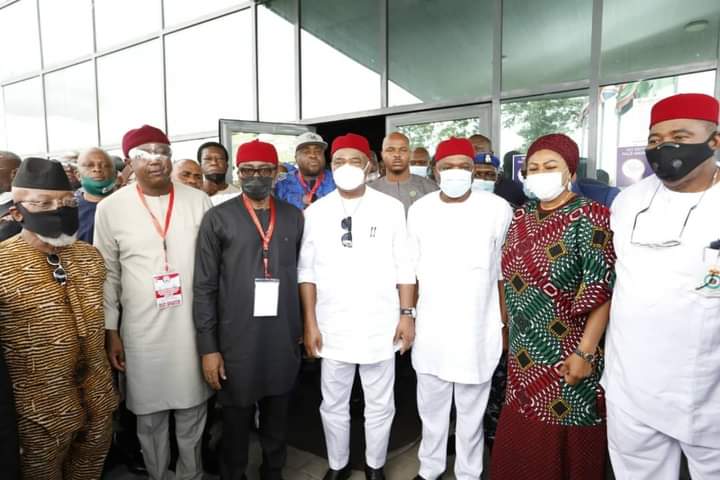 Let me, however, use this auspicious opportunity to tell these alarmists and pretenders to love of Ndigbo, that they are not more Igbo than I am and they do not love Igbos more than I do. The difference is that while they want immediate and sentimental public applause, I want enduring prescriptions that can comprehensively address the Igbo challenge in Nigeria.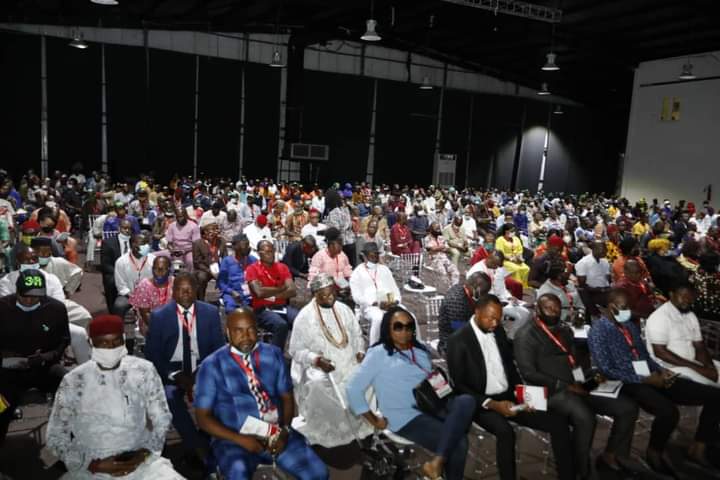 For us as true leaders, genuinely committed to the Igbo question, the question agitating our minds is. What exactly do Igbo seek from Nigeria? Without sounding simplistic, what we seek is justice and equity. When we talk of restructuring or devolution of power, we are talking actually of having an environment created for us to unleash our potential and talent without let or hindrance. We are also talking of being treated equally like every other part of Nigeria. More importantly, we are talking of being part of the decision-making process in Nigeria. It means we are not talking of domination or secession.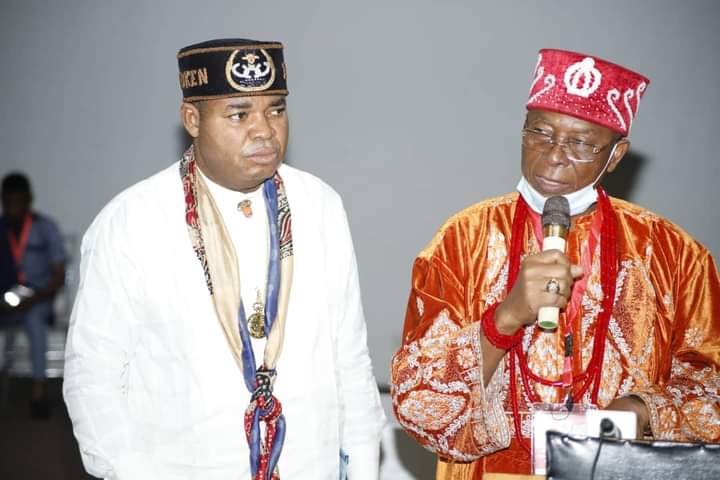 In my mind, Ndigbo are better off being part of the larger Nigeria with vast opportunities opened to us than being confined in a separate space with limited opportunity. In every part of Nigeria outside the South East, we form the second largest population. As an itinerant group, we move around to expand our economic frontiers. As citizens of Nigeria, we are afforded that lease of Life. Our people are suffering harassment in South Africa and Ghana and other countries. Is that what we want to bequeath to our younger generation if in a hastily contrived indignation, we abandon our heritage in Nigeria?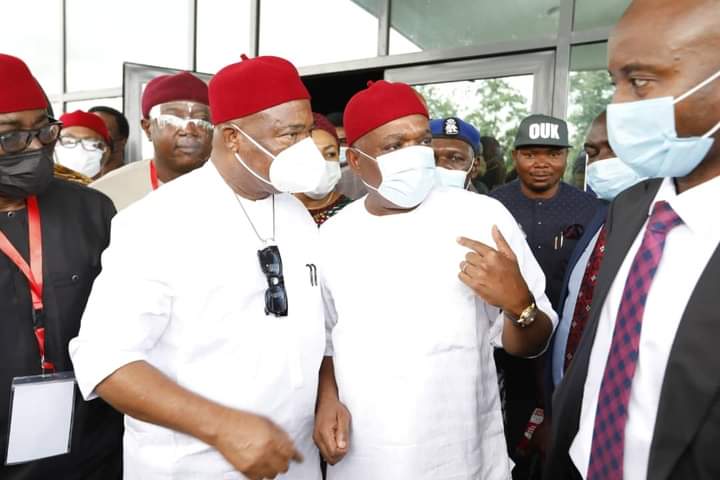 So my dearest brothers and sisters, we need Nigeria just as Nigeria needs us. Whatever be our grievances against the system, we have a golden opportunity to seek redress under the upcoming constitutional review. What we seek is justice and equity for our people to thrive. And for that, we owe nobody any apology. But we cannot achieve it through violence or threat of secession. It is through an avenue like this that we put forward our request and follows it through.
I, therefore, appeal to our youths to listen to the voice of reason. What an old man sees sitting, a child cannot see even if he climbs an iroko tree. Let us toe the path of peace. All shall be well. If we remain firmly committed to the unity of Nigeria we shall get all we seek.
May God bless Ndigbo. May God bless the Federal Republic of Nigeria.
Thank you all and God bless all of us.
Sen. Hope Uzodimma
Governor, Imo State