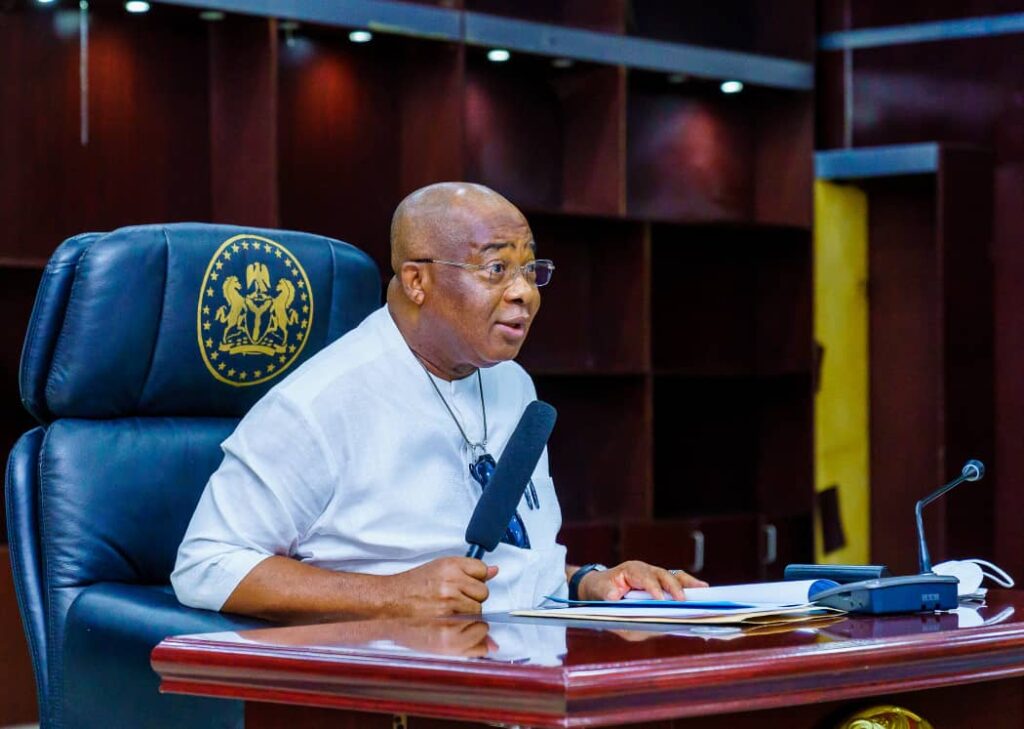 GOV. HOPE UZODIMMA SYMPATHIZES WITH FAMILIES THAT LOST THEIR LOVED ONES
Over the past few days, events within the state has been precarious with incidents of criminal activities. These criminal elements that sworn to distort the peace of our land, do not by any way, mean well for us. They do not have any worthy cause they are fighting for or agitating because in the cause of all these we have lost many of our loved ones.
It is with a very heavy heart that I address you today. The pain of losing a person or loved one, the horror of holding your family member in his or her final moments, the anger of someone being so reckless, so thoughtless that their bullet destroyed lives, are emotions no individual should ever have to endure.
I sympathize with the families of those who lost their lives through stray bullets during this period. As you know, the death of anyone diminishes mankind and ushers in sorrow to the family. In this trying periods, I sincerely commiserate with every grieving family and once again, may I reassure all Imolites and residents that the Government and security agents are working round the clock to restore safety, law and order.
I believe that the ongoing police investigations will uncover the whole truth; it is common knowledge that those who are innocent need not be afraid. But the guilty will never go scot-free, certainly not in this instant case. Let me also through this medium commiserate with relations and families of victims of kidnapping, armed robberies, banditry and stray bullets in Imo state and to inform you that the government has been reaching out and will continue to reach out to all other victims
Gov. Hope Uzodimma
HopeNewAndElectronicMediaCenter