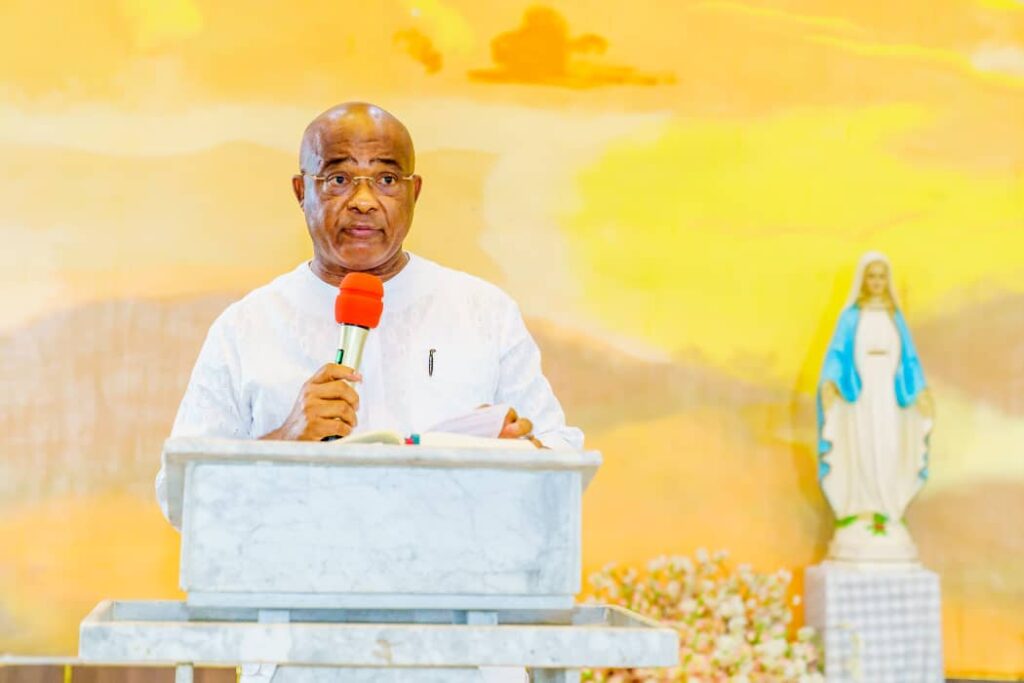 KEEP HOPE ALIVE, WE HAVE DEFEATED INSECURITY IN IMO STATE – GOV. UZODIMMA AFFAIRMS.
Senator Hope Uzodinma, Governor of Imo State, has assured Imolites that he is dedicated with his life in ensuring that lives and properties of Imolites are safely secured, opining that all security challenges threatening the peace of the State has been defeated.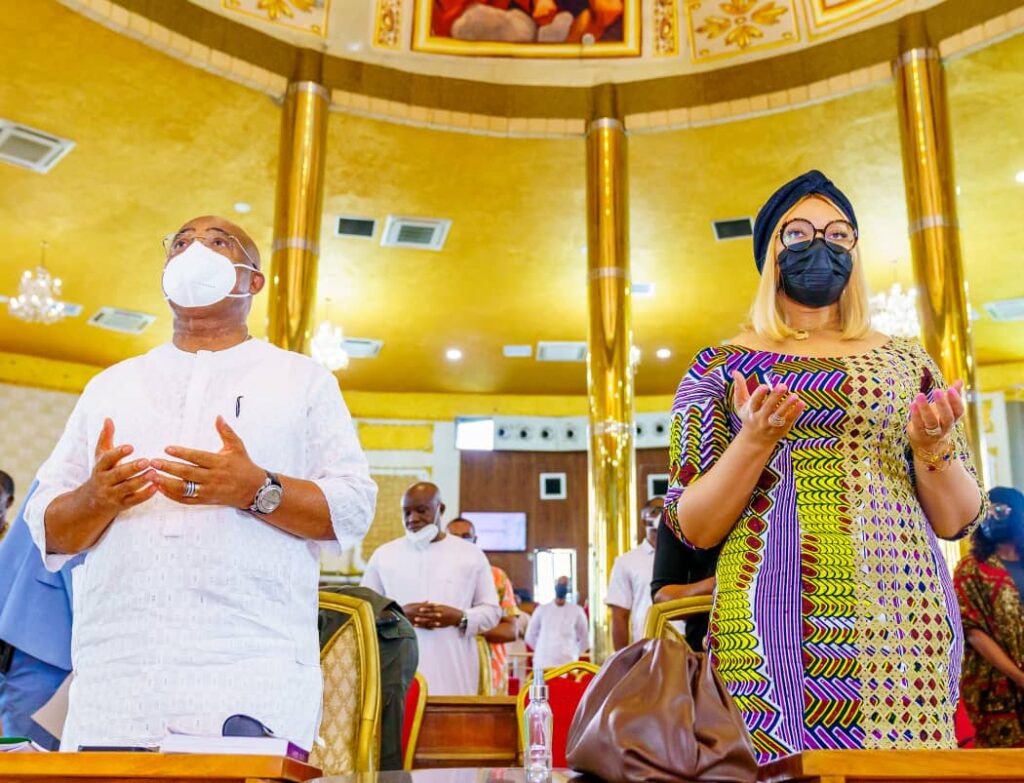 During the Sunday service at the Imo State Government House Chapel, His Excellency, Distinguished Senator Hope Uzodimma addressed Imo people on the victory of Ndi Imo as the Security agencies yet again repelled an attempted attack on the Imo State Police Headquarters.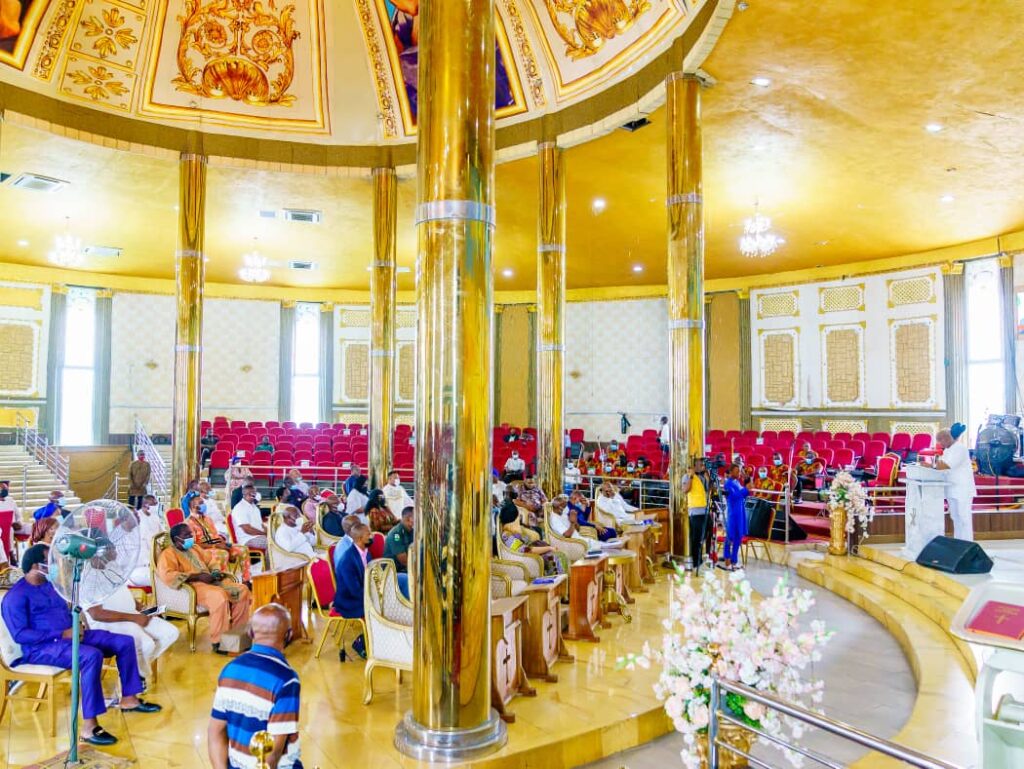 Governor Uzodimma in his statement disclosed that there was an attempt by the same group of unknown men to release some people under the custody of the police, particularly most of those ones that made confessional statements.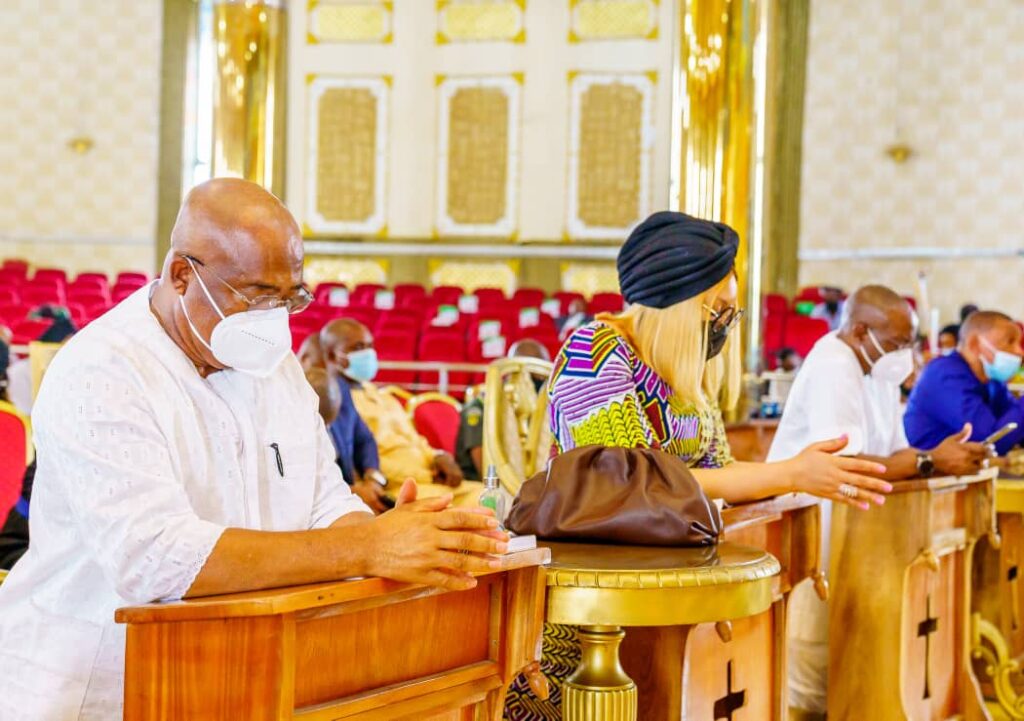 Governor Uzodimma in thanksgiving to the Almighty God also enjoined Ndi Imo to pray and be thankful to God as He has taken control of the security situation " in our dear State, Imo ".
"I wish you a very happy sunday and urge you to join the government of Imo State to continue to thank Almighty God for haven taken control of the security situation in Imo State." Uzodimma stated.
The Governor further disclosed that Security agencies were able to not only repel them, but apprehended all of them and recovered 7 Ak47 riffles, 3 pump action guns, and one bus load of explosives that was supposed to be used to burn the place.
His Excellency, making a heartfelt plea, stated to Imolites "I know it is not easy…We are paying the price of the callous nature of some people and the hostility we don't deserve that is being visited on our people".
He also used the opportunity to once more reassure the people of Imo State that government is on top of the security situation in Imo State and people should go about their normal businesses without fear of molestation.
"Government will not fold its hands and allow the security and welfare of our people to be trampled upon" Uzodimma stated.
He added that Government will do everything possible to step up all actions to ensure there is peace and tranquility in Imo State and our economy will not diminish by the grace of God.
Read Also:
IMO COMMAND STATE COMMAND
6TH JUNE, 2021
SECURITY FORCES REPEL ATTACK ON OWERRI IMO STATE
• END OF TERROR: DRAGON WHO HAS BEEN THE MASTERMIND OF SERIES OF ATTACKS ON POLICE STATIONS AND HIS FOUR GENERALS KILLED
• ONE SUSPECT IS CAPTURED ALIVE AND HAS MADE USEFUL REVELATIONS
• FOUR AK 47 RIFLES STOLEN FROM POLICE WERE RECOVERED
• QUANTITY 2, 000 AMMUNITION RECOVERED
• ONE OPERATIONAL HUMMER BUS WITH REG NO: KED-382XA AND NINE EXPLOSIVE DEVICES WERE ALSO RECOVERED
On 6th June, 2021 at about 0615 hours when Imolites were preparing to go to Church, hoodlums planned to turn the beautiful Sunday into a black Sunday with an attempt to attack Owerri the State Capital.
The attempt was vehemently repelled by the gallant forces of the Army, Police Special Forces and other supporting security agencies.
The attackers who came in a white hummer bus, wanted to access the Command Headquarters through Works Layout around Alvan Nursery and Primary School Owerri but had a bloody fight with the security forces. They were first Intercepted by the Military at the outer perimeter cordon provided for the Police. Five hoodlums were killed in action (KIA)including Joseph Uka Nnachi alias King of Dragons.
One suspect Stanley Osinachi 'm' 30 years old of Achi/Mberi , Mbaitoli Local Government Area of Imo State was arrested and presently aiding investigation. He confirmed that Dragon is the leader of the gang in Imo State reporting to their supreme leader Nnamdi Kanu. He stated that, they belong to the proscribed IPOB and ESN.
Four AK 47 Rifles with 2000 rounds of live ammunition and large number of explosives were recovered from the scene. The Rifles breech numbers were crossed checked and found to be the same Police Rifles that were stolen by the hoodlums from our Police station at Omuma on 31st May, 2021 which claimed the lives of four Policemen.
OTHER RECOVERED EXHIBITS ARE:
I. Assualt (AR) Rifle Breach N0: 03018058
II. Assualt (AR) Rifle Breach N0: 070007055
III. Assualt (AR) RIFLE Breach N0: 5801297
IV. Six locally fabricated Explosive Devices
V. Police Beret Cap
VI. 7 AK47 Magazines fully loaded
VII. 1 military cap
VIII. 1 military cardigan (Polo)
IX. 1 Silver Coloured Mini Bus with Reg N0: WAM-8673 B ABD
X. I Hummer Bus with Reg N0: KED-382 X Ladden with Explosive Devices.
The same gang together with their members that were killed in previous operations were responsible for series of attacks in different parts of the State. They are the same people in the viral video that blocked the flyover at Orji and killed three unarmed civilians, including a woman they brought out of their vehicle blindfolded.
A Police Inspector sustained gun shot wounds during the exchange of fire this morning and is currently receiving medical attention.
The Commissioner of Police Imo State Command, CP Abutu Yaro, fdc has commended the gallant effort of the security forces who stood firm and put their lives on the line in this accomplishment and restore sanity to Imo State. The CP used the opportunity to condole with families of Policemen that lost their lives in the hands of these terror gangs over the last few weeks and those that sustained various degrees of injuries. They are the real heroes. The Commissioner of Police also extends his gratitude to the Inspector General of Police, IGP Usman Alkali Baba, psc, NPM, fdc for supporting the command with the necessary resources used in combating the deadly gang.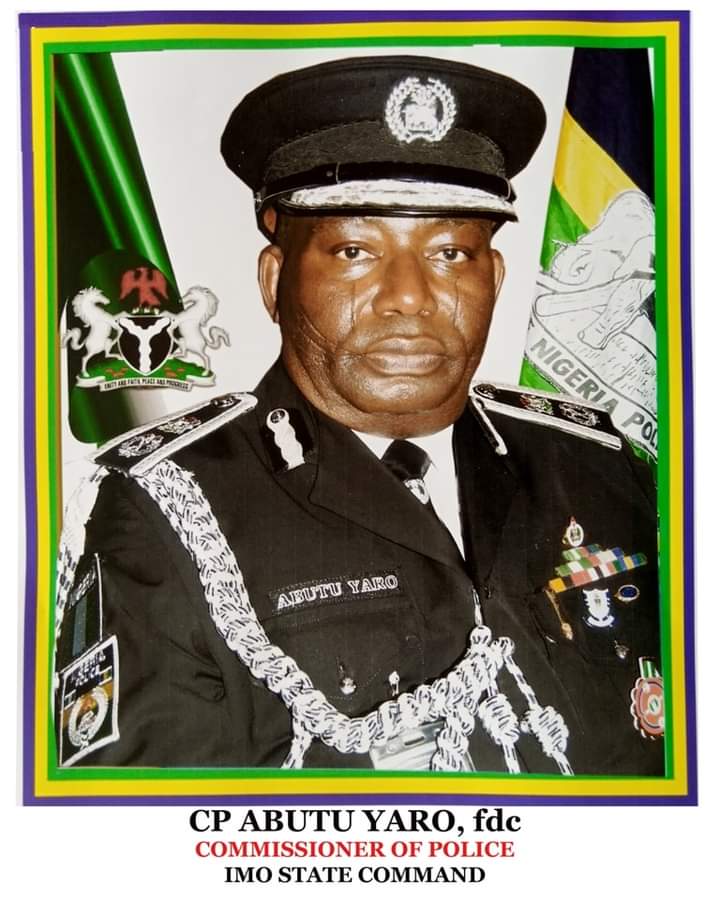 The CP also thank the Government and people of Imo State for their support and undiluted trust in the ability of the Police to restore peace to the State.
Most importantly, the Commissioner of Police deeply appreciate the Armed Forces and the DSS. The Department of State Services has constantly fed the joint operation with credible intelligence while the Military has consistently provided defence and outer cover to the Police. The synergy amongst all the services is superb and has culminated in the landmark victory recorded today.
Lastly, the Commissioner of Police is calling on all those in possession of weapons stolen from Security Agencies to return them to the nearest Police Station or Military Installation not later than 12th June 2021, to prevent the long arms of the law catching up with them.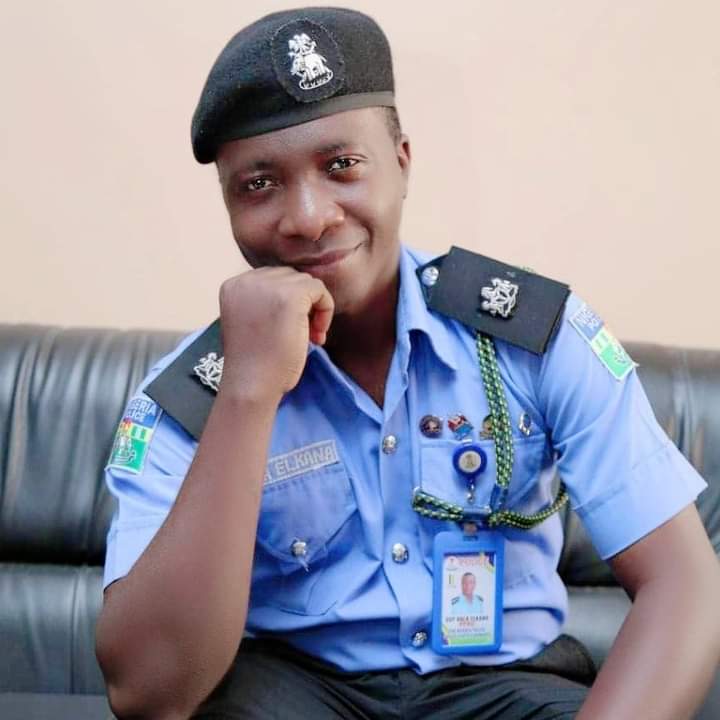 SP Bala Elkana, ANIPR,
Police Public Relations Officer,
For Commissioner of Police,
Imo State.