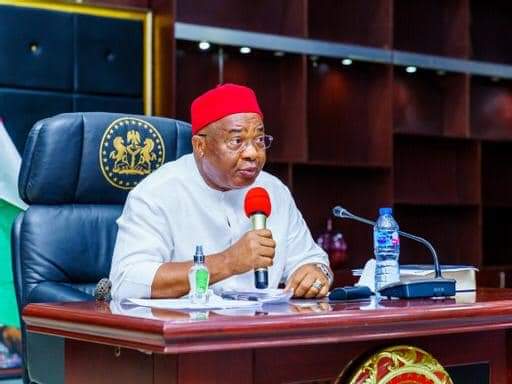 COMMENDS NKWERE YOUTHS FOR TAKING CHARGE OF THE SECURITY OF THEIR COMMUNITIES
His Excellency, Senator Hope Uzodimmain in his usual interface with the rural communities especially the Nkwere Local Government today at the Exco Chamber, mandated the leadership and stakeholders of Nkwere Local Government Area, to set up a technical committee to identify a development plan for the Nkwere Nation.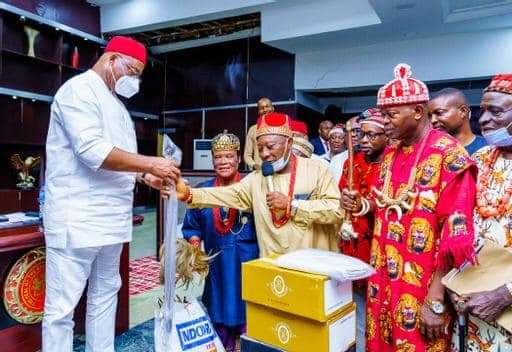 Governor Uzodimma expressing his passion to serve Imo people stated that service to the people is the principal thing is his mind and that God is his guide as he called on the grassroot leaders to replicate the 3R initiative in their communities.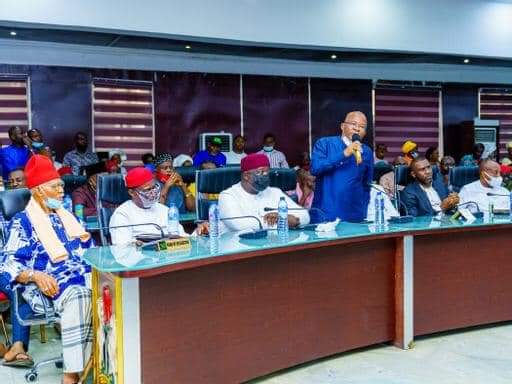 "I knelt down and swore to God in a covenant that if He makes me the Governor of Imo State, i will use it for the betterment of the people and not for himself" Uzodimma stated.
Governor Uzodimma also commended Nkwere Youths for taking charge of the security of their communities.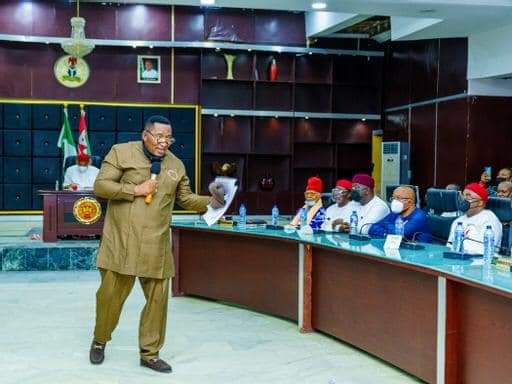 " they were there during endsars, during unknown Gunmen and they secured their communities" Uzodimma stated.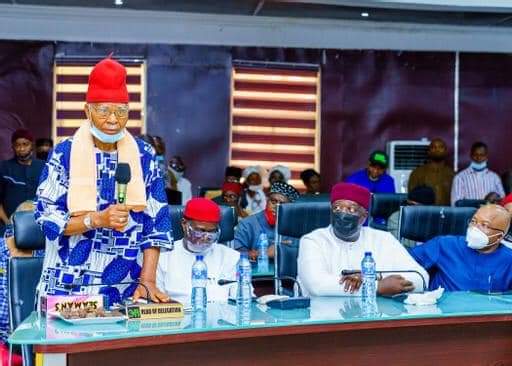 Speaking earlier, Leader of the Nkwere Local Government Stakeholders and leaders, Nze Edwin Asugha stated that the people of Nkwere LGA have not come to beg the Governor but to pledge their support to him.
He added that one problem of politicians is the lack of political will, "but I have found out that you have the zeal and the will to serve Imo people.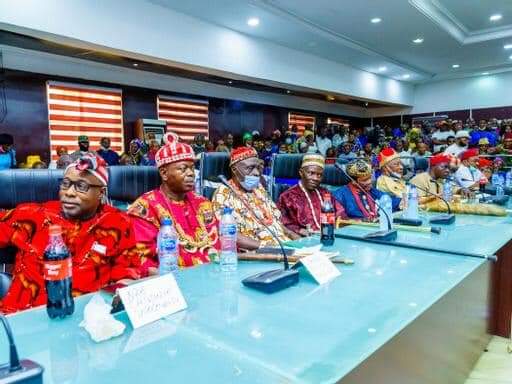 One of the leaders, Nze Chidi Nwogu in his speech commended the Governor for projects that have value for money.