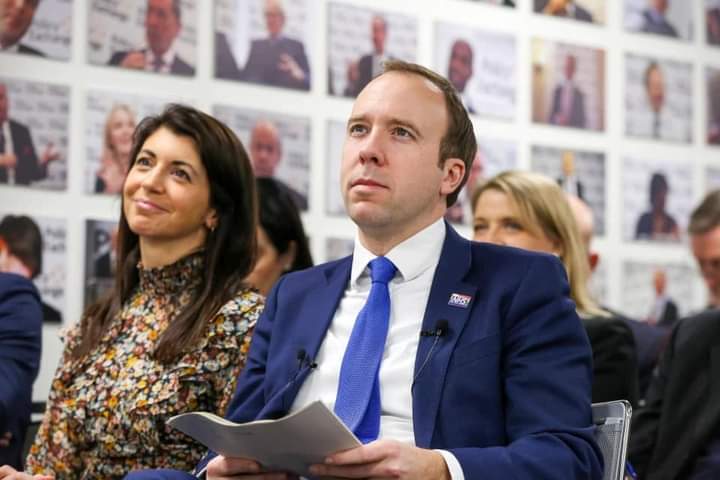 UK Health Secretary Matt Hancock has been caught cheating on his wife of 15 years with married Gina Coladangelo.
He cheated on his wife with Gina Coladangelo, 43, who he hired last year with taxpayers' money, as Covid gripped Britain
MILLIONAIRE mum-of-three Gina Coladangelo is communications director at Oliver Bonas, the fashion and lifestyle store founded by her husband. She is also a director and major shareholder at lobbying firm Luther Pendragon. Luther Pendragon is the lobbying firm in which she is a director, boasts clients who have secured lucrative contracts during the pandemic, including British Airways and Accenture, which received £2.5m to help build the NHS Covid-19 app
Matt and Gina first met at Oxford University in the early 2000s but Mr Hancock went on to wed Martha Hoyer Millar in 2006.