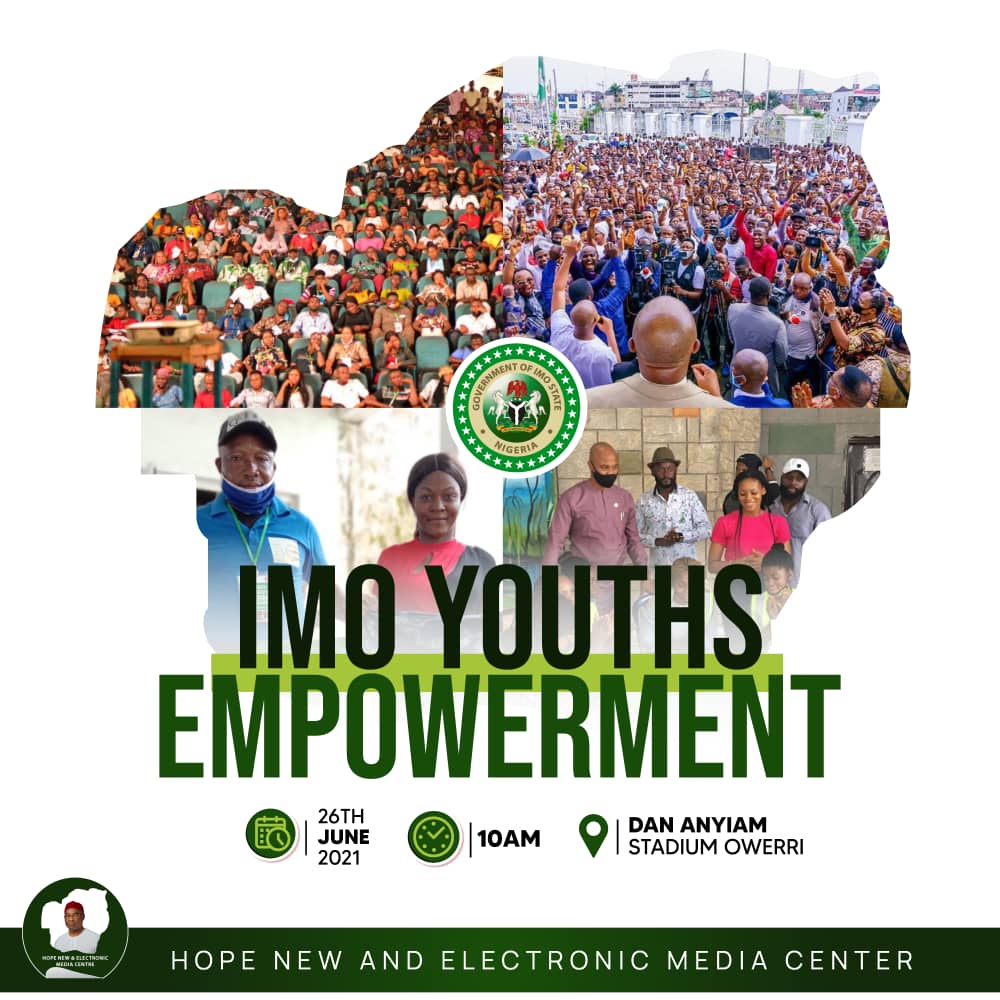 History will be made on Saturday when Governor Hope Uzodinma of Imo State will empower a record 15,000 youths with the sum of N4B.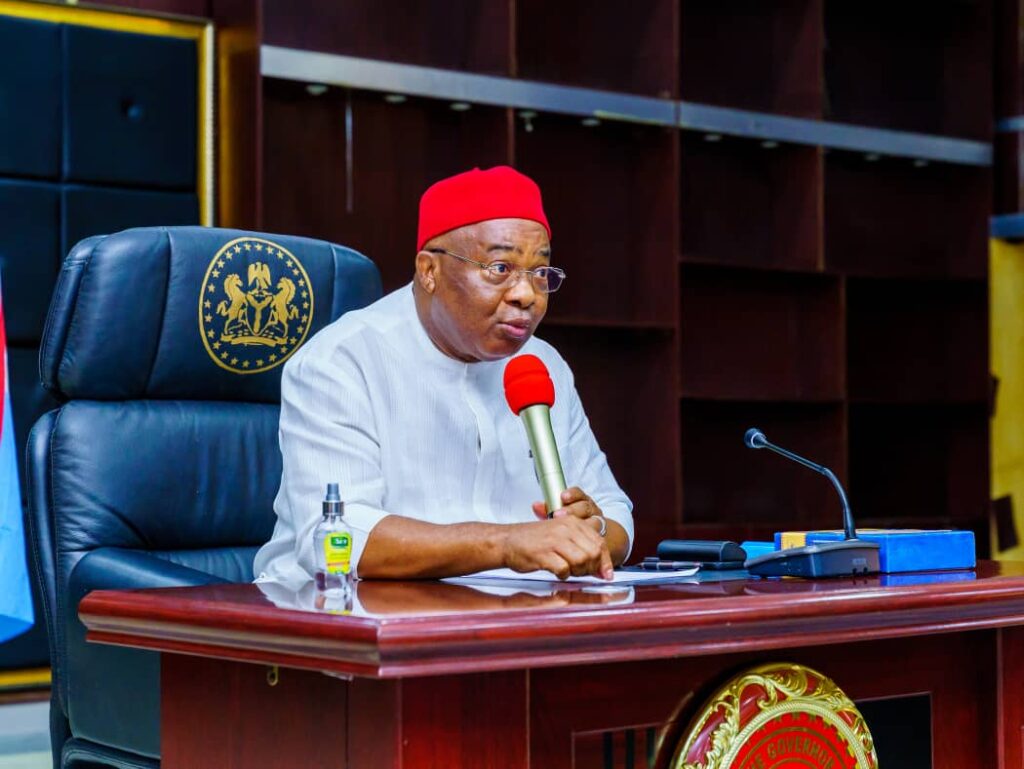 Each of the youths will receive N250,000 as a seed capital to pursue a trade of their choice.
The youths who are drawn from the 27 local government areas of the state have been trained in various vocations.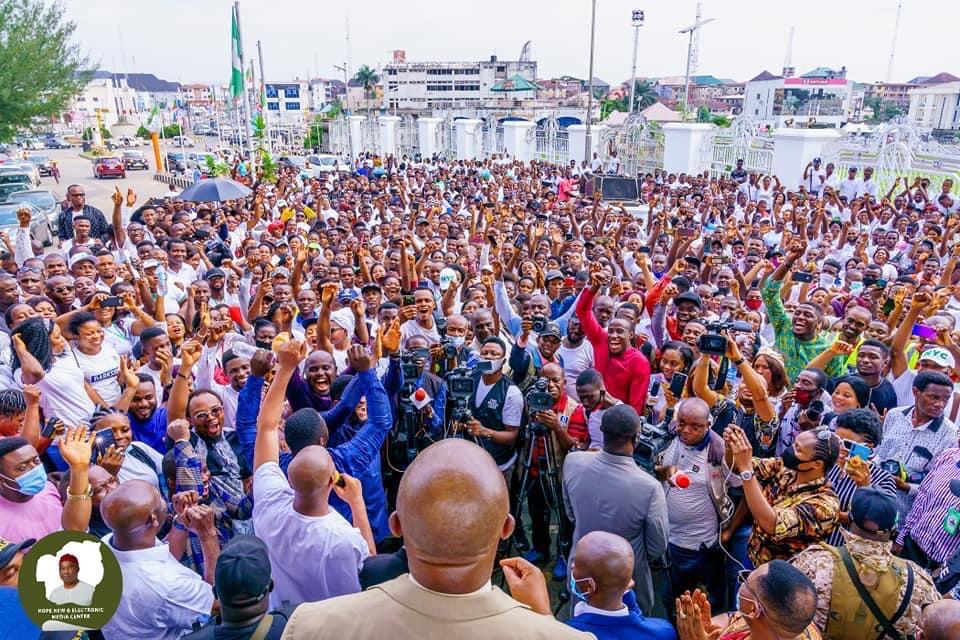 The state Commissioner for Information and Strategy Hon Declan Emelumba in a statement in Owerri said the gesture was in fulfilment of the governor's promise to alleviate poverty and reduce crime in the state.
He said each of the 15,000 beneficiaries will receive his or her alert before departing the venue of the ceremony.
According to Emelumba, apart from providing direct employment to the youths,the empowerment will also make them employers of labour.
He said the government's shared prosperity agenda encapsulated in the 3rs of rehabilitation, recovery and reconstruction has the youths as a critical component in the making of a new imo state.
According to him, because of the correlation between unemployment and crime, Uzodinma is determined to take many imo youths out of the streets.
He said the youths who have received training in fashion designing, barbing, hairdresser, phone and electrical repairs among others would also become trainers of their peers.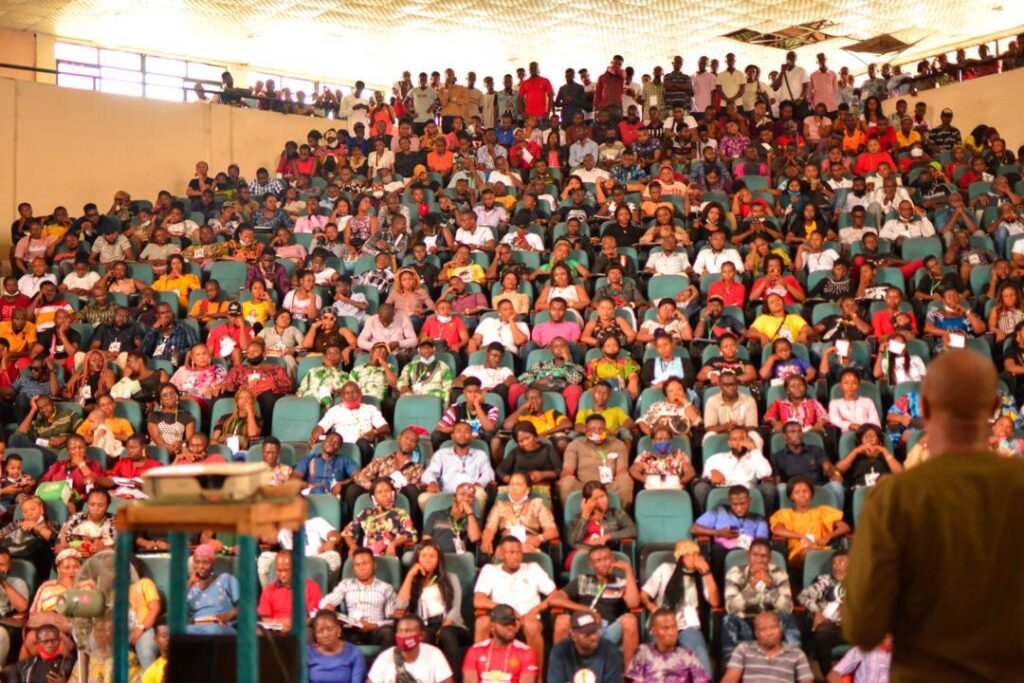 While urging the beneficiaries to make judicious use of the opportunity provided them, the commissioner assured them of the readiness of the governor to continue to support the youths in their productive end.
Read Also
IMO YOUTH EMPOWERMENT PROGRAM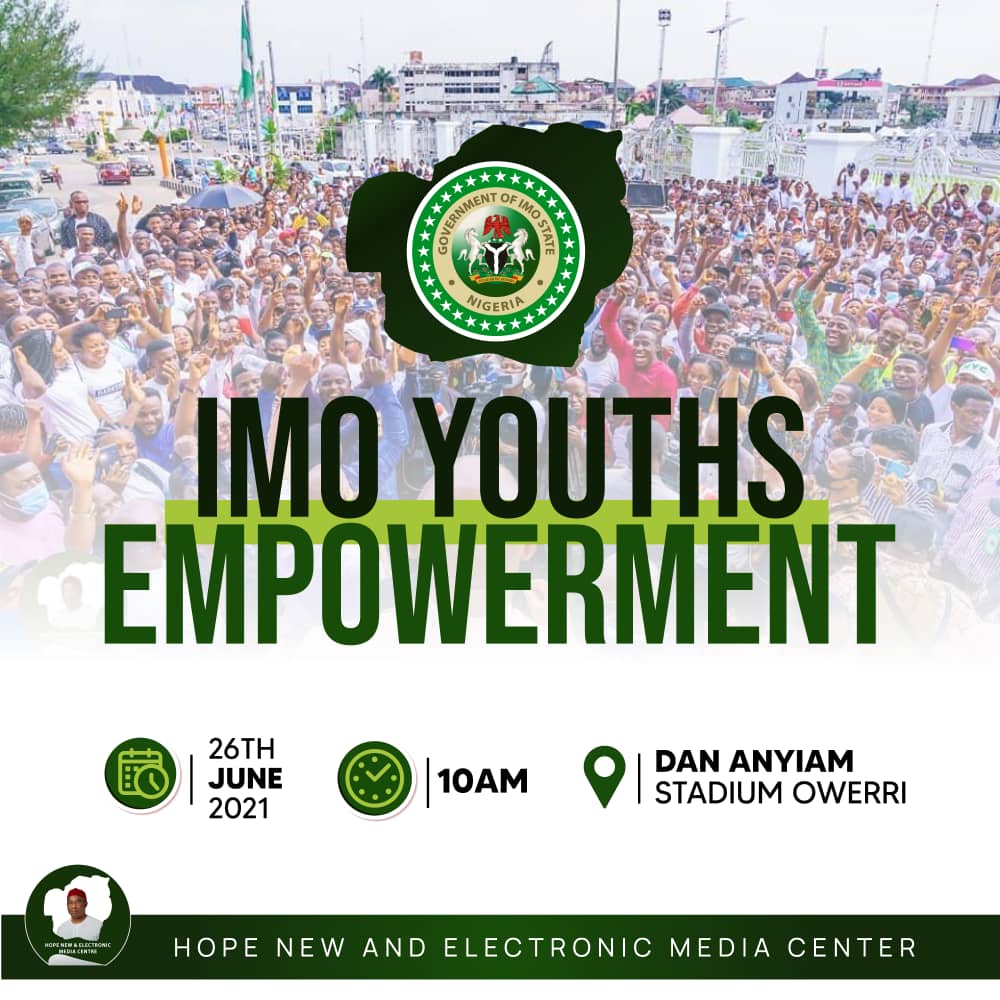 Imo state Government, in line with her Youth Empowerment program is set to disburse funds to the youths who have actively participated in the various entrepreneurial trainings and skills acquisition conducted by the State Government under the Ministry of Entrepreneurship and Skills Acquisition and the Office of the SA in Youth affairs.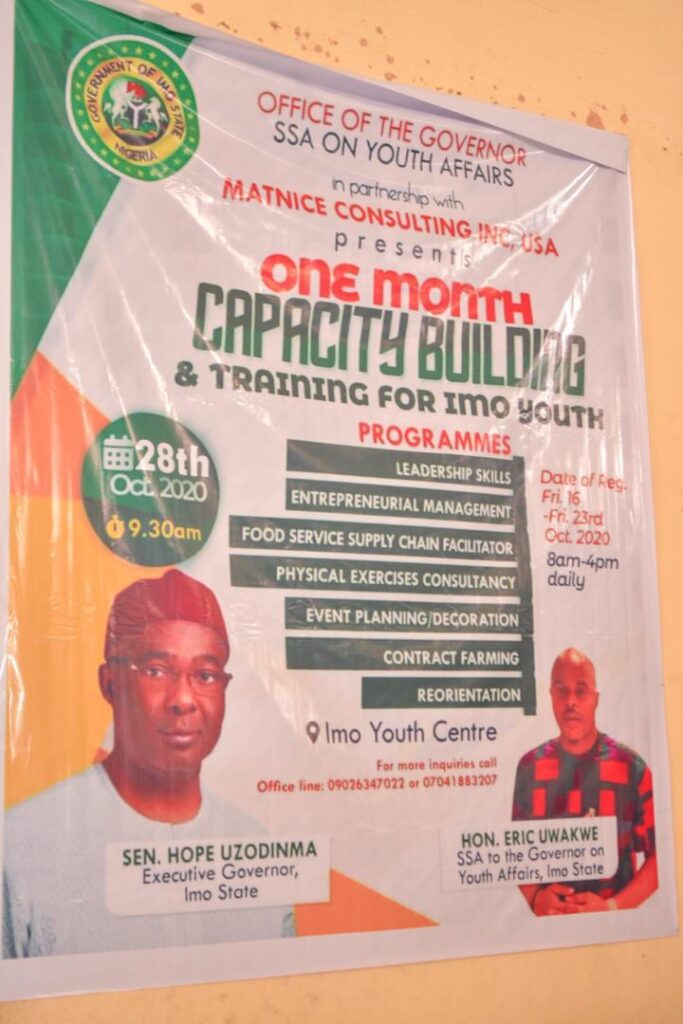 Recall that the Ministry shortly after creation, embarked on series of trainings for the youths on different skills. This culminated in the creation of Imo Youth Empowerment Scheme by His Excellency, the Distinguished Senator Hope Uzodimma under which, the Shared Prosperity administration earmarked sets of funds to train a total of 15,000 youths across the State.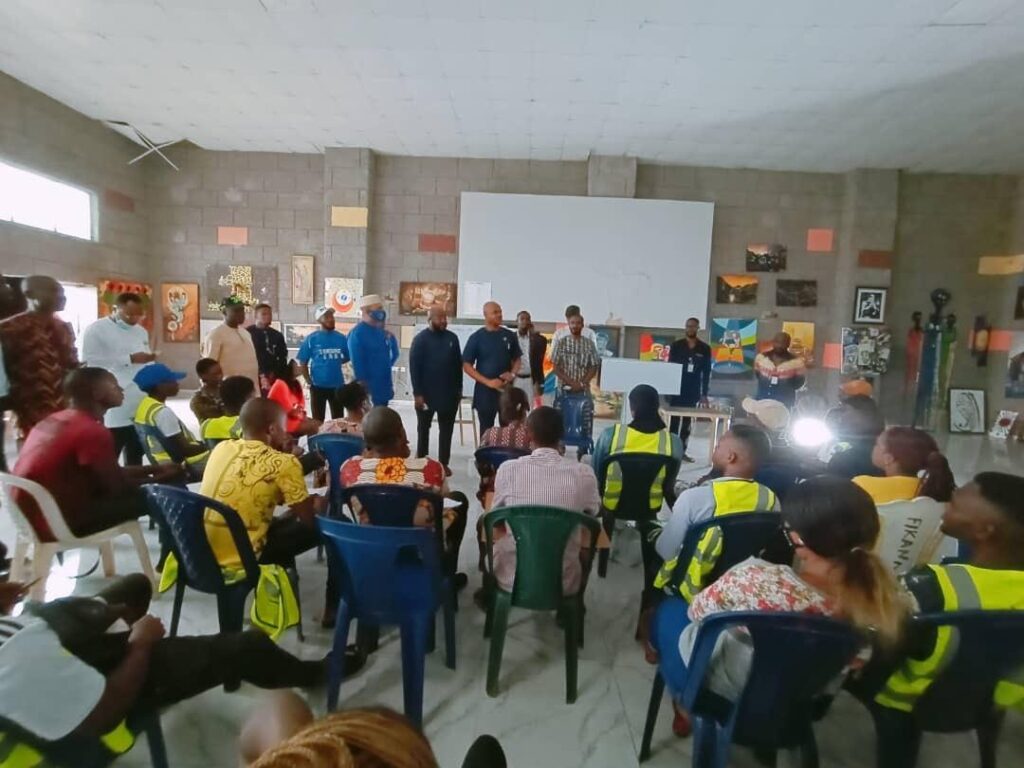 Unlike the previous Government that will receive grants and convert it to their personal uses, Governor Hope Uzodimma will tomorrow, the 26th day of June 2021 disburse funds to the trained youths. Note that this is a grant and not a loan. It is worthy of note that the process of training and qualification has been transparent.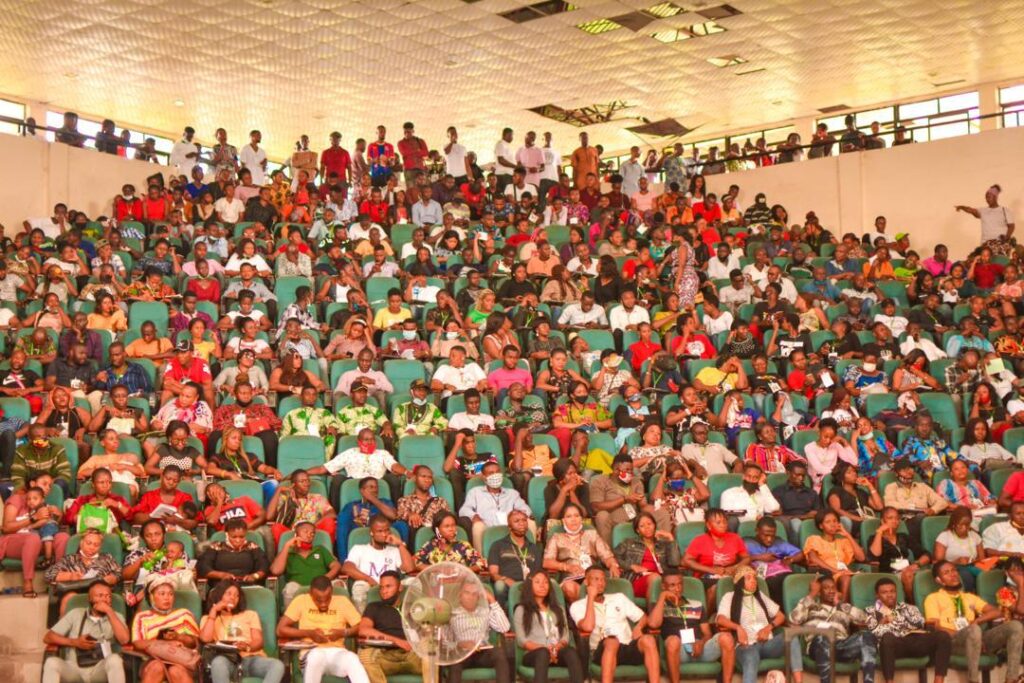 However, it's pertinent to also note that due to lack of creativity and purpose, grants and loans previously granted had been mismanaged by previous administrations.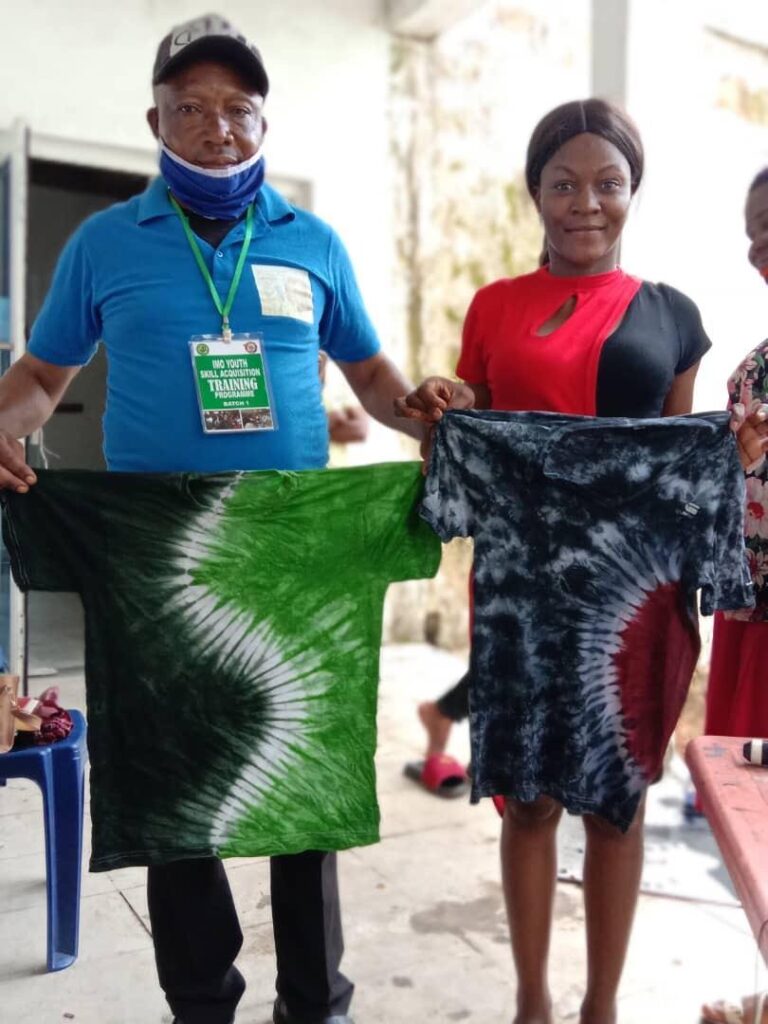 As a stimulus to revitalize the economy, it becomes necessary for such funds to be channeled into the economy, creating job opportunities and improving living standards.
HopeNewAndElectronicMediaCenter