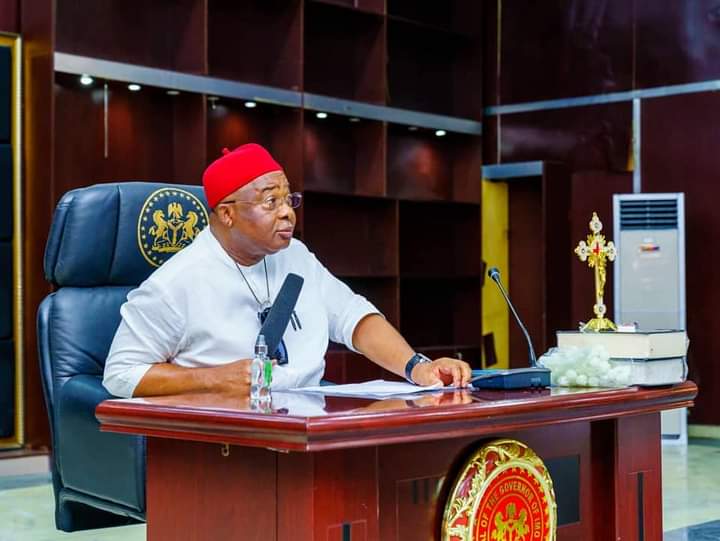 Imo State Government House Owerri was beseech with colourfully dressed men, women and youths from Oru East Local Government Area on Monday, who visited Gov. Hope Uzodinma,on his interaction with all council stakeholders in the State. The event witnessed the presences of illustrious sons and daughters from Oru East,as it marked the grand finale of the stakeholders meeting by Gov. Uzodinma with all the 27 LGAs in Imo State.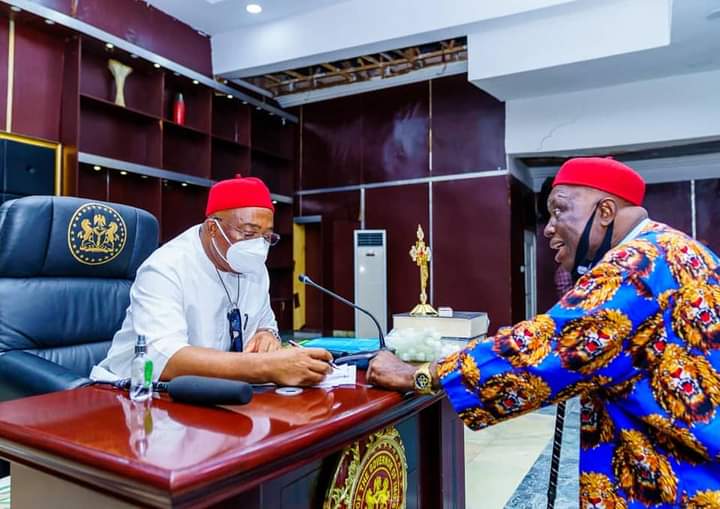 Gov. Uzodinma, who is an illustrious son of Oru East, reminded his people that his alleviation to the seat of power in Imo State was a divine mandate by God Almighty, and he will utilize his office to better all nooks and crannies in the State, including Oru East LGA.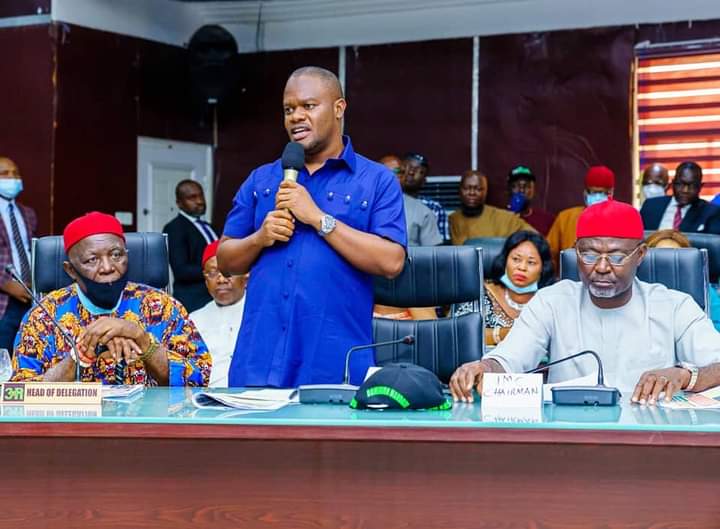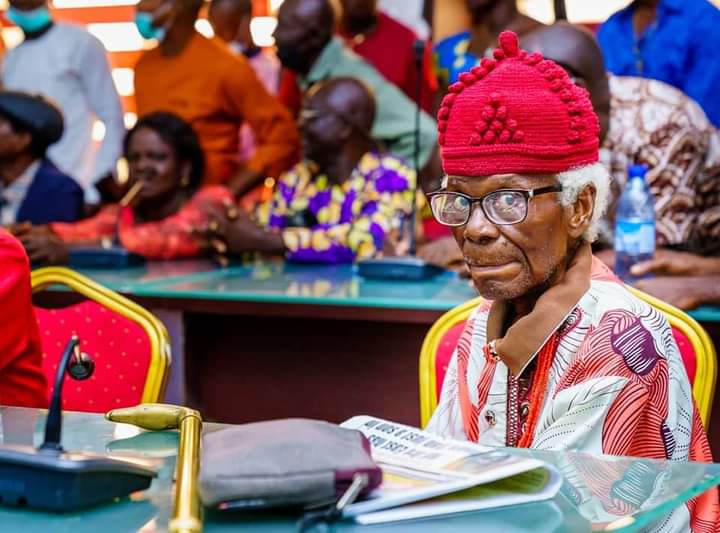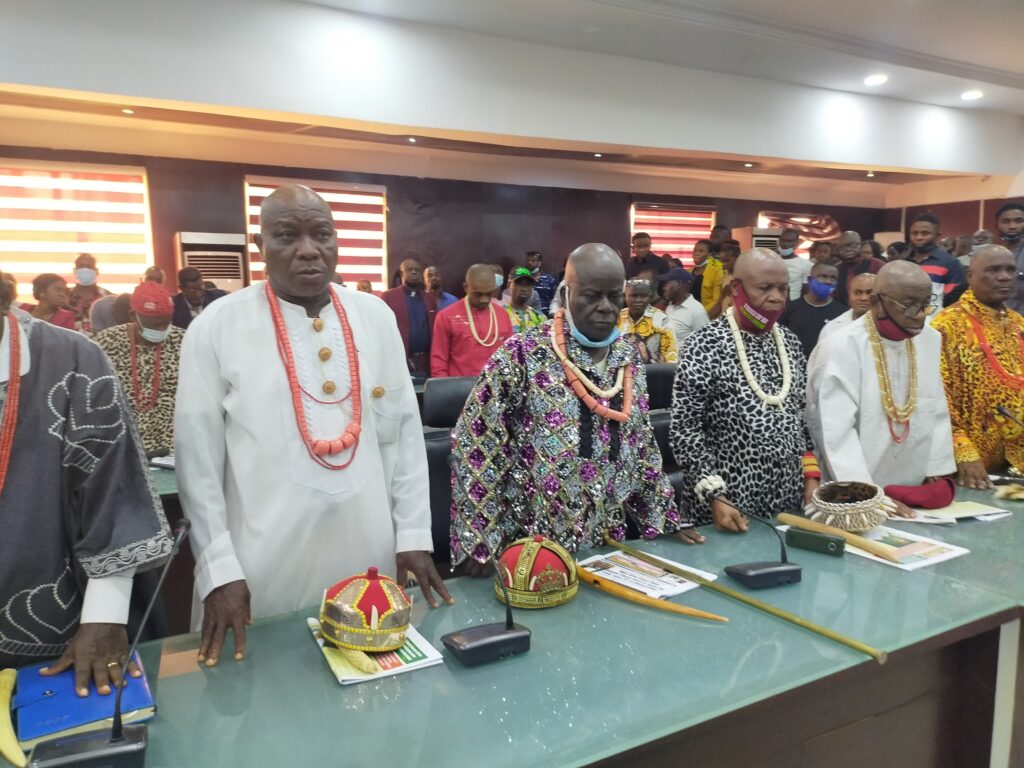 He said that people who don't remember their history line will always have problem adapting to the future,stressing that his administration is continuing from were forefathers stopped.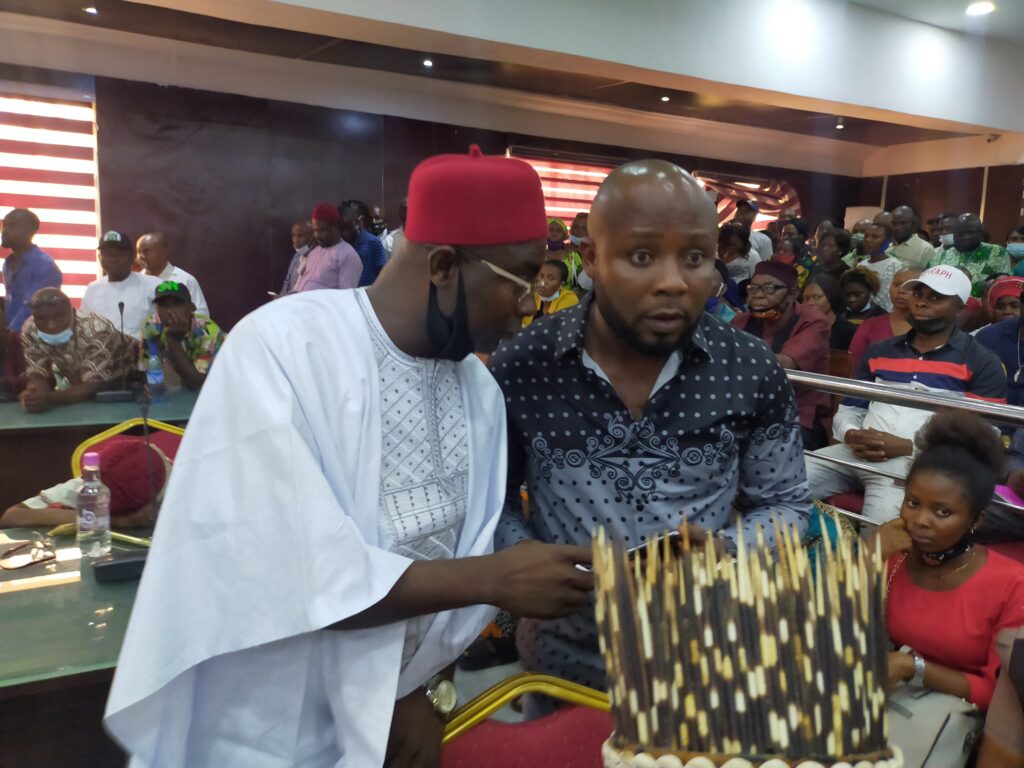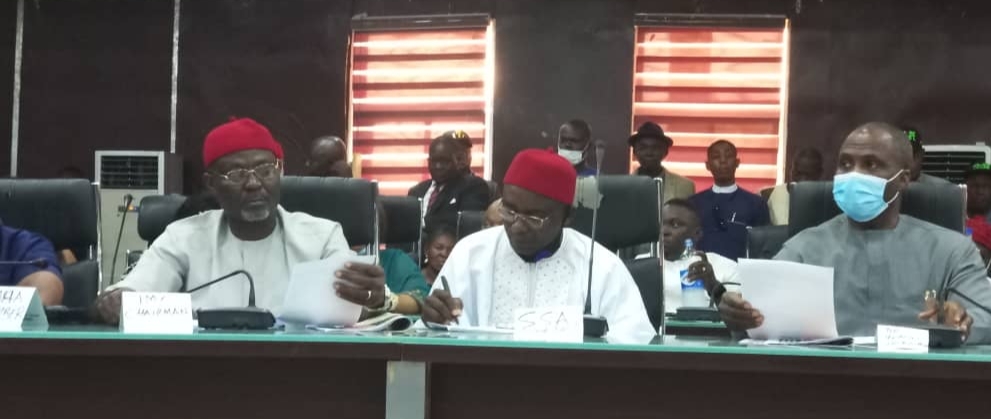 Surv. Clement Nwabichie had earlier, in his speech urged the Governor to wade into the leadership tussle in Akuma community, and possibly, create a new autonomous community, as a panacea to the problem. He also thanked the Governor for signing the Imo Geographic information bill into law and harped on the need for it's implementation to the letter.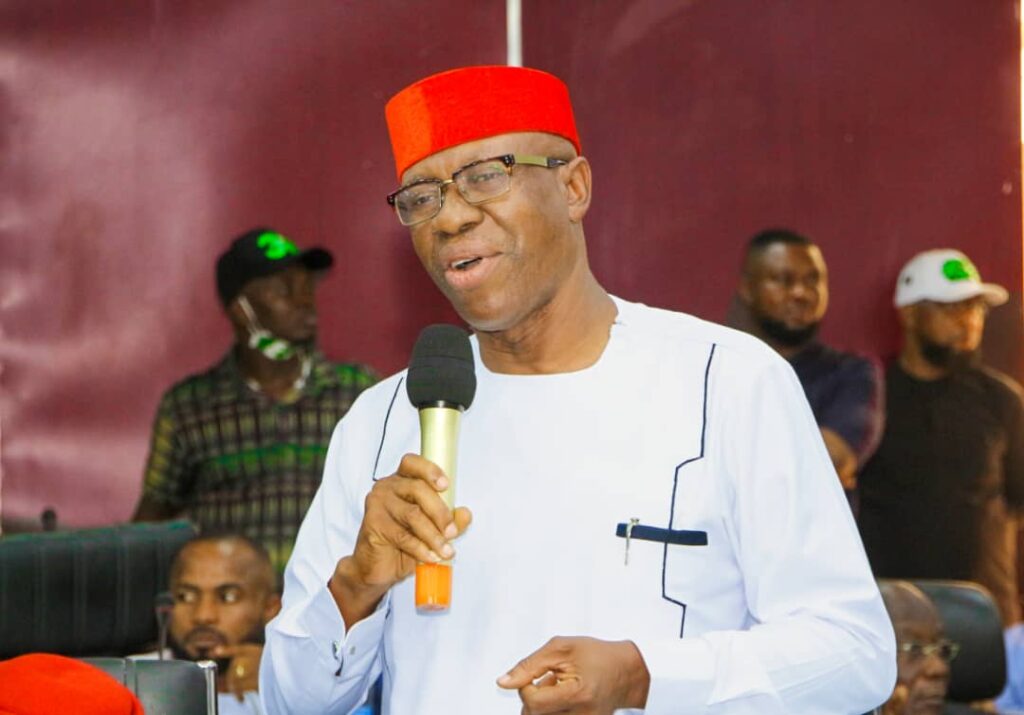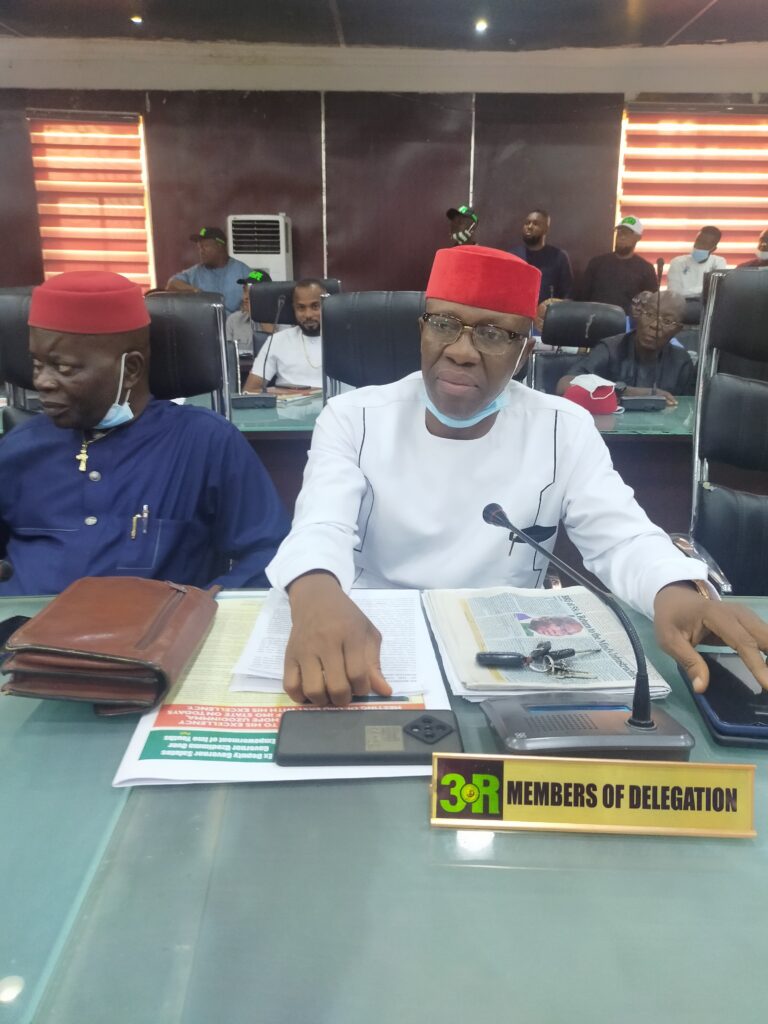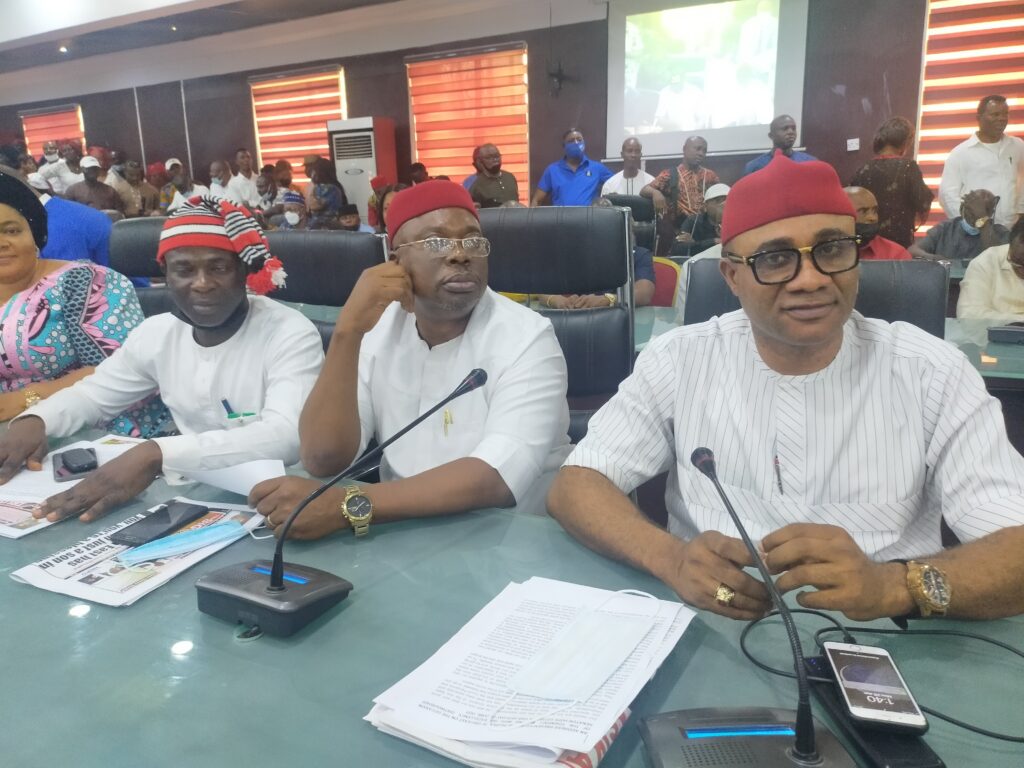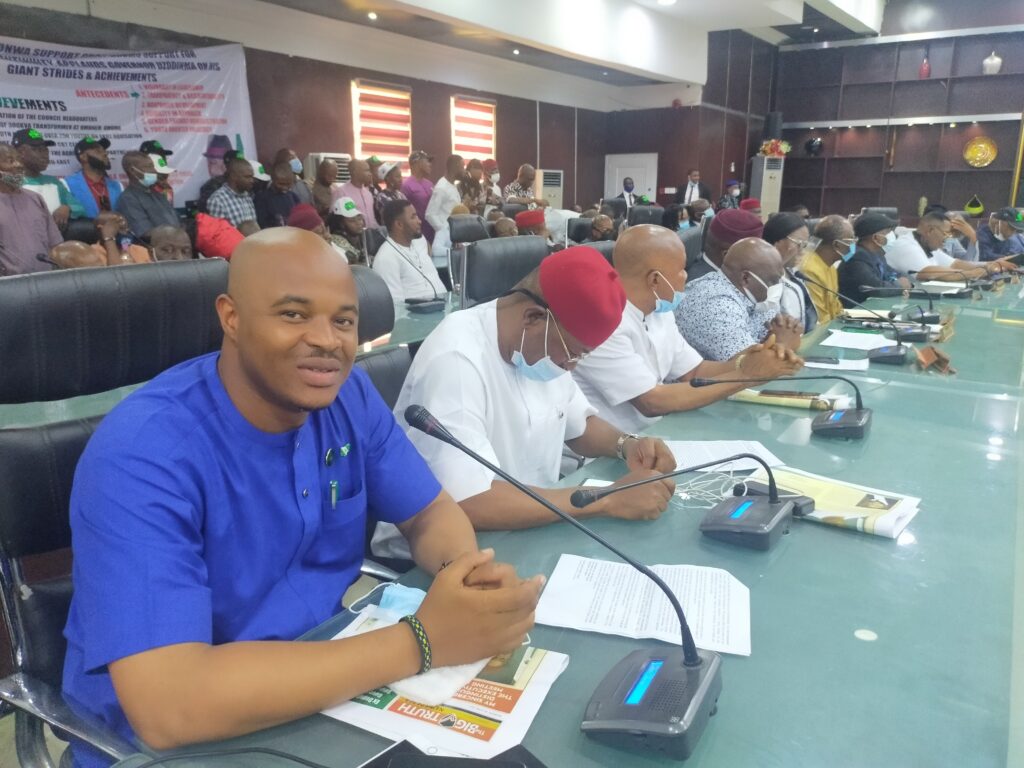 In response, the Governor said, "Am happy that our brothers and sisters have come together to work as a team,my government will not only serve Oru East but entire people of Imo State.Those who don't remember their history will always have problem, we are continuing from were our forefathers stopped".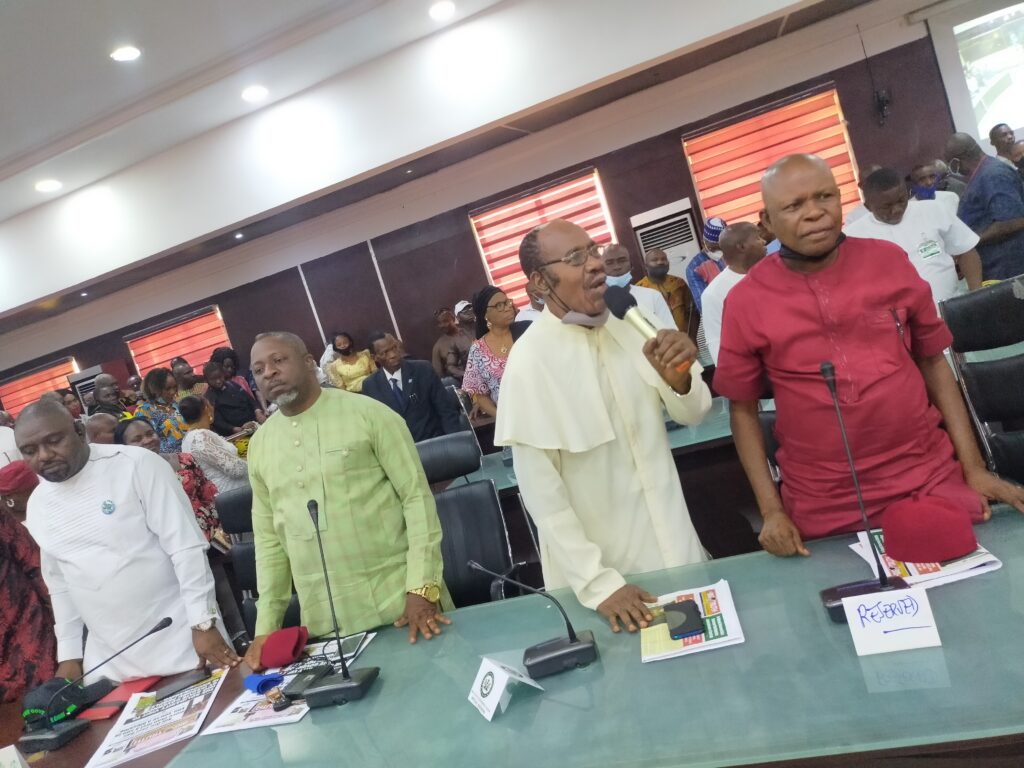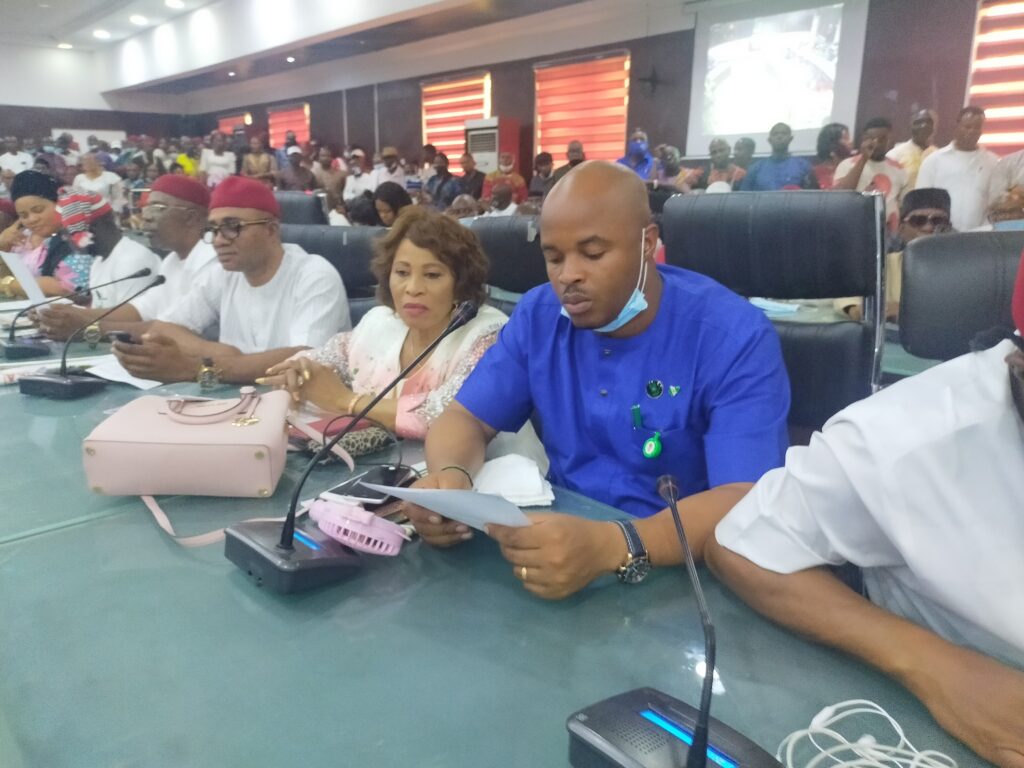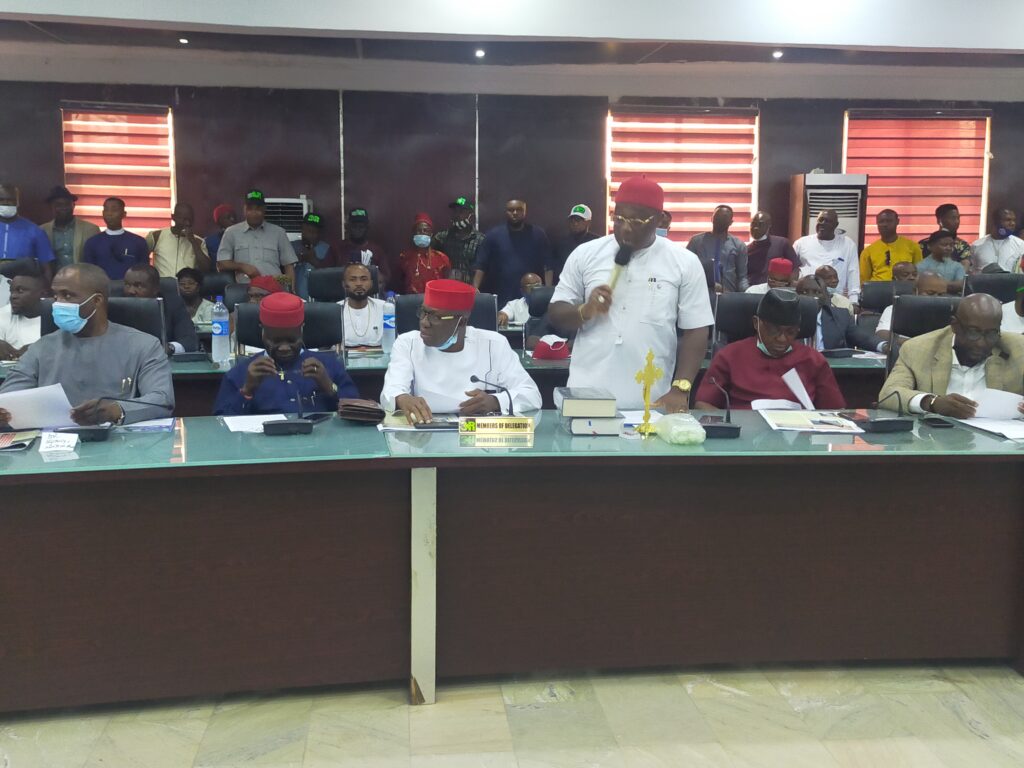 Uzodinma,opined that he does not want to be Governor that will be remembered as one who absconded with the properties of the State, but one who provided a road map for the development of Imo State, and one who bettered the standard of living of Imolites,charged Oru East Stakeholders to setup a technical committee that will marshal out a road map for the development of the area.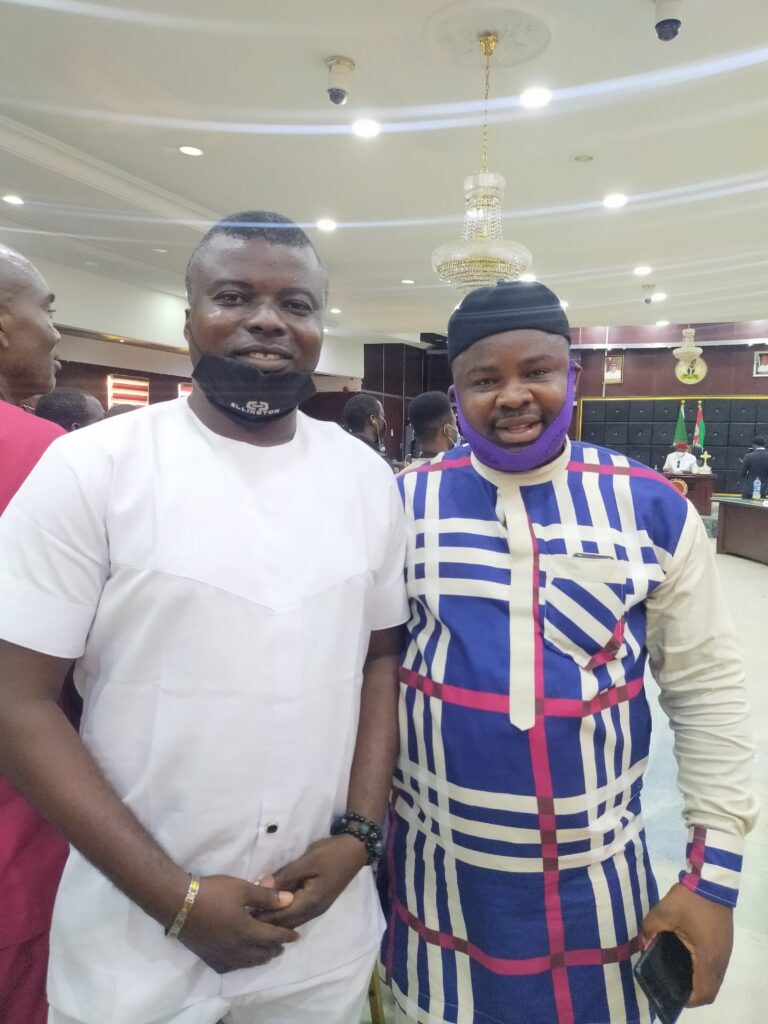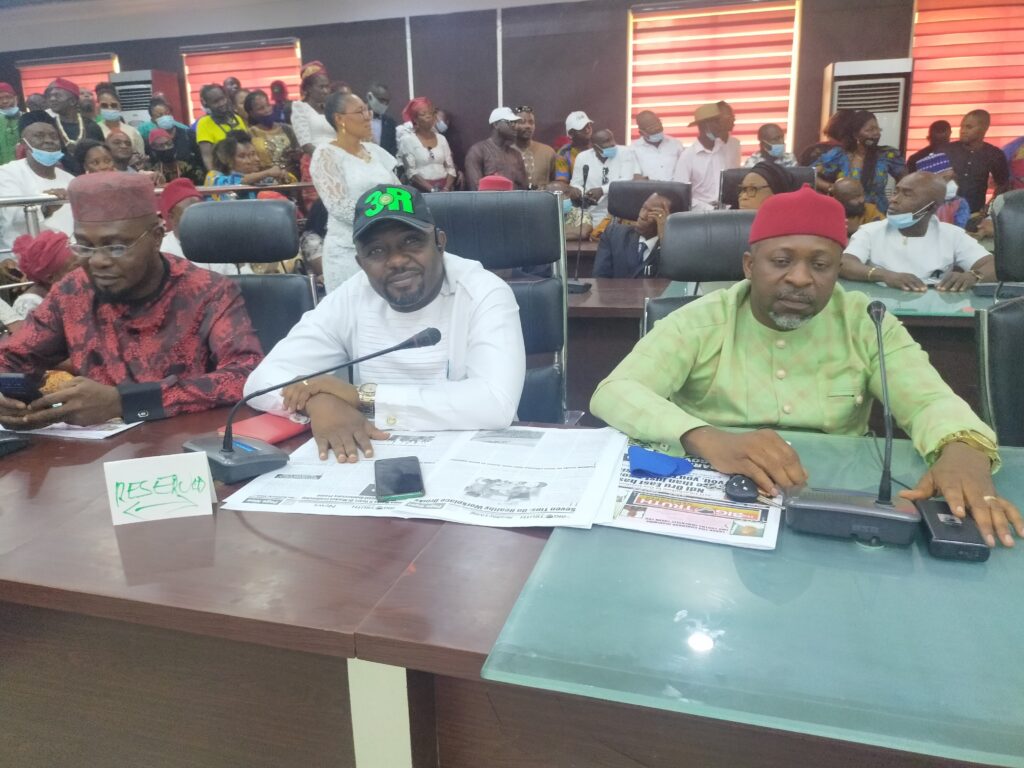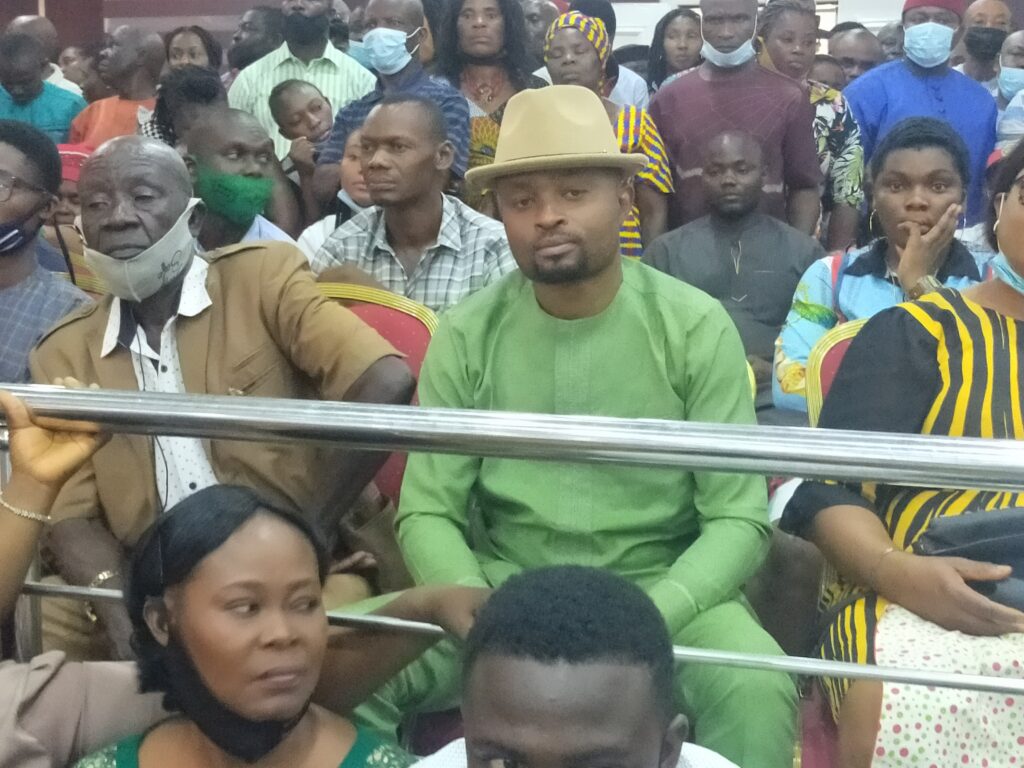 Earlier in their various speechless Professor George Obiozor, Ohanaeze Ndi-Igbo President and Leader of the delegation,Chiagozie Nwaneri,(Oru East State Lawmakers),Nze Nyerere Ogbonna,(IMC Chairman),Eze B.N Igbodekwe,Chief. Mrs. Calister Duru,Chief Lawson Okafor Anyanwu,Dr. Ifeanyi Nwamba (CMD),Dr. Emma Ogbenta,Surveyor Nwabichie, all poured ecomiums on the Governor for his achievement within one year in office.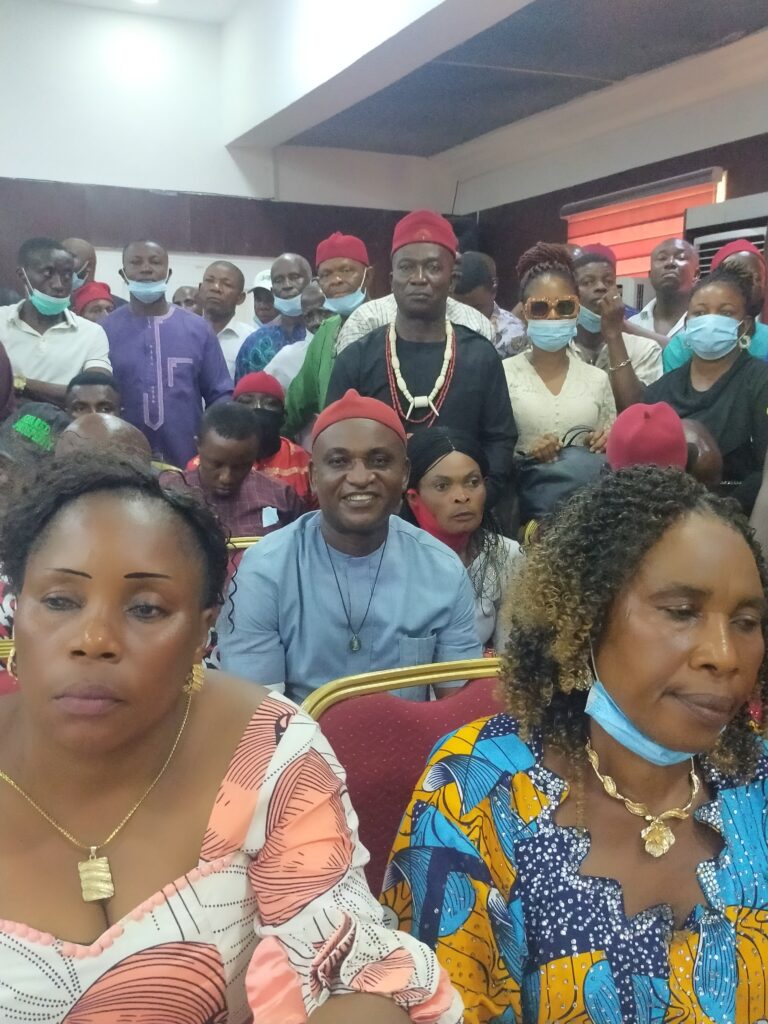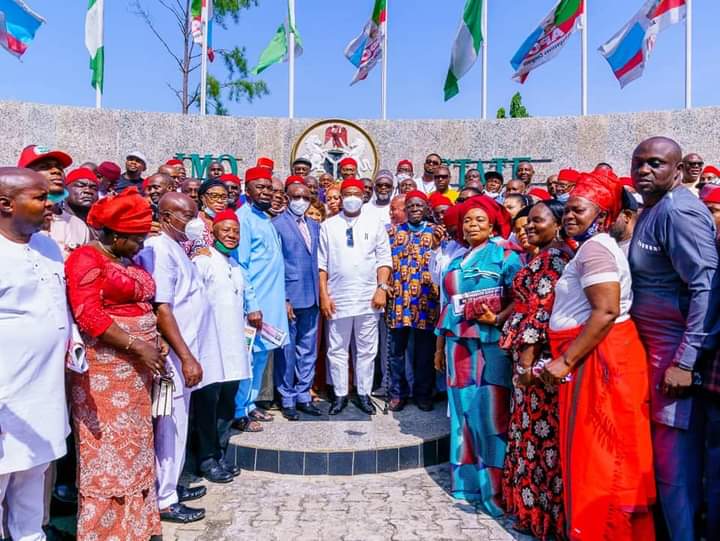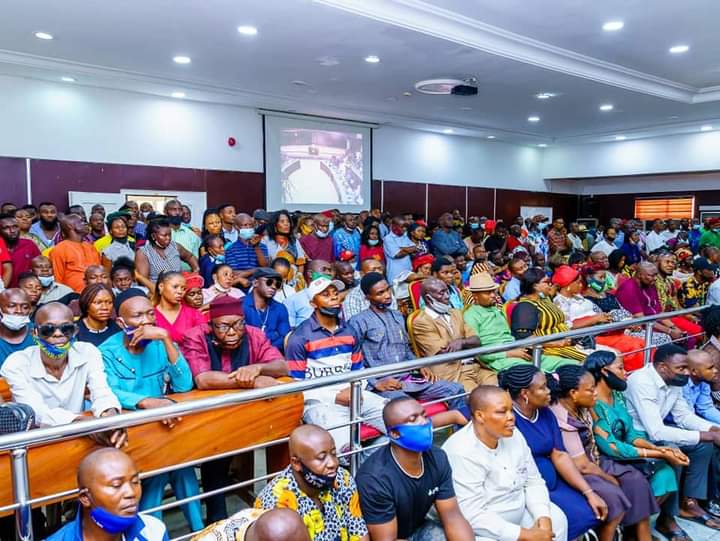 Some of the Dignitaries Present.
• Prof. George Obiozor – Leader of Delegation (President General Ohaneze Ndigbo)
• Hon. Uche Obiozor
• Hon. Chigozie Nwaneri – IMHA
• Hon. Nyerere Ogbonna (IMC Chairman)
• Barr. Emeka Agbo – Deputy Chief of Staff
• Engr. Emeka Ugoanwanwu – MD Imo Water Coperation
• Chief Jeff Ukachukwu
• Hon. Ifeanyi Oruh – Coordinator
• Hon. Dr. Ifeanyi Nwanmba
• Hon. Emeka Ogbenta
• Surv. Clement Nwabichie
• Hon. Ferdinand Uzodinma
• Hon. Fisher Ezeukwu
• Hon. Eric Uwakwe – Special Adviser, Youths
• Hon. Nkenna Nzeruo – Immediate Past IMHA member and Commissioner in ISOPADEC
• Arc. Vincent Odih
• Chief Tony Nwaneri
• Dr. Val Obieze
• Dr. Nich Obinator
• CP Nich Nkemdirim
• Hon Lady Oyibo Nwaneri – SA Assembly Matters
• Lady Tonia Okoro
• Group Captain Lady Pat Okibedi
• Hon. Kevin Maduike
• Mrs. Nkechi Nwanaria
• Chief Odyssey Obioha
AND MANY OTHERS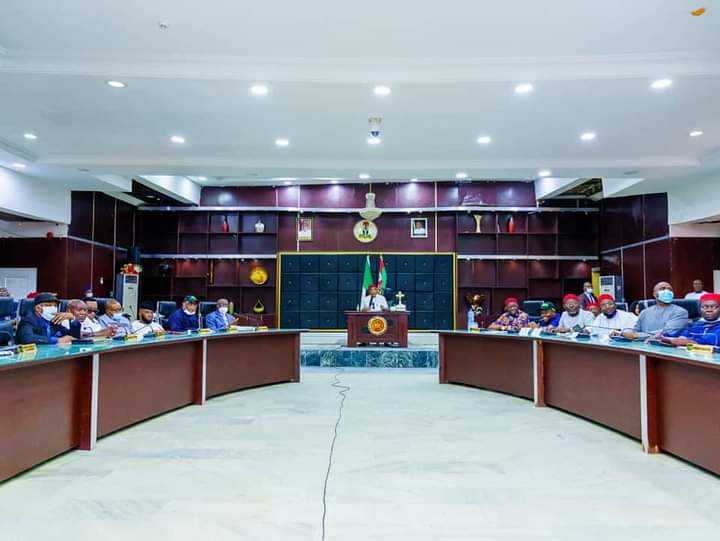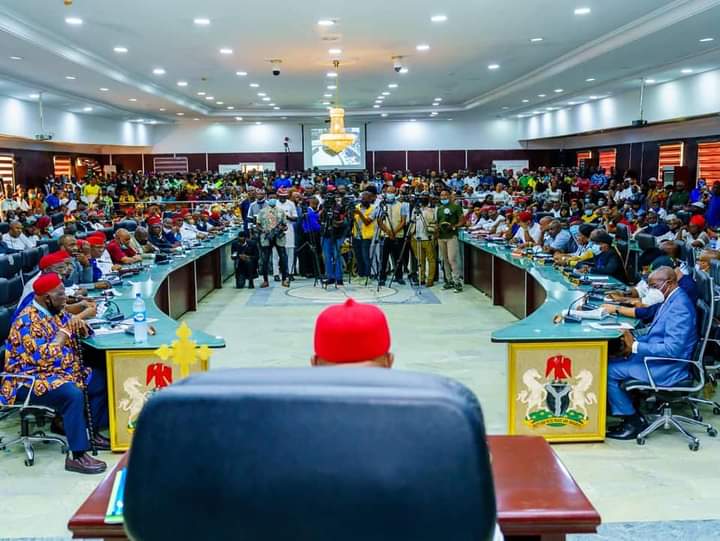 Read Also:
Governor Hope Uzodimma wrote:
In my interaction with the delegation of my people from Oru East Local Government Area ably led by Prof. George Obiozor – the President General of Ohaneze Ndi Igbo, I expressed my administration's commitment to the transformation of the area council as I sought for a committee to design a roadmap for the development of the area.
This brings to conclusion, my interactive session with delegations from the 27 Local Government Areas of Imo State, geared towards arriving at a common ground for the development of each LGA based on their peculiarities.
Senator Hope Uzodimma,
Governor.