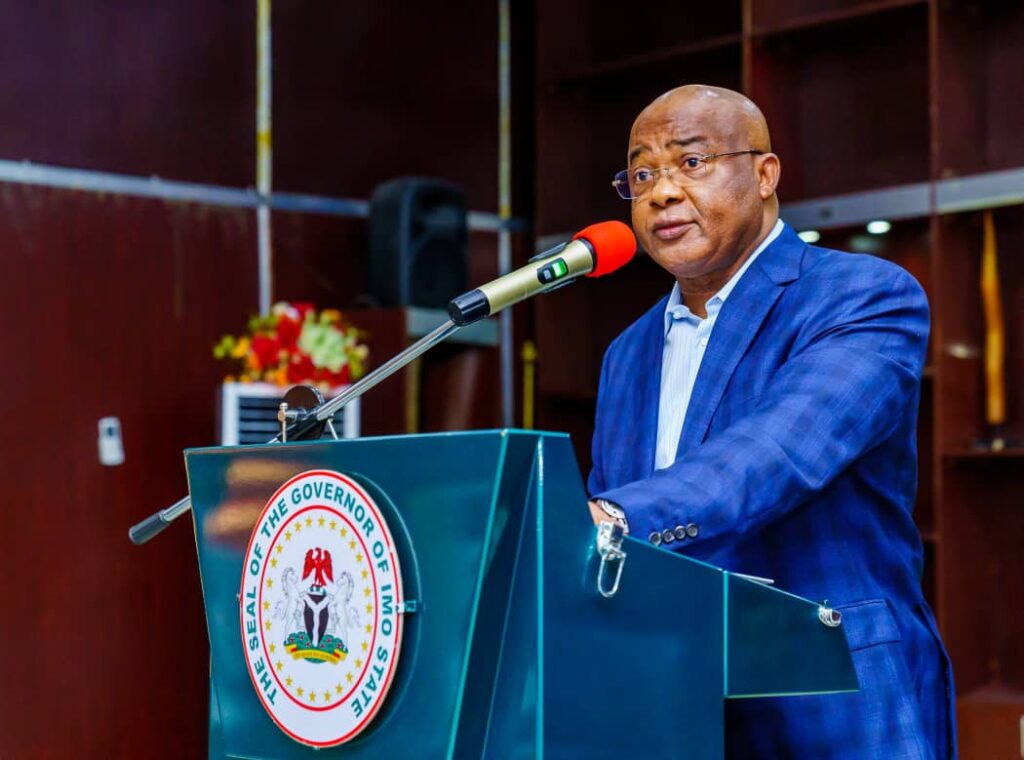 NEWLY APPOINTED IMO PERM SECS TAKE OATH OF OFFICE, AS GOV. UZODIMMA CHARGES THEM ON DILIGENCE
His Excellency, Senator Hope Uzodimma on Tuesday has sworn-in 11 newly appointed Permanent Secretaries into office.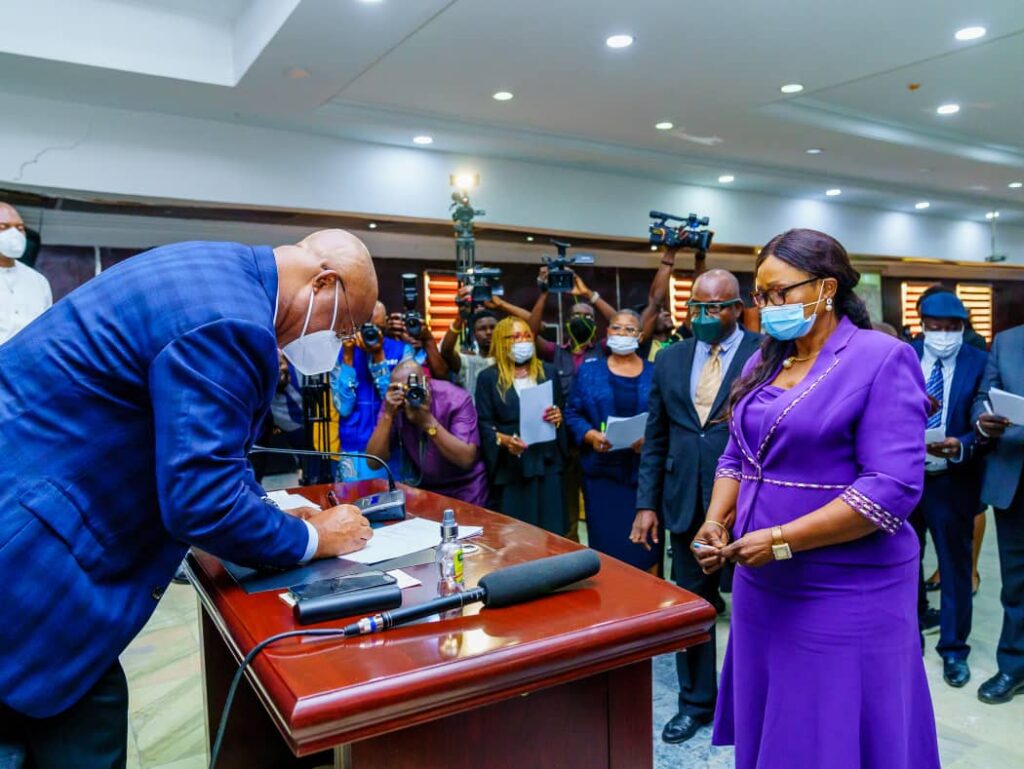 Governor Hope Uzodimma while addressing them said that their appointment is a testimony of their proven knowledge and competence in their career, stressing that they attained the position on merit after they passed a competitive examination.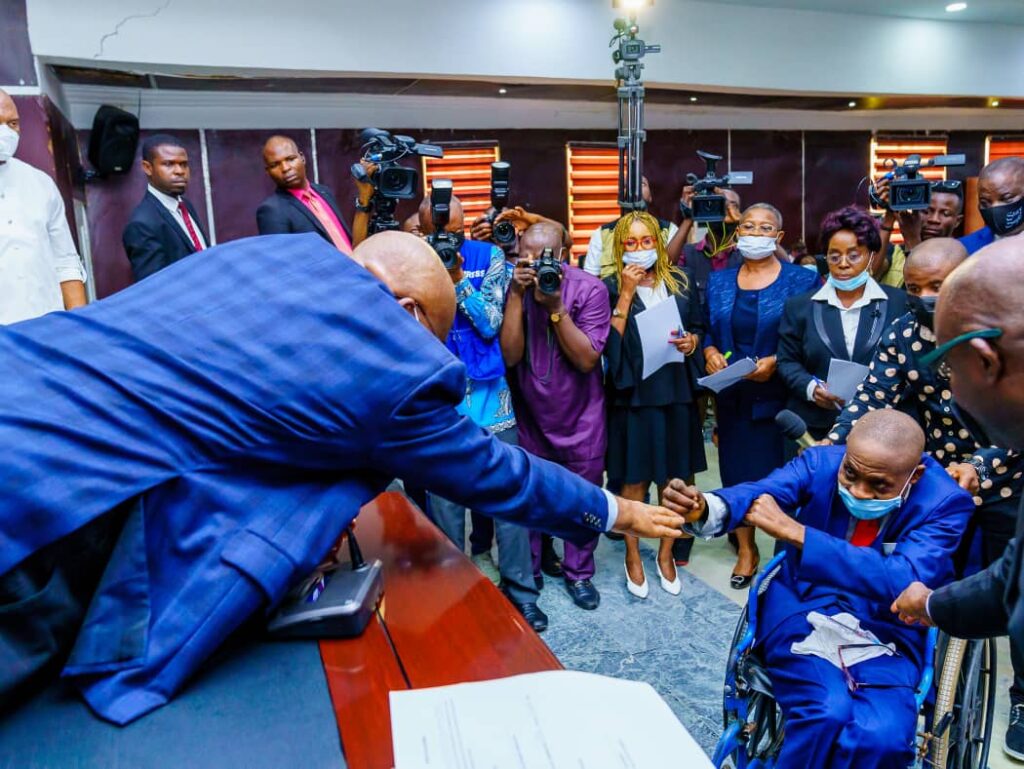 "I have come with a new order, which sees merit competence and diligence as the only criteria for attaining position of leadership. Any of you who play politics with his/her job will be treated as a saboteur, flee from corruption and nepotism for you to earn your career in glory". He said.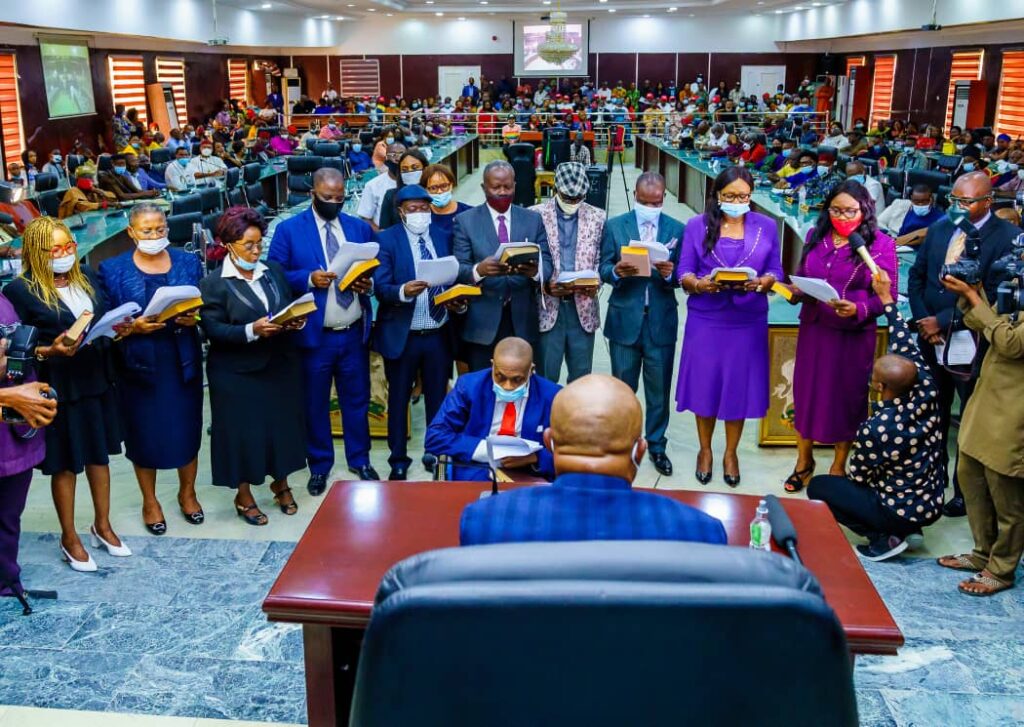 Responding on behalf of her colleagues (Mrs) Ekenze Edith expressed gratitude for the appointment, assured Gov. Uzodimma of their loyalty and diligence in making sure that all policies of the administration are achieved for the development of Imo State.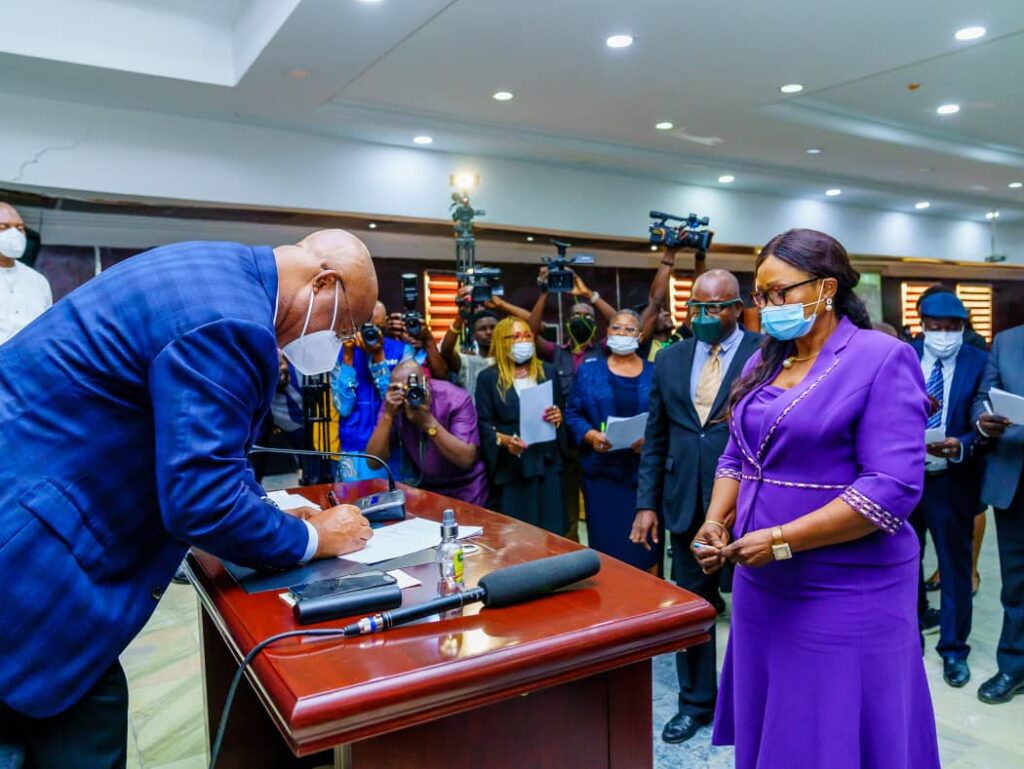 The list of the Newly Sworn-in Permanent Secretaries include:
Ekenze Edith C. (Mrs),
Chux-Okoro Morah
Chidozie (Mrs),
Obiyo Ifeanyi C.
Udeh Reginald Osonwa (Rev),
Akowundu Cletus Ndubuisi,
Dr. Daniel John Ogacheko,
Ogunsanya Bimbola,
Onwuchi Sabina N. (Mrs),
Nwaugo Nnenna Obiageri (Mrs),
Okeoma Godson O. and
Hope Ihuoma Anyiam (Mrs).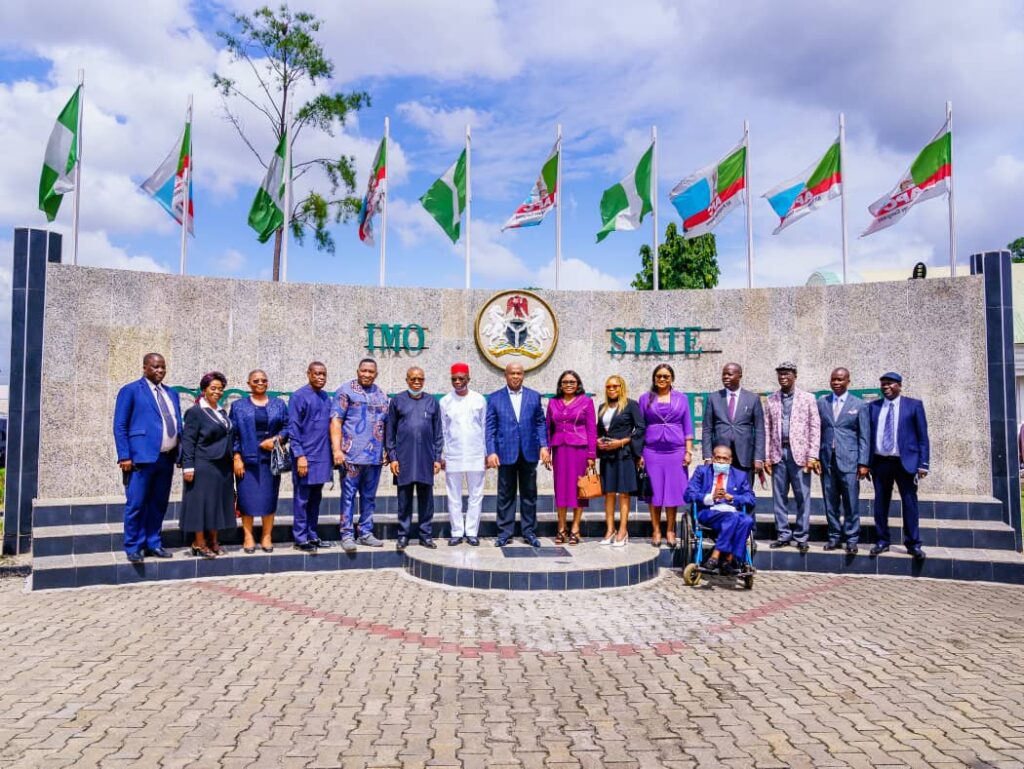 Read Also:
GOVERNOR UZODIMMA'S LOVE FOR THE YOUTHS – A PRODUCT OF HIS VISIONARY LEADERSHIP.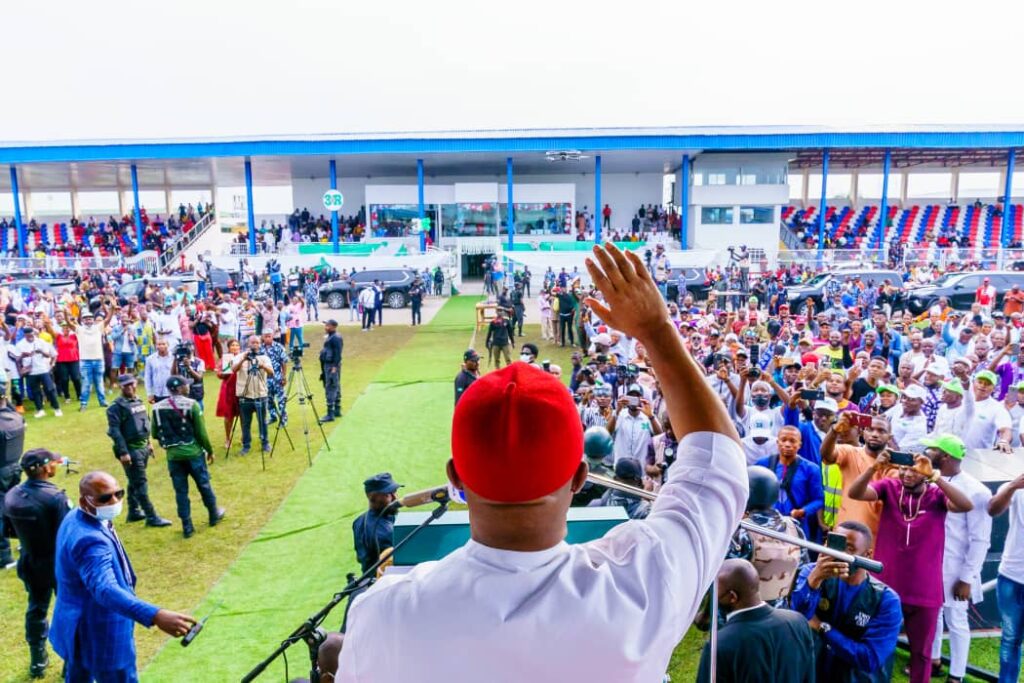 Reminiscing on the recent empowerment program of the Shared Prosperity administration of His Excellency the Distinguished Senator Hope Uzodimma, one would be marveled at his love for the progress of the Youths which are evident in the numerous programs aimed at offering economic independence to the younger generations.
This immeasurable love is no doubt a product of His Excellency's focus and commitment towards building an Imo State of today and tomorrow. A state where economic freedom thrives, progress celebrated and development flourishes. A state that we would be proud of because in the long run, an improved Internally Generated Revenue (IGR) would record high infrastructural development.
By these empowerment,His Excellency has set the State on an economic growth journey because the ripple effects of empowering over 15,000 youths can never be overemphasized especially on Small and Medium-sized Enterprises (SMEs).