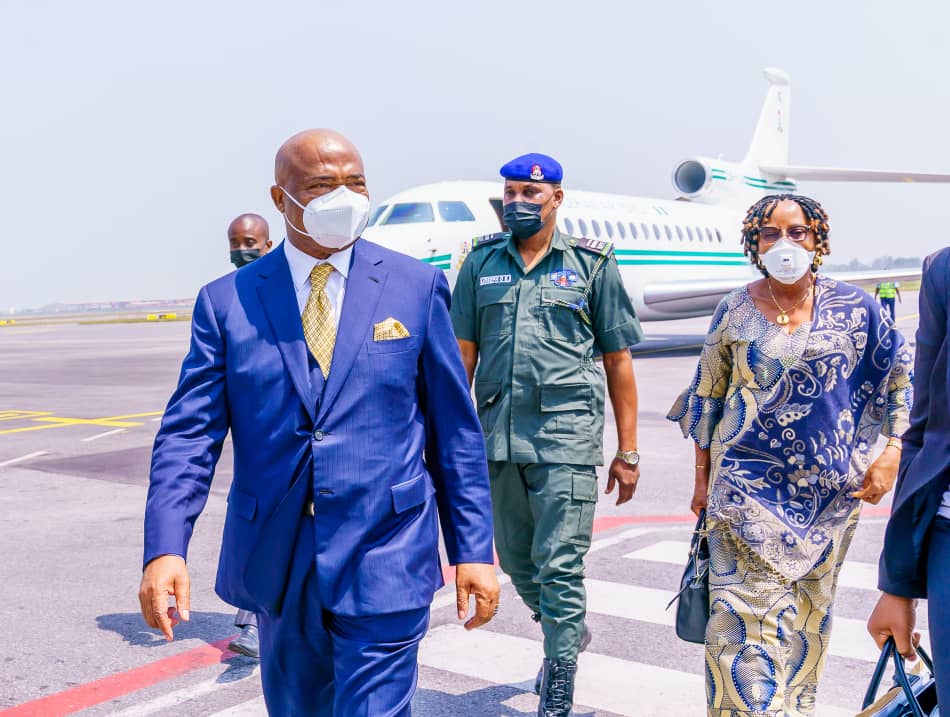 Governor Hope Uzodimma, focal-Governor of the nigeria special agro-industrial processing zones program (SAPZ) arrives Félix-Houphouët-Boigny International Airport, Abidjan cote d' voire, 25th january 2022 for Economic Growth Programme with Nigeria Sovereign Investment Authority –AfDB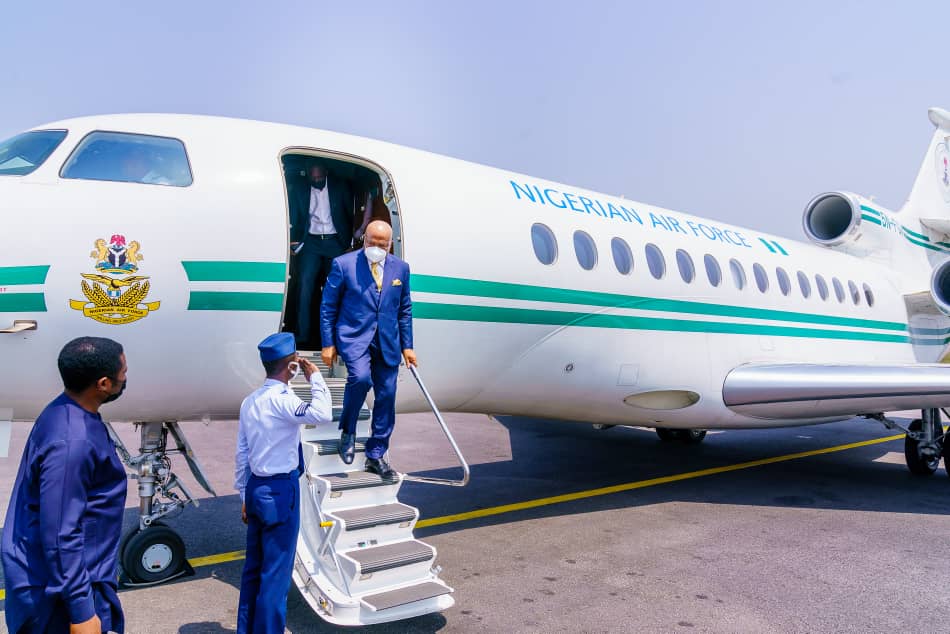 The meeting convened by the African Development Bank (ADB) will have HE. Hope Uzodimma speaking on Imo State's commitment to becoming a major hub for agro-processing and other revolutionary initiatives to making Imo a destination in the Agro-Economic Sector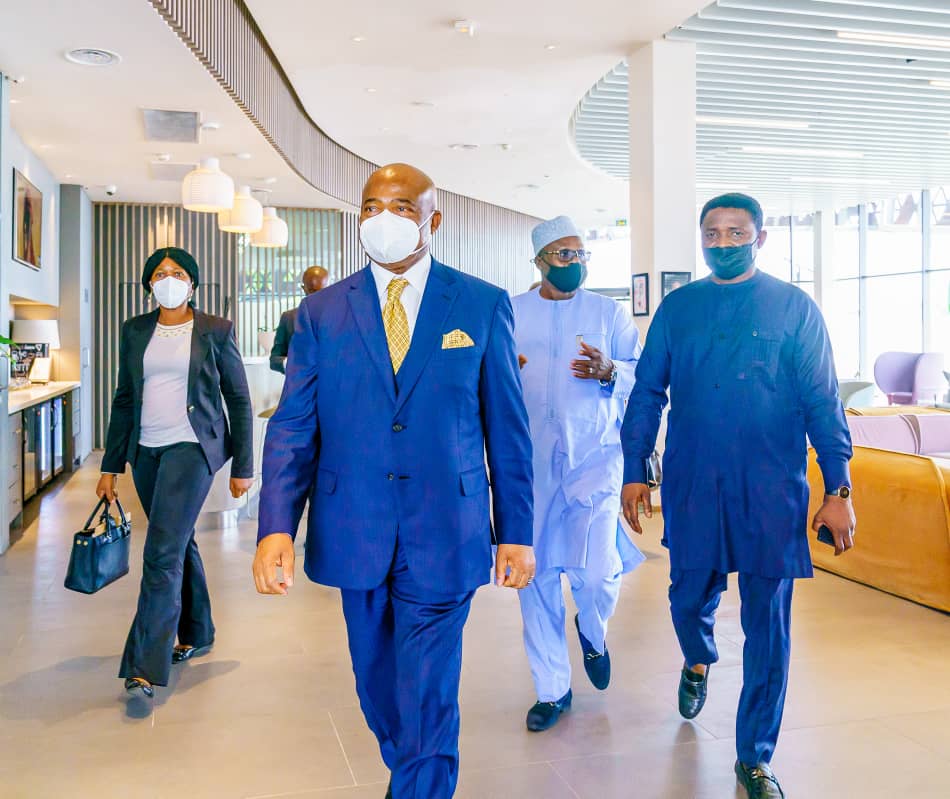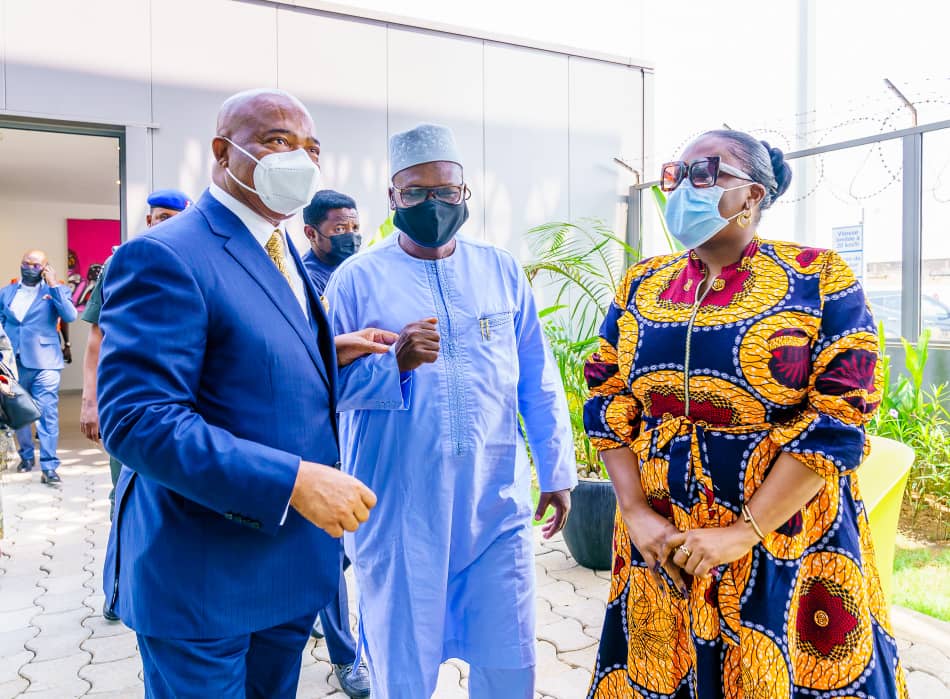 More details, shortly.
Read More:
HOPE UZODIMMA DELIVERING DIVIDENDS OF DEMOCRACY TO IMOLITES.
The essence of leadership is to take the led from where they are to where they ought to be. In short, it is to enable the led make progress and become better. Anything else is story.
This is where His Excellency Senator Hope Uzodimma comes in blazing as a Knight in shinning armour since his emergence 2 years ago as Governor of Imo State.
In less than two years in office Uzodimma has been able to bring governance closer to the people with his people-oriented policies that have affected lives positively.
In 2 years (which should actually be 1 year and 3 months, if the 9 months of global covid lockdown is taken to account) :
Uzodimma recovered 800 properties illegally acquired and converted to personal use by past administration under Rochas Okorocha, and handed it back to their original owners.
Uzodimma recovered Eastern Palm University, now (Ozumba Mbadiwe University) from Okorocha dynasty.
Uzodimma recovered is Royal Palm Estate from Okorocha dynasty.
To ensure that governance gets to the grassroot level, the administration will be conducting Local Council election come March 2022.
For effective workforce, Gov. Uzodimma splashed Christmas largesse on civil servants in the State, including paying them their 13th month salary, something that has never been done for decades.
These and more are some of the ways Uzodimma showed that his administration is restoring good governance in Imo State, and not to embezzle the commonwealth of Imolites.
Without a shadow of doubt, what is certain today in Imo State is that the present 3R mandate of the administration of Governor Hope Uzodimma is rigid in delivering quality and effective leadership that is now helping to grow the economy and the people of Imo State.