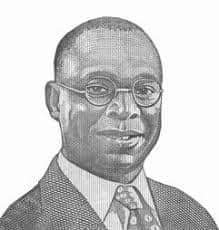 ON THIS DAY, March 15, 1957, Dr Alvan Ikoku, the man whose face is emblazoned on the ₦10 note and his son, Samuel Ikoku, were political rivals.
Samuel famously defeated his father, Alvan, at the March 15, 1957, South Eastern House of Assembly elections.
Dr. Alvan lost to his son, Samuel, with 59 votes. Alvan heavily frowned at it but later gave his son his full support to carry on. They hailed from Arochukwu, present day Abia State.
-Igbo History & Facts