FEDPONEK GAZETTE
21 MARCH, 2022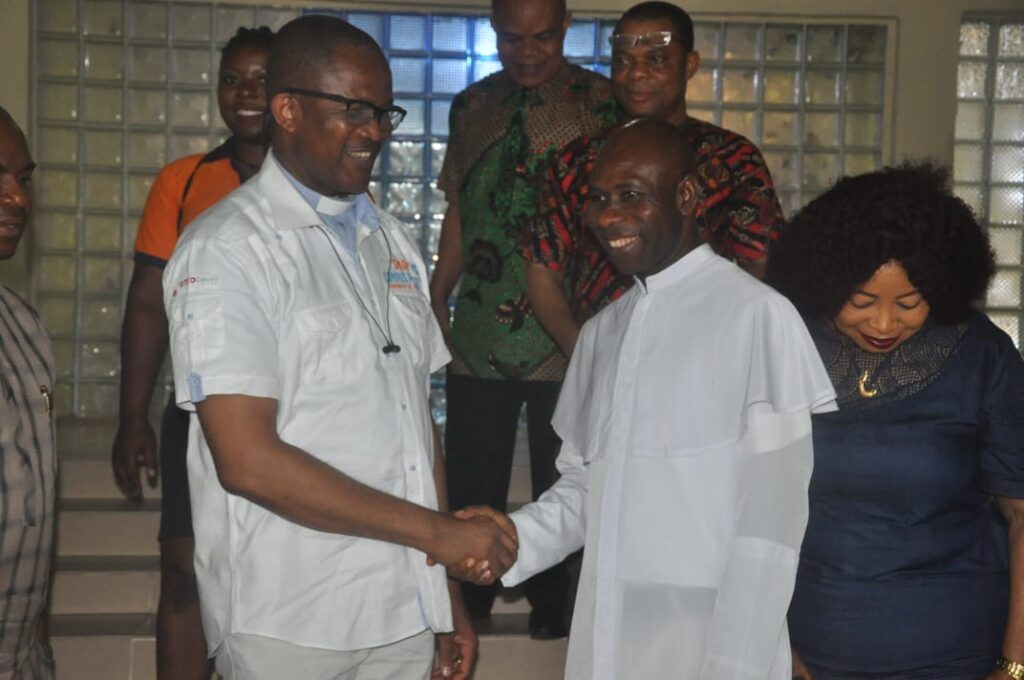 Action Rector of the Federal Polytechnic Nekede, Engr. Dr M.C. Arimanwa, has dropped cheery hints about the construction of a gas power plant that would ensure a round-the-clock power supply to the polytechnic community. The gas plant according to the Rector would "be built on the campus to service all parts of the polytechnic." The option of a gas plant, according to the digital Rector, comes as a credible alternative in view of the skyrocketing prices of diesel and the need to conserve the scarce resources available to the institution.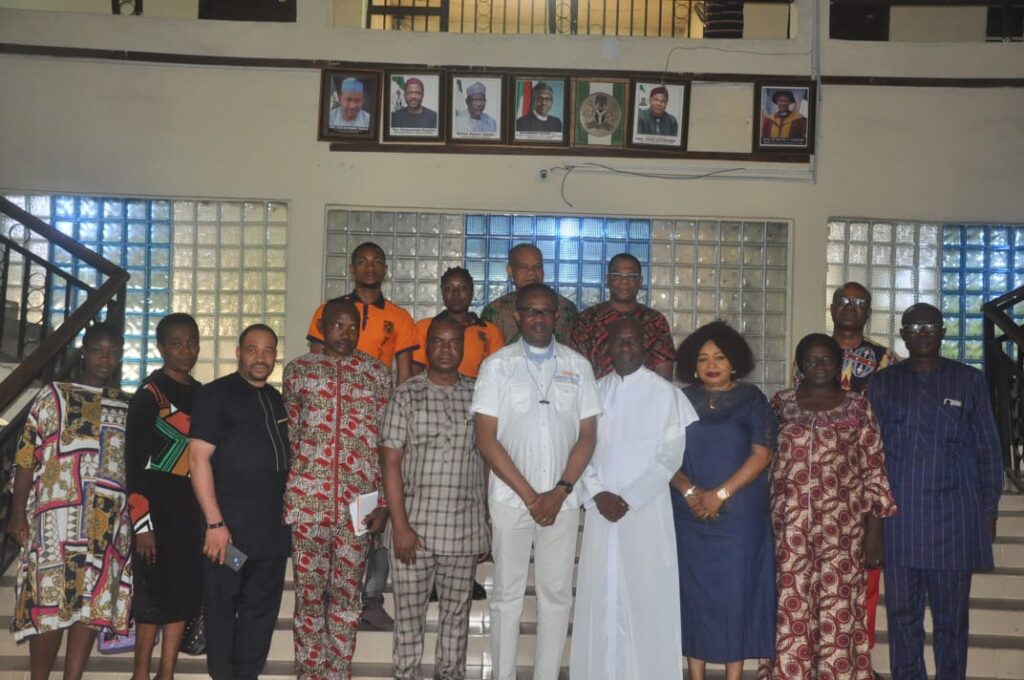 The Rector made this remark while responding to an address presented to him last Friday, when he received the Chaplaincy Council of the All Saints' Catholic Chaplaincy of the Polytechnic who came to introduce its new chaplain, Rev Fr. Jude Kabiri. The latter replaced Rev Fr. K.C.K. Onwumere who had been transferred to another parish. The poly boss also used the occasion to formally welcome the new priest to the polytechnic, promising to work closely with him.
In his speech, the new chaplain, Rev Fr. Jude Kabiri thanked the Rector for the reception given to him and his team. According to him, "I thank the Rector for the conducive atmosphere he provided for the priest that worked before me. I plead that the same conducive atmosphere be extended to me." The Chaplaincy Council was led to the courtesy visit by its chairman, Bldr. Godfrey Ogburie.