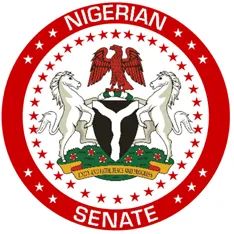 National Assembly, Abuja – The Senate has passed a bill seeking to establish 18 Federal University of Medical Sciences and Biomedical Technology across the six geo-political zones in Nigeria.
The proposal was approved after the submission of a report by the Senate Committee on Health on Tuesday, April 5.
Senator Yahaya Oloriegbe, the chairman of the committee, made this known in a thread of tweets posted on Twitter.
The senator explained that the establishment of the universities in the six zones of the country would address the dearth of admission of students aspiring to study Medicine and Allied Sciences in Nigeria.
Senator Oloriegbe said the bill was referred to the committee for legislative action alongside the bill for an act to establish the Health Education Practitioners Registration Board of Nigeria.
The bill is tagged "A bill for an act to provide for the Establishment of the Federal University of Medical Sciences and Biomedical Technology in six Geo-political zones and related matters connected therewith 2022 (SB. 678)."
-LegitNg