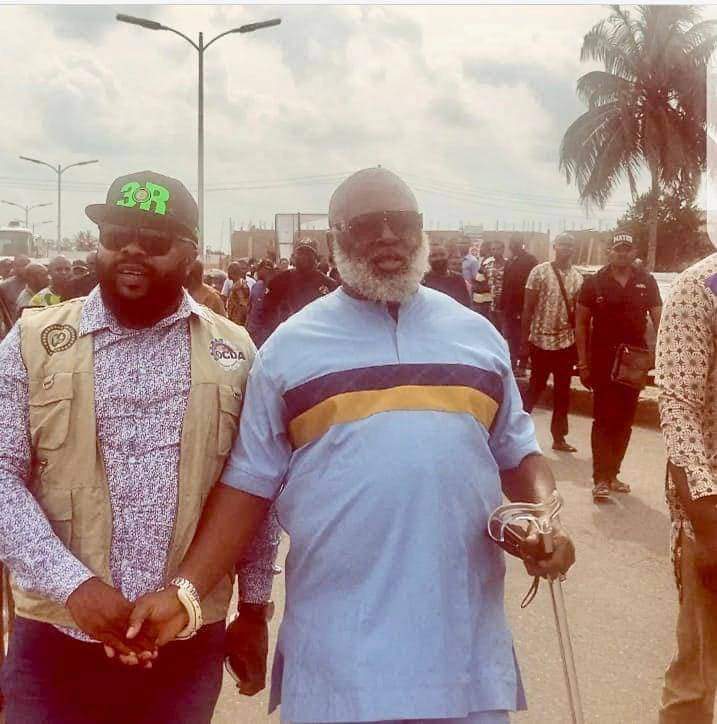 IMO STATE GOVERNMENT THROUGH OCDA PULLS DOWN ILLEGAL STRUCTURES AT IMSU FRONT GATE.
MAINTAINS THAT LEARNING ENVIRONMENT SHOULDN'T BE CONVERTED TO MARKET PLACE.
Following several Stop work warnings and consequent flouting of Government directives by some developers, the Imo State Government through Owerri Capital Development Authority has pulled down an illegal mall being constructed at Imo State University Front gate in Owerri the State Capital.
Supervising the demolition exercise, the Special Adviser/General Manager of Owerri Capital Development Authority Engr Francis Chukwu revealed that the illegal structure runs contrary to the Owerri Capital masterplan, adding that the Masterplan of the State Capital was designed in such a way that Imo State University being a very prominent citadel of learning in the State shouldn't have its environs converted to a market place.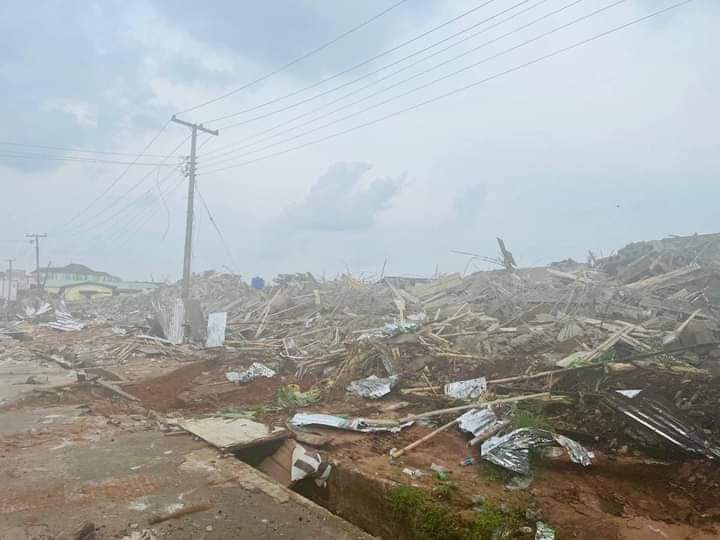 Engr. Chukwu disclosed that the State Government through the Agency served notices accordingly to the developers in order to stop the construction work but all were disregarded to the utter consternation of Government hence the drastic action of pulling down the Structures.
The OCDA helmsman maintained that much as the Shared Prosperity Government of His Excellency Distinguished Senator Hope Uzodimma is operating with clear Human Face, Government will not fold its arms and allow individuals engage in acts that are capable of derailing Government policies and programmes.
The Vice Chancellor of Imo State University Prof. Uchefule Chukwumaeze was pictured with the OCDA GM during the exercise.
It will be recalled that on March 22 this year, the developers of the ongoing building at IMSU front gate were served demolition notice.