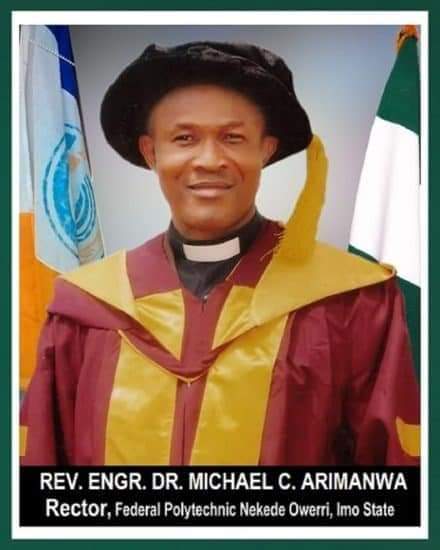 The Rector of the Federal Polytechnic Nekede, Engr. Dr M.C. Arimanwa, has scored yet another developmental goal as the National Board for Technical Education (NBTE) has approved the emergence of five new departments from the Department of Mass Communication. The five new departments are: Film and Multimedia, Broadcasting, Public Relations, Advertising and Print/Journalism.
The successful unbundling of the Mass Communication Department aptly reflects the passionate drive of the smart Rector in expanding the curriculum of the Federal Polytechnic Nekede. Importantly, the Poly supremo deserves encomiums for adequately staffing the department in anticipation of the approval which came a few days ago.
The Rector also thoughtfully expanded infrastructure to accommodate the new departments that have eventually become a reality.It is noteworthy that the administration of Engr. Dr M.C. Arimanwa has begun a new epoch in the Polytechnic, where within three years, two new schools have sprung up and tens of new programmes commenced in the foremost institution.
The implication of this development, observers say, is that the Rector, an 'internally generated administrator', actually came prepared to add immeasurable value to his almamater.
Some pundits further aver that the Rector is committed to implementing his 14-point goal and 72-point target to the letter hence the significant momentum of development in the institution.