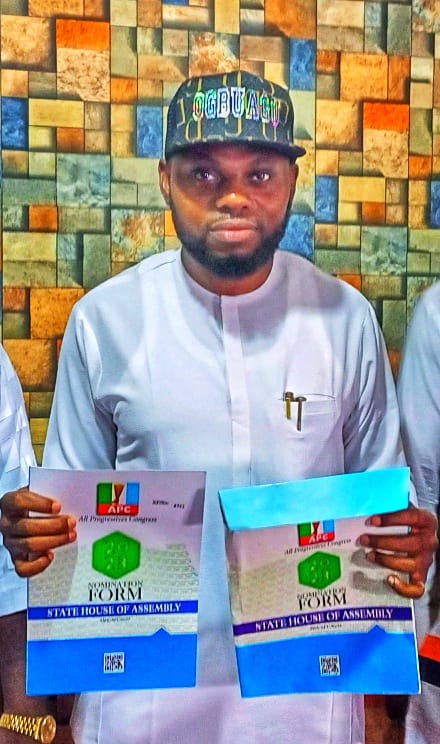 Barr. Franklin Iwunze picked Nomination Forms for Nkwerre State Constituency, Imo State House of Assembly, ahead of 2023 elections and wrote:
At my core, I desire to see People and Communities realize their full potential. This has been my guide in starting and establishing initiatives that tackle challenges in the areas of education, business, job creation and healthcare services through my foundation, Franklin Iwunze Foundation.
In my bid to take this to better heights I have began a journey for the future of our great Nkwerre.
This journey is not about me, it is about the sons and daughters of our beautiful homeland of Nkwerre.
I am confident that with the right representation, our land can nurture the dreams and aspirations of every man, woman, the aged and children.
I believe that the right representation will increase access to resources that improves the quality of life and increase opportunities.
I believe that our communities can only be as great as the efforts we are willing to make. So, I ask for your support as I begin this journey to a Representation that is people centered, a Representation that is bold, a Representation that is courageous. For a greater Nkwerre state constituency