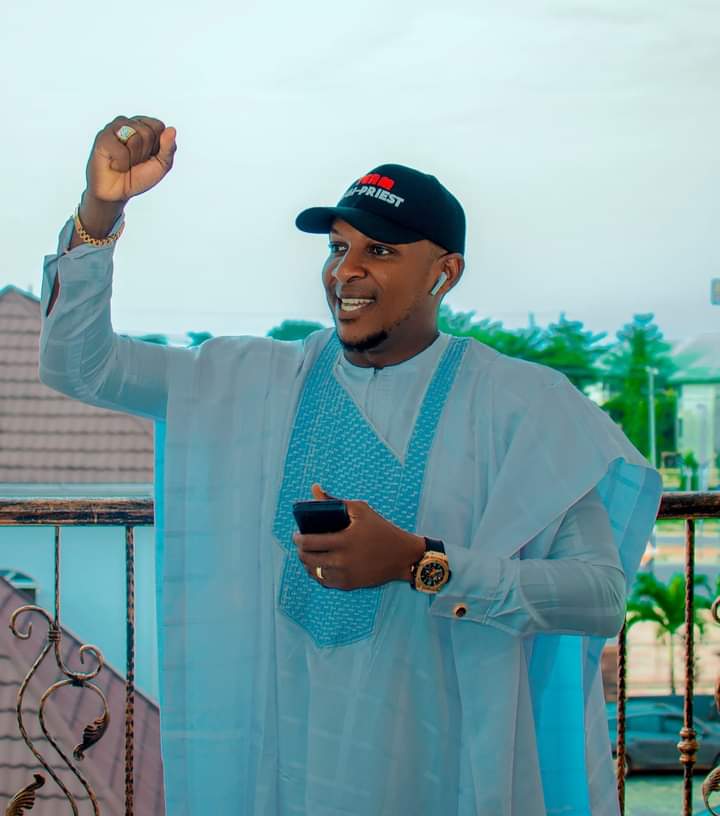 I'm presently heartbroken because everyone can bear witness to the fact that I have paid my Dues in APGA and I came into the election with 10 amazing attributes that can't be matched by anyone in same race, vis à viz; Qualification/Quality, Capacity, Experience, Community Service, Human Capital Development, Youth Oriented, Readiness, Entrepreneurship, Accessibility, and Sacrifice & Contributions to the party.
When I saw the results signed by the Secretary of APGA Screening Committee for Anambra State House of Assembly and available online indicating that, "I was not cleared"; instead of fighting it, I pleaded for calm from my supporters, friends and well wishers especially the good people of Njikoka II State Constituency who were most hurt by that decision, and headed to appeal believing that the appeal panel will have enough reasons to upturn that decision.
In my Appeal To Be Cleared, I stated clearly that:
I am a very loyal and committed party man who has sacrificed almost all I have, in the last 11 years, in supporting our party from the ward level upwards; I have given my all in marketing APGA as a top social media influencer and a member of the past administration in Anambra where I served as an Executive Assistant and later as a Senior Special Assistant to the Governor before becoming the Director-General of Anambra State Digital Entrepreneurship Office till my handover in March 17, 2022.
I have served as a Ward Cordinator of APGA, served as Personal Assistant to Njikoka LG Party Chairman and I led the Social Media team that ensured 21-over-21 flawless victory of the party in the 2017 Gubernatorial Election in Anambra State… At a time, I led the #SouthEastIsAPGA Campaign.
In all these I spent my resources, talent and time to ensure that APGA wins and in two occasions, I was shot by armed groups in an effort to diminish my towering influence in promoting APGA.
I have not known any other political party or worked against APGA but have always burnt everything I own in service to the party, APGA.
In the last Guber election in Anambra State, I spent over N3.5m in convening the APGA Digi-Family which championed the #APGAFirst Campaign to ensure unity of our online players aimed at galvanising maximum support for APGA through the Social Media.
Not clearing me is unjust; thus, I passionately prayed the Appeal Panel to upturn the decision of the Screening Committee and clear me; because loyal and experienced party men like us are needed in the State Assembly to support our dear Governor, Prof Soludo in building a liveable and prosperous Anambra State.
This 6-Point Appeal fell on deaf ears and momentarily, I lost my sense of life; the days that followed became so uneasy for everyone; for me, for you and for all our supporters, even our supposed opponents.
My pain wasn't just for what happened but how it happened:
Not clearing me based on hearsay and clearing many others who have facts and evidences of their transgressions against our Party;
Not giving any reason for not clearing me;
Not showing me any petition or the petitioner to help me explain myself to the Appeal Panel.
I was beaten, shattered and left in the cold to die alone with only rumours flying around on why I was not cleared; some say:
That I betrayed APGA and joined APC
Will it be a rumour if I join APC? Won't it be a National News?… So, I didn't join APC!
That I didn't support Prof Soludo
But I convened the APGA Digi-Family holding meetings, hangouts and campaigns with uniforms and even celebrated the victory of Prof Soludo in APGA Primaries with most Soludo Media team in attendance and Anambra State Speaker as Guest of Honour… So, I contributed hugely as evidenced by pictures and videos online!
That APGA lost my ward in the last Guber Election
APGA has never lost my Ward since I joined the party and I have never lost the 2 Polling Units under me except in the last election where we lost by 4 votes ONLY in one of the booths… So, it's a Lie!
That I traveled to Burundi with Amb Elijah Onyeagba
How does traveling to prospect tourism business at my own expense alongside some of my partners become a crime? Isn't it a privilege that my personal friend is an Ambassador?
That Stanel CEO is my boss
Is it a crime to have a successful young man as a mentor. Is it wrong to learn from Dr Stanley Uzochukwu whose slot got me into the 2nd tenure of Gov Willie Obiano's administration?
While I wept over the first, second and third reasons which are false, I got depressed over numbers 4 and 5 which can never be a reason to deny my people the right to true representation.
Brethren, I felt very bad, deeply hurt and downcast; especially when I discovered that those who masterminded the gangup against me are my fellow young persons, my co-aspirants and a few others I dine and wine with.
So, that "Not Cleared" to contest stand of APGA shocked me, my team and many, especially the good people of Njikoka II State Constituency in Anambra State;
But we can't be weakened by obstacles deliberately placed to deny our people the best; instead we'll be emboldened to make greater impact via better pathways!
Thus, after due consultation with my people, the grassroots, critical Stakeholders as well as my mentors and benefactors, on the way forward;
I have decided to make this decision which I strongly believe to be the best for me, for you, for us and for my people!
I know this decision will make some unhappy and even give a few persons the opportunity to attack me but most importantly, it will give me and my team the opportunity to pursue our life long ambition which is to serve my people.
I'm staying put in APGA, not as a coward but as a fellow whose loyalty can never be questioned… My time in the fastest growing political party in Africa, is not up!
We fought a good fight, we garnered support from far and near, from many very positive beings as well as received attacks, insults and bits of blackmail, from a few negative humans;
We have options to seek for alternative vehicle in running for this election come 2023 but like I have always preached, we must put #APGAFirst in our thoughts, words and actions; and Party is Supreme.
I prefer to believe that the APGA Leadership have another reason not to clear me other than those rumours as stated above, so I submit to Party's Supremacy!
And this statement serves as my first step in seeking for closure in this heartwrenching development.
Once again, I sincerely thank all the persons that stood up for me, the people that stuck their necks out for me, fellows that reachedout to check on me;
Fans, supporters and party men and women who shared in the resulting agony especially the Anambra Social Media family… I love you all!
Super kudos to my crew, the Team Digi-Priest led by Samuel Dan, Henry Chendo and Chisom Mary-Anne Egungwu… I owe you plenty!
…If this my decision annoys you, please forgive!
I was "Not Cleared" to Contest but we won't stop there; we shall continue to do good and hope for the best.
May We All Be Our Brothers' Keepers, At All Times!
I'm still your dearest Digi-Priest,
Engr Ifeanyi ANIAGOH
Ọzọ Ọganiru Abagana na Ụmụ-Owelle.
TeamDigiPriest