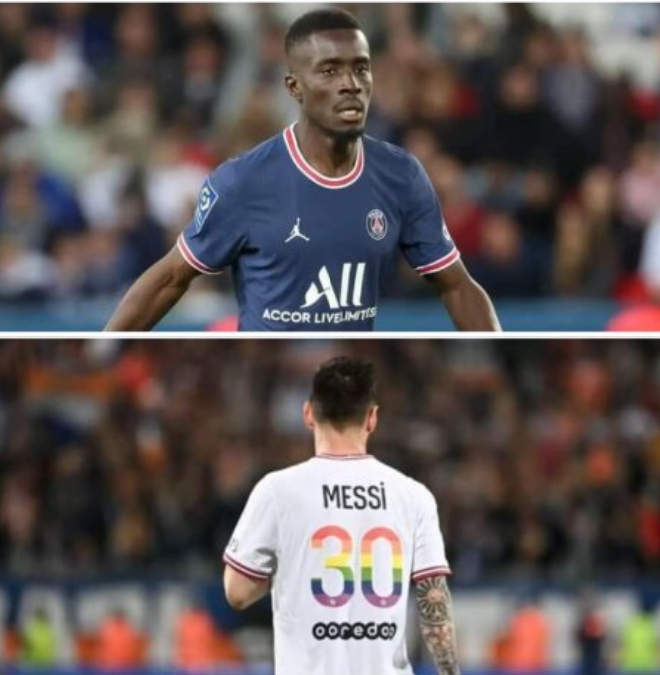 Idrissa Gueye traveled south to Montpellier with his Paris St.-Germain teammates for the team's league game on Saturday but wound up watching it from the stands. Gueye was not injured, his coach said after P.S.G.'s victory: He "had to leave the team for personal reasons."
Those personal reasons, a team source confirmed Monday, were that Gueye had refused to join his teammates in wearing a special jersey featuring rainbow-colored numbers created to highlight discrimination before Tuesday's global events marking the International Day Against Homophobia, Biphobia and Transphobia. The jerseys were part of a coordinated leaguewide effort.
For P.S.G. the issue of support for gay rights and anti-homophobia efforts is a particularly sensitive one. The team is owned by the Qatari state through its sovereign wealth fund, and Qatar itself has come under scrutiny amid concerns from the gay community about their safety when the World Cup takes place in the Gulf country later this year. Homosexuality is against the law in Qatar, as it is in other countries in the Gulf, but World Cup organizers have insisted that all fans would be welcome during the tournament.
Same-sex acts are also illegal in Gueye's native Senegal, where ultraconservative groups have burned rainbow flags during public protests against homosexuality.
P.S.G. has not commented on Gueye beyond the comments made by Pochettino after Sunday's game.
The club's senior officials are currently in Qatar, according to a team representative, and it is unclear what measures, if any, will be taken against Gueye, whose contract with P.S.G. expires at the end of next month.
P.S.G. is by far the biggest team in France and attracts outsize interest, at home and abroad, because of its star-studded roster, which this year produced the club's eighth French championship in the past 10 years. On Saturday at Montpellier, two of its star forwards — Kylian Mbappé and Lionel Messi — both scored goals, helping to highlight the specially commissioned jersey they wore on social media and beyond.