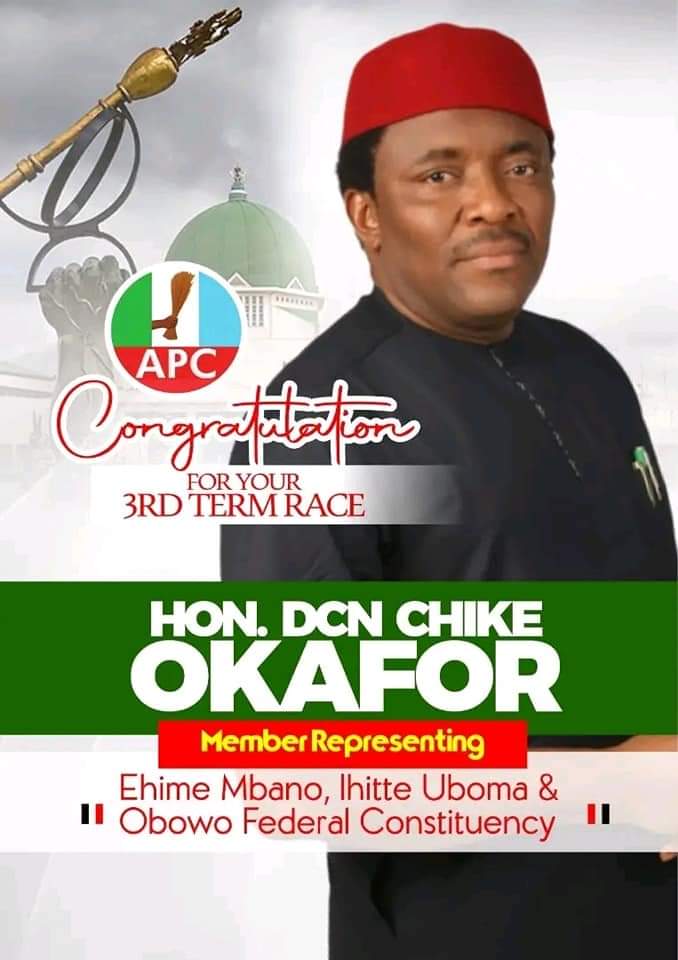 The member representing Ehime-Mbano, Ihitte-Uboma and Obowo Federal Constituency in the House of Representatives, Hon. Deacon Chike Okafor has won the APC Congress ticket for a possible 3rd term in office.
The keenly contested election saw other notable politics square off with the incumbent, in a very beautiful and brotherly contest, which was eventually resolved in a consensus.
Hon. Chike Okafor, being magnanimous in victory urged his supporters to not gloat in celebration, rather, use the opportunity to reach out to other supporters because all hands must be on deck going into the main election.