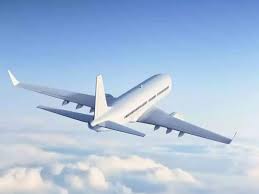 In what seems like a repeat of the Malaysian plane mystery, a plane with people numbering about 22 on board had been reported missing in Nepal on Sunday.
The plane belonging to Tara Airlines plane, was on a 15-minute scheduled flight to the mountain town of Jomsom.
Report says it took off from Pokhara, 200km (124 miles) east of Kathmandu when it lost contact with the airport tower.
Sudarshan Bartaula, spokesman for Tara Air, confirmed the incident to the AFP news agency saying, "A domestic flight bound for Jomsom from Pokhara has lost contact".
According to him, 19 passengers were on board and three other persons were crew members.
Phanindra Mani Pokharel, a spokesperson at the home affairs ministry, said two helicopters have been deployed for a search operation but complained of low visibility.
"The bad weather is likely to hamper the search operation. The visibility is so poor that nothing can be seen," Pokharel said.
According to a source who spoke on condition of anonymity, "Six foreigners were on board the plane, including four Indians and two Germans, a police official", he told Associated Press.