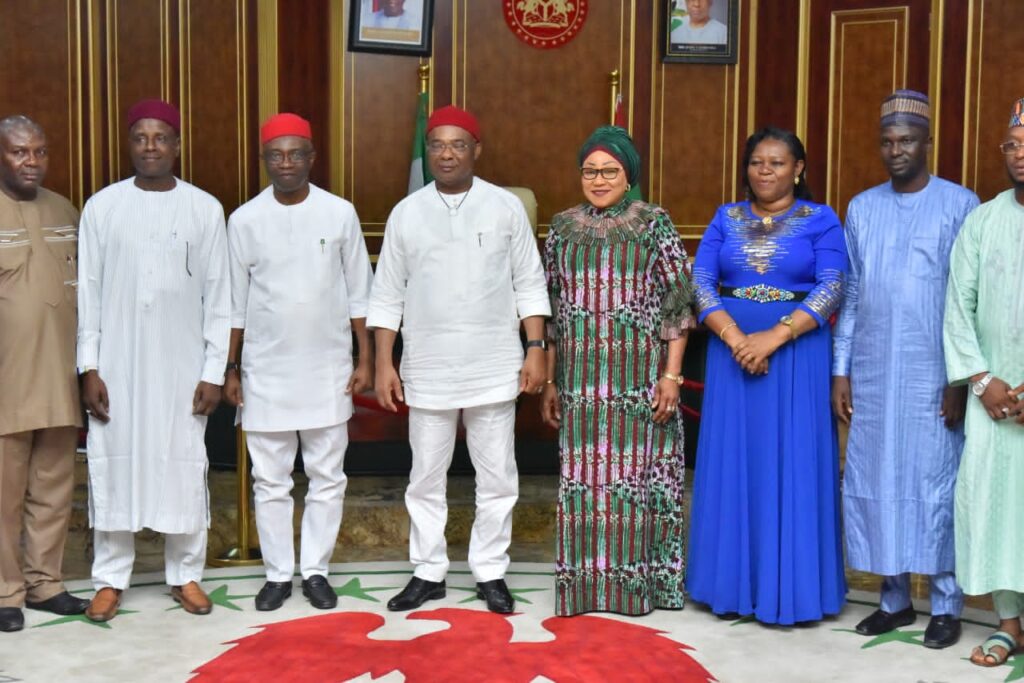 The due process for the upgrade of Alvan Ikoku Federal College of Education Owerri to a Federal University of University is on course. This is evident in the visitation of an Assessment Team set from the Federal Ministry of Education and their agencies to the school and subsequent courtesy call on the Imo State Governor, Sen. Hope Uzodimma, on Friday 14th July 2023.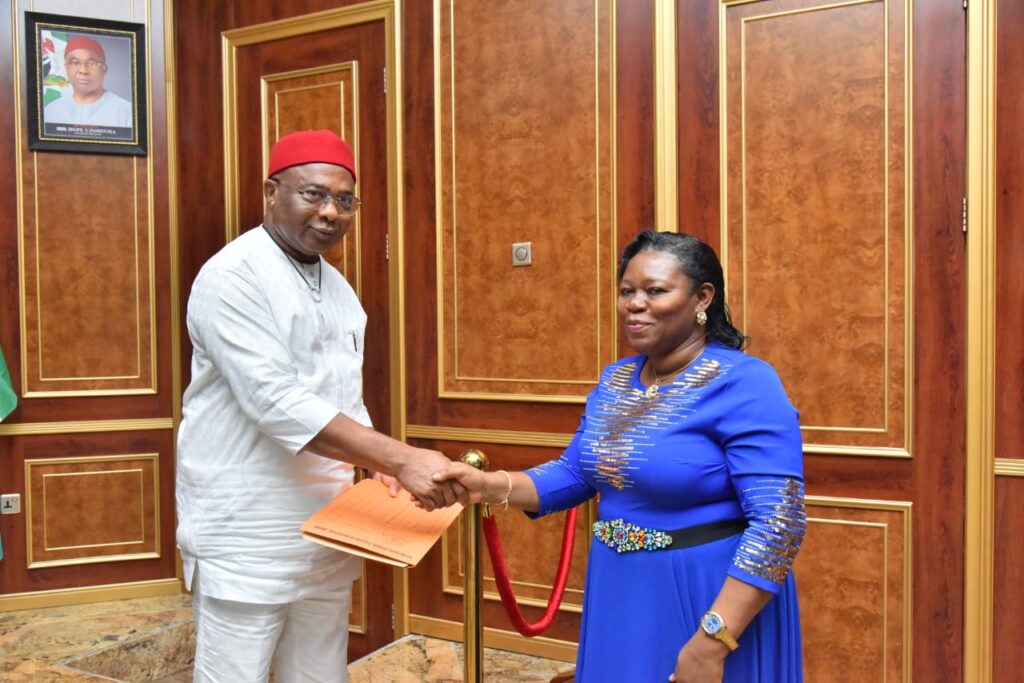 The Assessment Team, from Abuja, were accompanied on the visit to the Governor, by the management of the College, led by Dr. Mrs Ngozi Stella Lemchi, the Provost.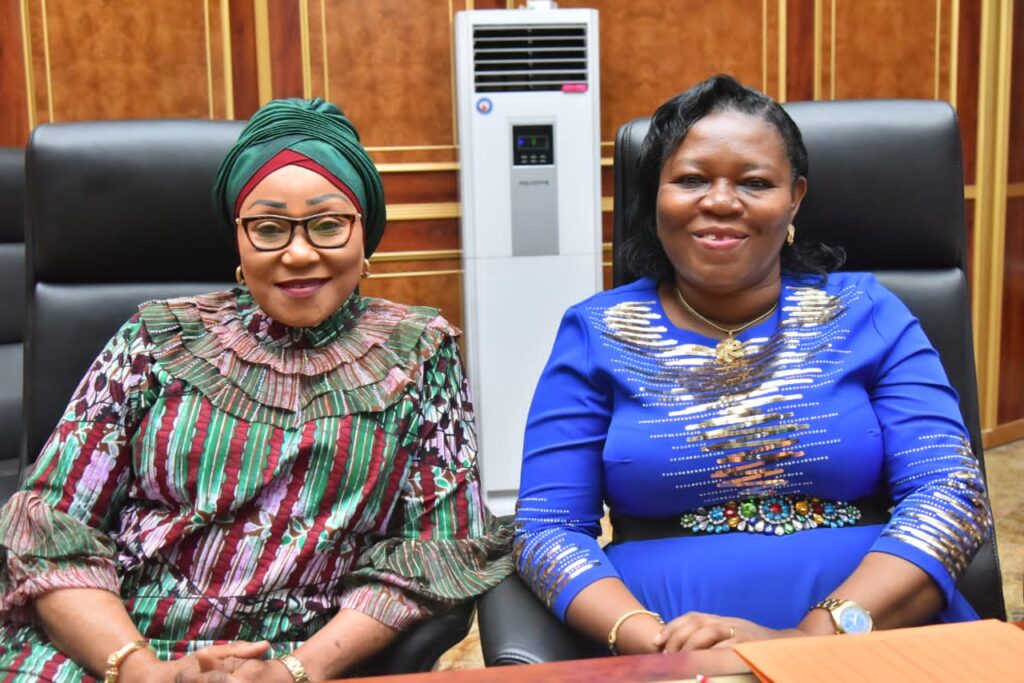 Speaking during the courtesy visit, Gov. Hope Uzodimma assured that "Imo State Government is ready to provide, and will do whatever is expected of us to ensure the smooth transition and implementation of the upgrade of Alvan Ikoku College of Education to a University."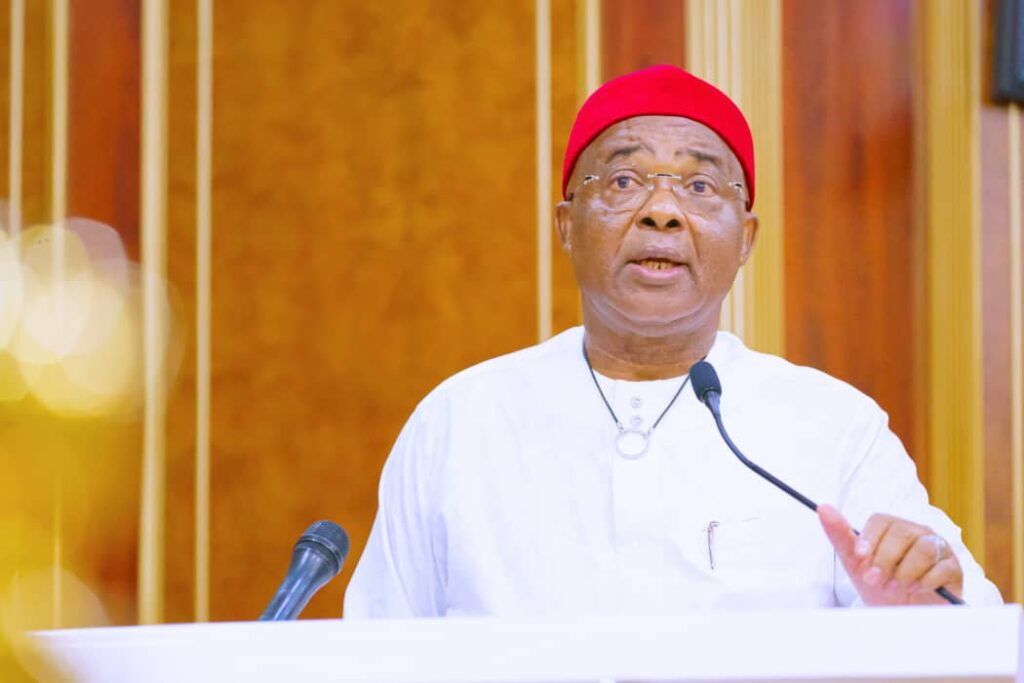 The Assessment Team lead, Dr. Mrs. Uche Uba, a Director in charge of Colleges of Education, in the Ministry, informed the Governor that they are in Alvan to " carry out a comprehensive audit of the facilities on the ground for the upgrade. Both the physical and academic structures, including the curriculum. This is why we came with representatives from National Commission for Colleges of Education (NCCE), Nigerian Universities Commission (NUC) as well as TETFUND and of course representatives from Federal Ministry of Education."
According to her, "We have finished our assignment and thought it wise to inform the Governor about what we came to do before returning to Abuja to submit our report and make recommendations."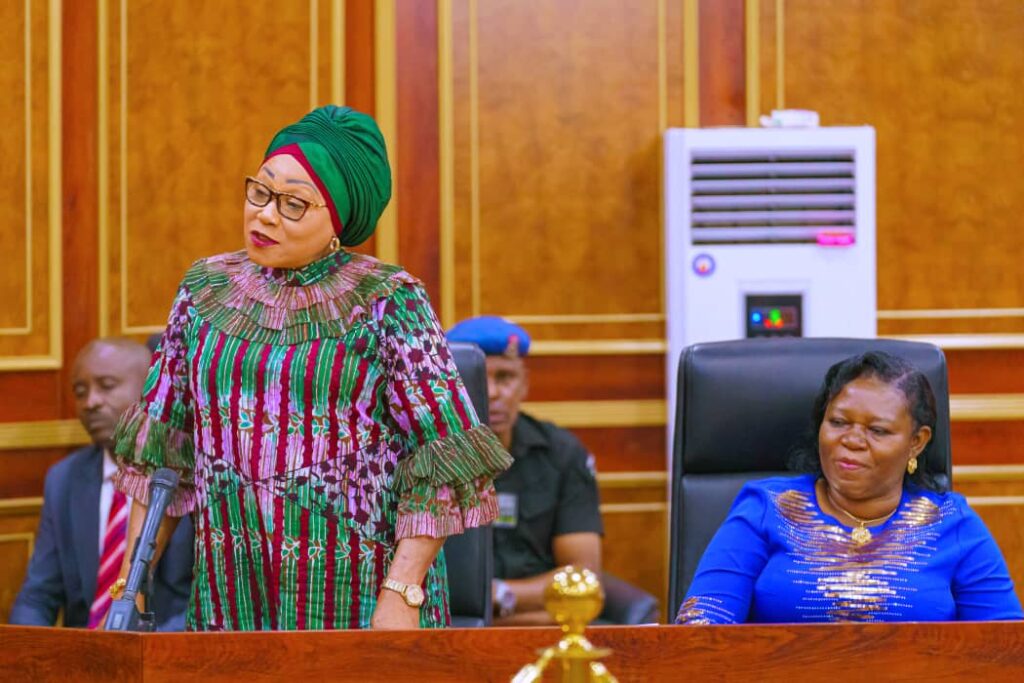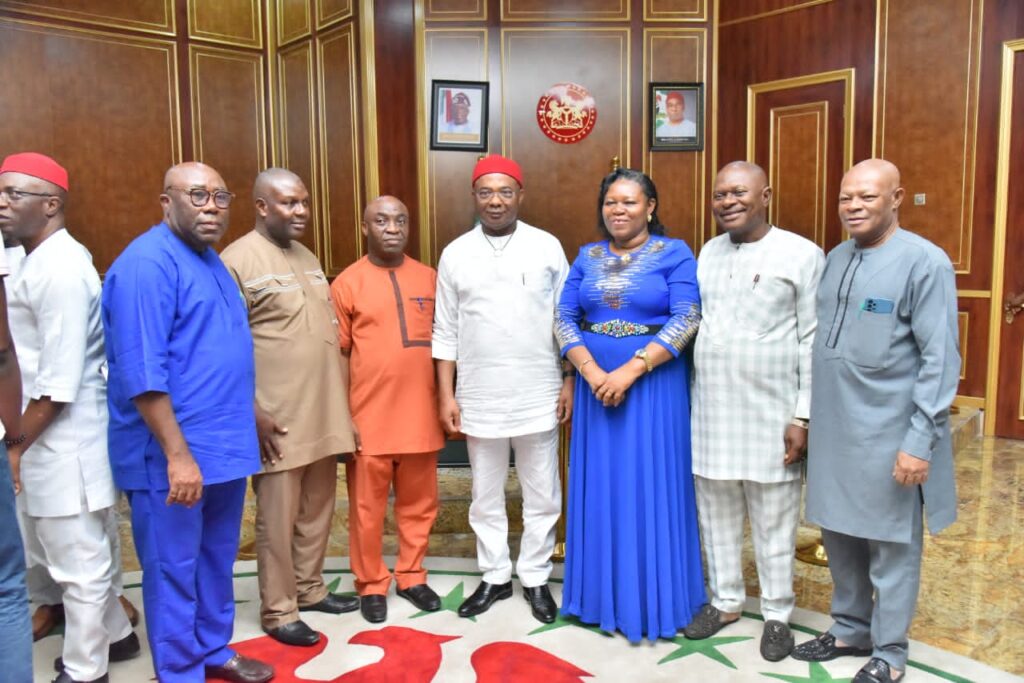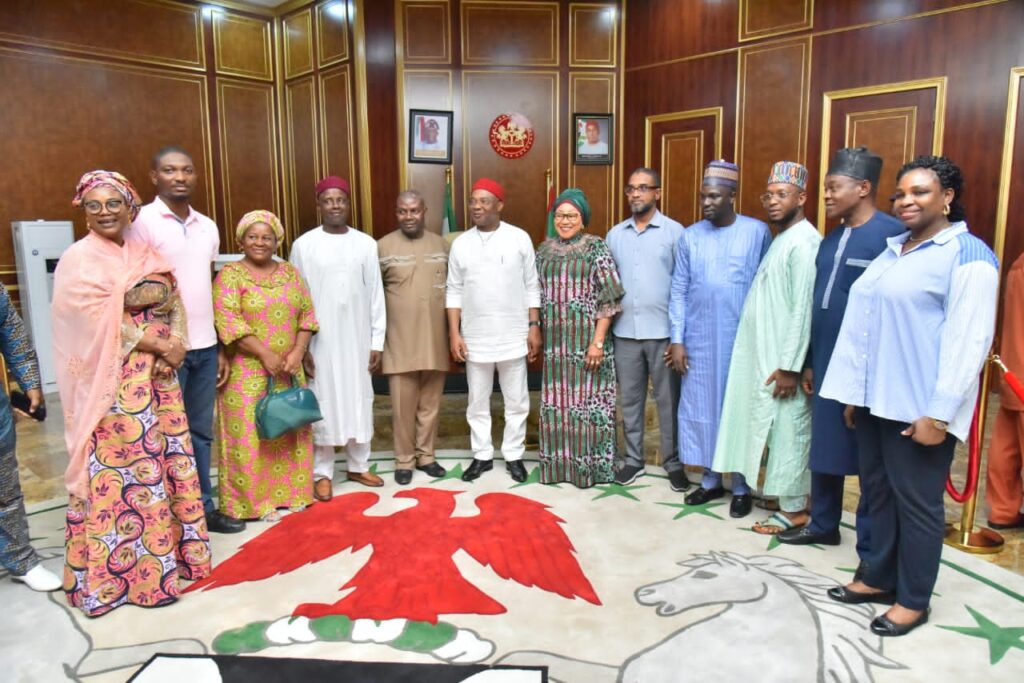 Gov. Hope Uzodimma had earlier informed the team that the news of upgrade greeted Imo people with excitement and they expect that your recommendations will beb consistent with their desires and expectations.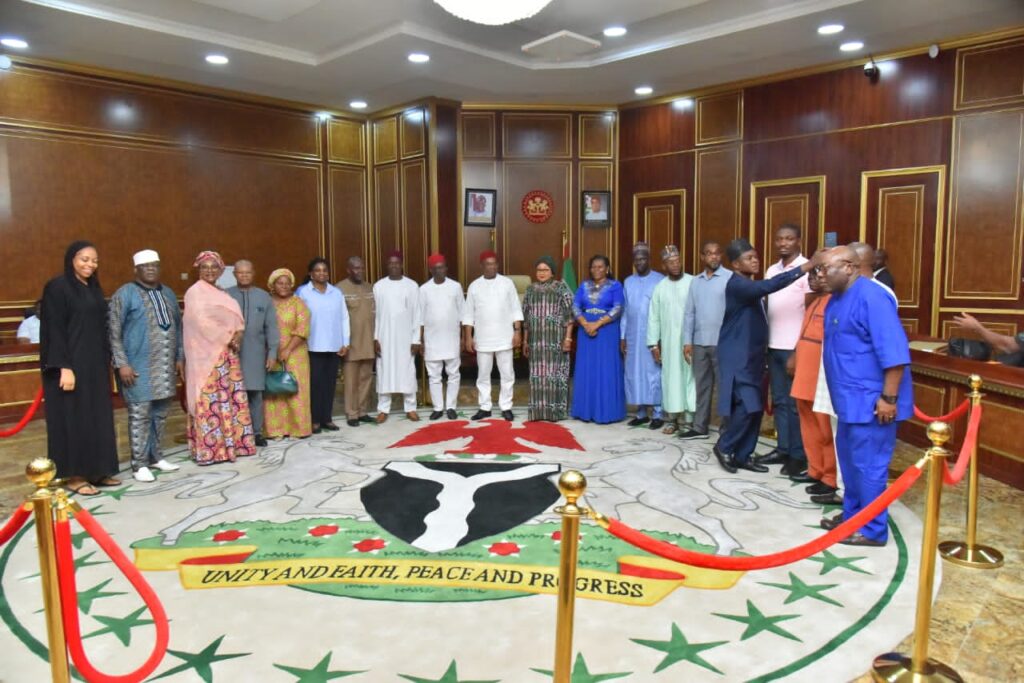 Among those present during the courtesy visit are:
Dr. Mrs Uche Uba Director incharge of colleges, Federal Ministry of Education
Mr. Hajio Haruna (NUC)
Mrs Alli Iyabode (FMoE)
DR. Ayuba Mohammed (NUC)
Engr. Aldo Ibrahim (NCCE)
Engr. Micheal Ezechukwu (TETFUND)
Mrs. Bawa A. (NUC)
Micheal Ezechukwu
Alhaji Abdulkadir Umar (NCCE)
Funke Sule (NUC)
And Secretary of the Assessment Team: Marcus Stephen
Also on the visit are:
Deputy Provost of the College Dr. Ngozi Ebomuche
The Bursar Dr. Nicholas Nkworji
As well as the Registrar Barr. B.F. Anyanwu JP.