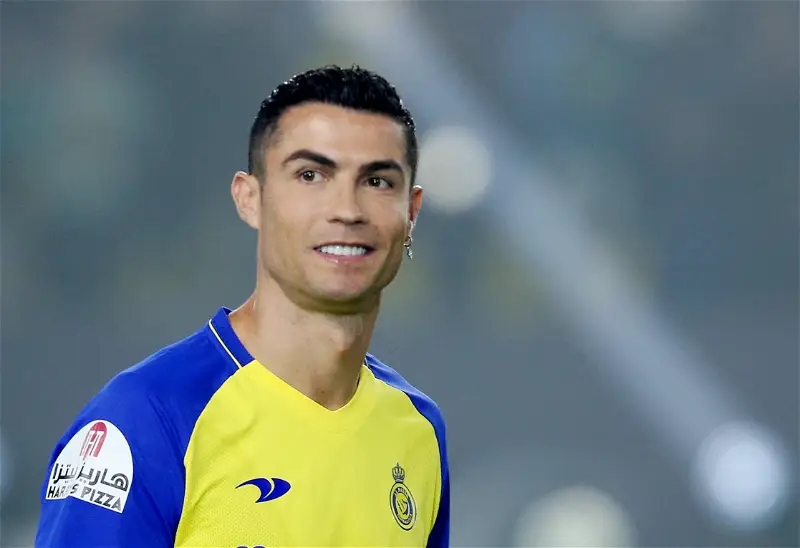 Cristiano Ronaldo bags another Guinness World Records as highest paid athlete
Al-Nassr forward Cristiano Ronaldo has secured for himself another Guinness World Records title for the highest yearly earnings by an athlete in 2023.
This was confirmed in a post on GWR's website on Thursday.
The former Man United star topped Forbes' list of the best-paid athletes in the world for the first time since 2017 (and third time overall).
Ronaldo is expected to have made $136 million (£107.5 M) in the 12 months prior to May 1, 2023 (the date by which most sports seasons end).
Ronaldo takes the title from Messi, who was the highest-paid athlete of 2022 with an estimated $130 million (£103 M).
Ronaldo's record-breaking income is comprised of $46 million (£35 M) in on-field earnings and $90 million (£68.5 M) in off-field earnings.
Following a somewhat underwhelming second spell at Manchester United, Ronaldo departed in January 2023 to Saudi Arabian team Al-Nassr.
He received a bumper contract which nearly doubled his salary to an estimated $75 million (£57 M).
Rounding out the top three highest paid athletes of 2022-23 are two other football/soccer players: Lionel Messi and Kylian Mbappé.
Messi came in second with $130 million, split evenly between $65 million in on-field earnings and $65 million in off-field earnings.
In comparison, Mbappé's on-field earnings of $100 million contribute heavily to his total of $120 million.
LeBron James, in fourth place with $119 million ($44.5 M on-court earnings; $75 M off-court), set a record for the highest annual earnings for a basketball player in 2023, whilst fifth-placed Canelo Alvarez set a record for the highest annual earnings for a boxer in 2023 with $110 million ($100 M in-ring earnings; $10 M outside).