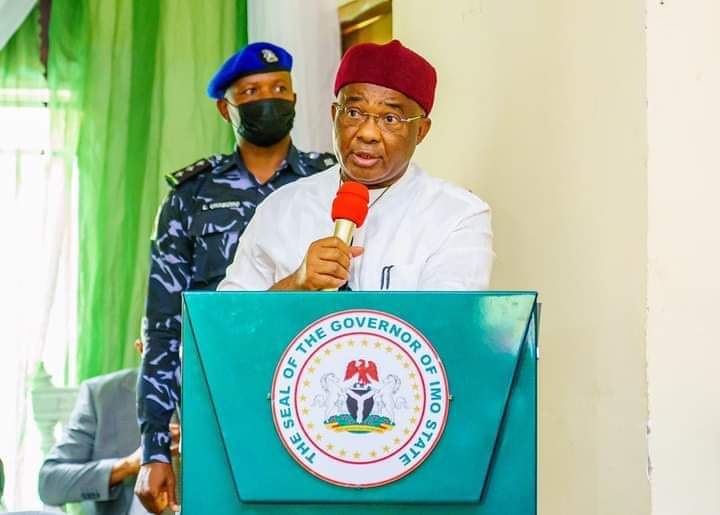 As the country marks the 2021 Democracy Day, it is another time to reminisce on the need to promote national peace and unity amongst the various tribes and religions in the country.
The situation is no different in Imo state as Gov. Hope Uzodimma in his state wide broadcast to commemorate this year's Democracy Day enjoined imolites to always embrace peace as it is a panacea for development in the state.
It is remarkable that this year's Democracy Day is coming at a time the state is faced with several security challenges which goes ahead to threaten the age-long democracy enjoyed by the people. It is imperative that as a people we must learn to tolerate one another and ensure we seek for ways to resolve issues and conflicts amicably.
Today, Imo State has been counted as one of the places with unrest to be due to the heightened security situation which the police announced to have a political undertone. This situation led to the loss of lives, destruction of properties by unknown gunmen and further escalated by scaremongers that resulted to the constant living in fear by Imolites.
To demonstrate his show of concern, the governor has sympathized with the families of those that lost their lives and those whose properties were destroyed as well as a cash compensation of 5million naira each to the families of the security operatives that lost their lives while combating the unknown gunmen in the state.
As a sincere leader who is deeply committed in restoring peace back to the state and in the spirit of democracy, Gov. Hope Uzodimma have declared his willingness and availability for any meaningful dialogue that would bring an end to the violence in Imo State and appealed to all warring parties to sheath their swords and come together rebuild the state and her economy.
Gov. Hope Uzodimma used the occasion to assure imo people of his resolution in providing uncommon leadership and governance to the state while reminding the Imo people that the dualization of the Owerri-Okigwe and Owerri-Orlu roads will continue and be completed in no distant time and reinstated government's function of safeguarding lives and properties and ensure imo people enjoys the dividends of this hard-won democracy.