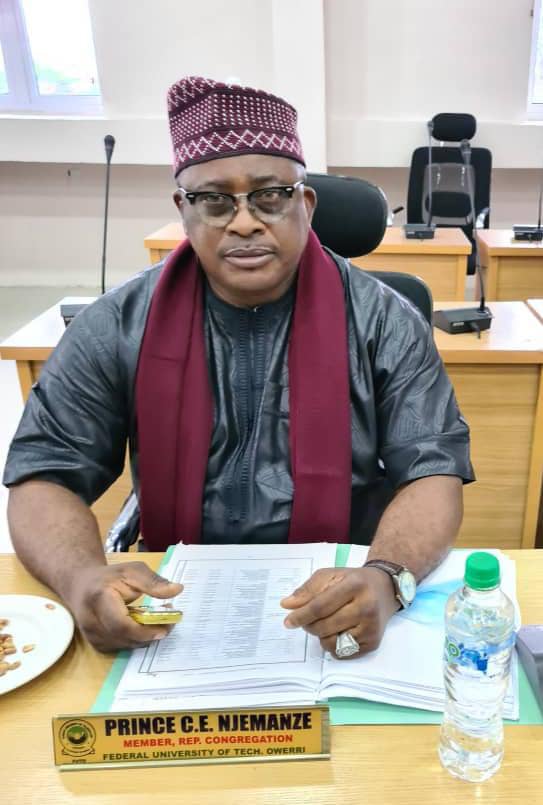 A Deputy Registrar & Coordinator of SERVICOM Unit in the Federal University of Technology, Owerri, Prince Edward Chibuike Njemanze has been appointed Registrar of the University of Agriculture and Environmental Sciences, Imo State by Gov. Hope Uzodinma.
Prince Njemanze was the preferred candidate after undergoing a rigorous interview process by Deloitte and Touche and recommended to the Governor.
Edward Chibuike Njemanze is a multi-disciplinary and multi-talented professional with wide experience spanning the public and private sectors and was until his appointment a Deputy Registrar and member of the 11th University Governing council of the Federal University of Technology, FUTO, Owerri.
He has garnered over 20 years of professional experience in university/general administration, Public administration, Public Relations, Education and ICT. His versatility got him the attention of the Imo State Government with an appointment as Personal Assistant to the Military Administrator on Special Duties, other private concerns prior to joining FUTO.
Edward Njemanze holds a Bachelor of Arts degree in English and Literary Studies,a Postgraduate Diploma in International Studies both obtained from Imo State University, Owerri. He has a a Masters in Business Administration (Management Technology) and has also received professional trainings in diverse areas of administration.
He is a fellow and member of several professional bodies and associations including, Institute of Corporate Administrators, ICAD Association of Nigerian University Professional Administrators, ANUPA, Institute of Strategic Management, Nigeria, ISMN etc. He is married to Barr Mrs. Belynda Njemanze and is married blessed with 3 children.