An advocacy group, Citizens Quest for Truth Initiative has lashed out on protesters on the East West road, on Monday 26th of July, 2021, accusing them of causing inconvenience for road users while acting on ignorance.
In a release signed by the National President, Obiaruko Christie Ndukwe and the National Publicity Secretary, Francis Ndimkoha, the group called on Niger Delta leaders to liaise with the Ministry of Niger Delta Affairs towards the timely completion of the East West road, rather allow youths to resort to protests, which is prone to hijack.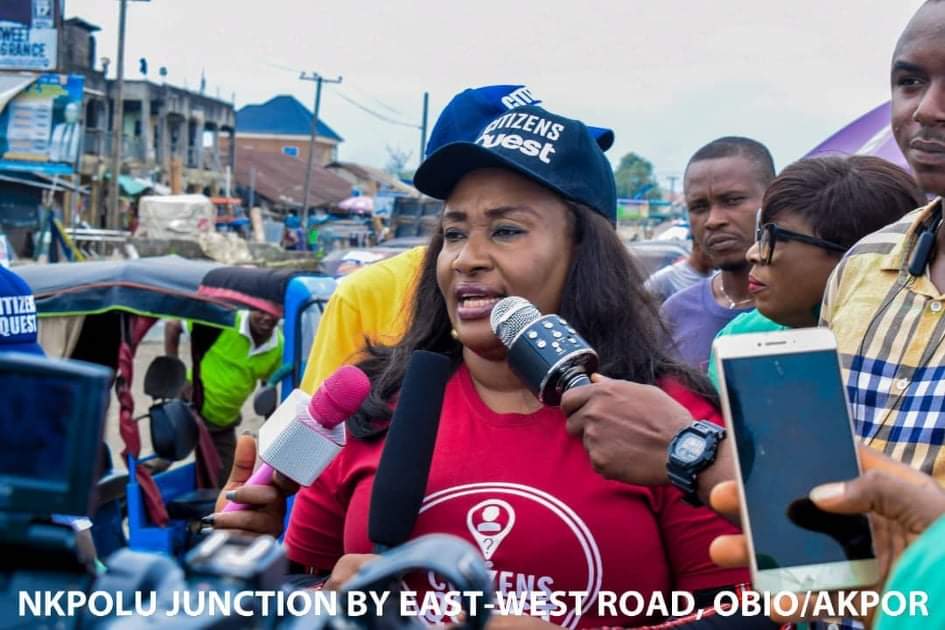 Here's the full press release:
Citizens Quest
Re: Protest On The East -West Highway By Youths
The Citizens Quest For Truth Initiative, an accountability advocacy Non Governmental Organization has received with dismay the news of protest, on the East West road, by some people masquerading as Niger Delta youths, and causing inconveniences to commuters on that ever busy road.
It is important, as a group, that we remind Niger Deltans the history of the East-West road, which was flagged -off in 2006, by the Obasanjo Administration, as a flagship project of the Ministry of Niger Delta Affairs (MNDA), but has seen remained uncompleted till date.
Under the President Buhari Administration, the project was moved to the Presidential Infrastructure Development Fund (PIDF), with approved funds surprisingly warehoused by the Uche Orji led Nigeria Sovereign Investment Authority (NSIA) for about 4 years.
The Citizens Quest For Truth Initiative was in the forefront of the advocacy for the release of the funds meant for that project and the transfer of that project back to the Ministry of Niger Delta Affairs. President Buhari's approval of the return of the project to the Ministry also facilitated the release of the N19.7 Billion for the payment of historical debts owed the contractors, to enable them return to site.
It is sad that youths can, on the strength of misinformation, take to the street, in protest.
While we are saddened at the slow pace of work, so far, we believe that protest, which may eventually be hijacked for the criminal or political purposes is never the way to go.
We urge Niger Delta leaders to call the youths to order, while more creative approaches should be employed to liaise with the Ministry, for a fruitful discussion, towards the completion of section 1 to 4 of that road, as planned.
Francis Ndimkoha, National Publicity Secreatary
Obiaruko Ndukwe, National President.