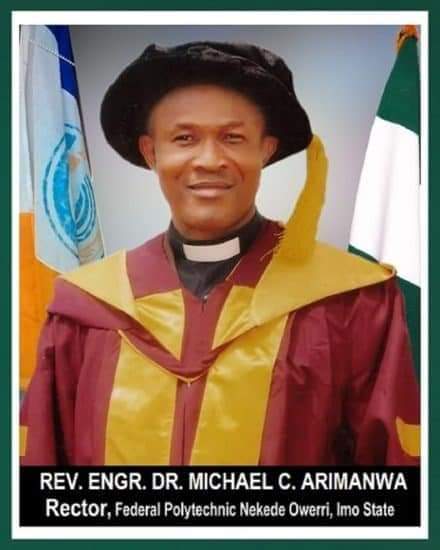 The Rector, Federal Polytechnic Nekede, Engr. Dr. Michael Chidiebere Arimanwa (FNSE), has, since assumption of office, redefined leadership and taken Corporate Social Responsibility to the next level.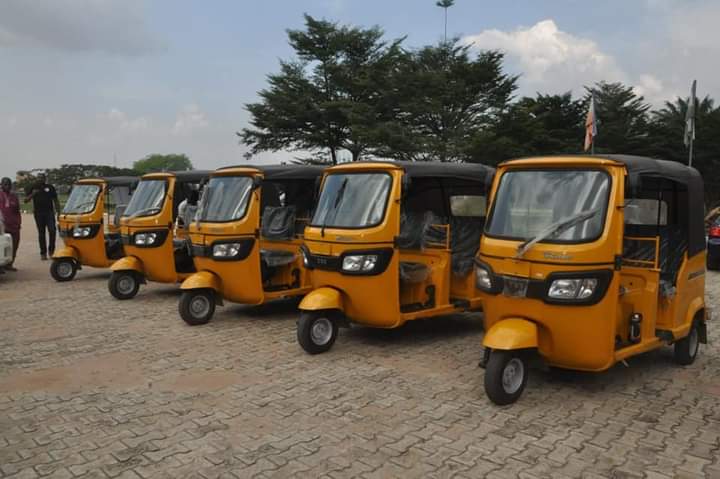 According to Frank Crane "Responsibility is the thing people dread most of all. Yet it is the one thing in the world that develops us, gives us manhood or womanhood fiber."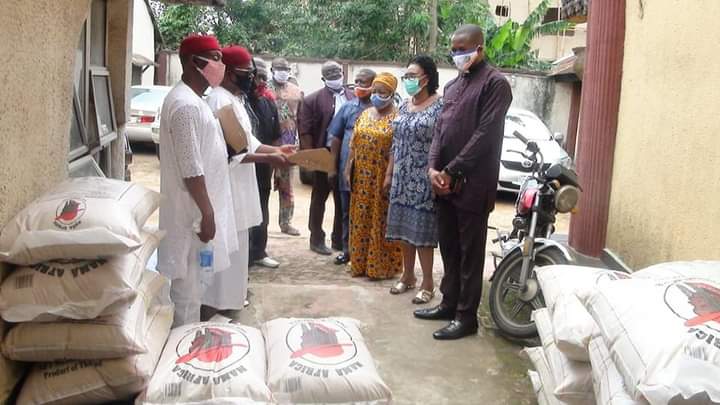 Engr. Arimanwa in his humility and as a servant of God that he is, thinks more about others, than himself. He knows that the better off you are, the more responsibility you have for helping others.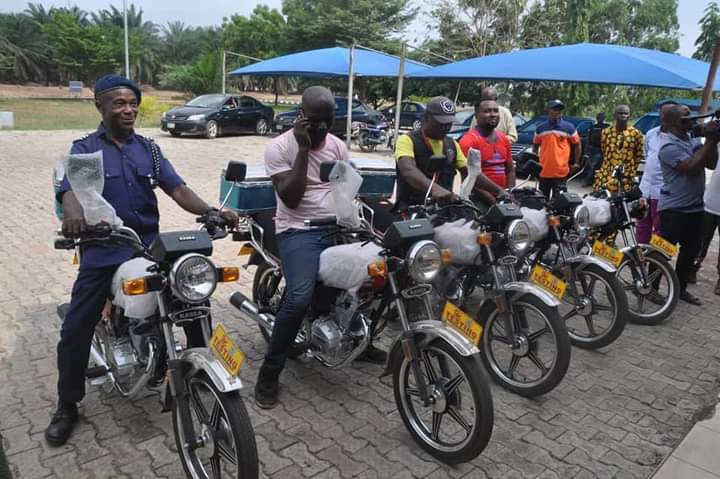 Even though Engr. Arimanwa knows that Corporate Social Responsibility should never be coerced, but a voluntary decision that the visionary leadership of every organization must make on its own, he still goes out of his way to make it a critical part of his administration.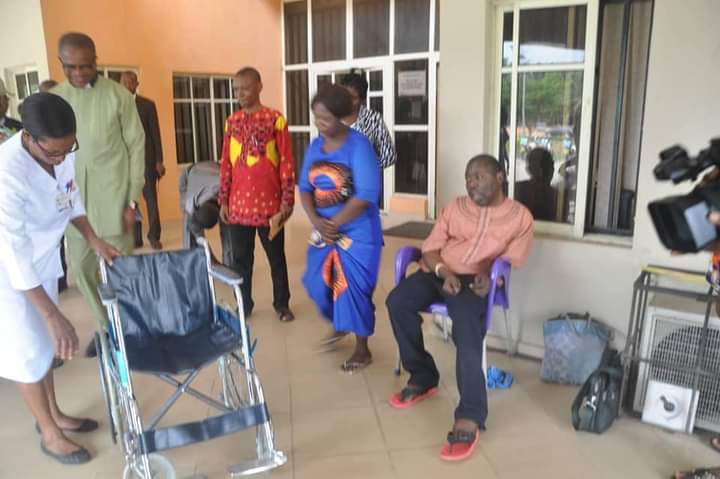 As part of his administration's Community and Corporate Social Responsibility, the Rector, in conjunction with Council of the Institution, donated several brand new motorcycles to host Community Vigilante Heads. This is aimed at easing the challenges posed by lack of mobility during security emergencies.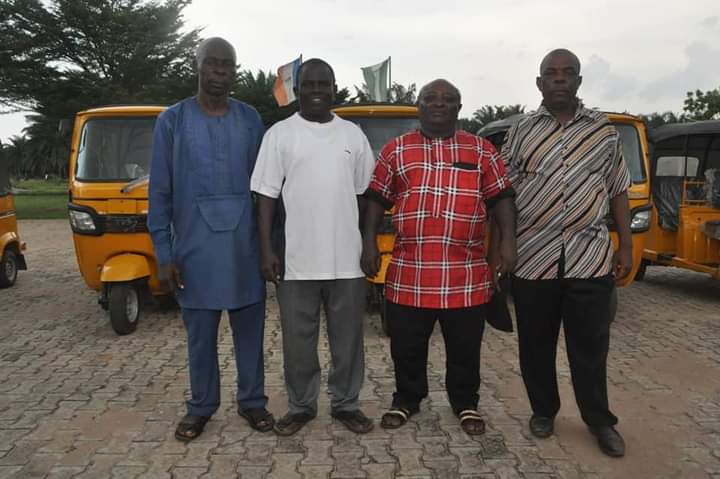 Together with the Polytechnic Covid-19 Responses Team, the Institution was the first to design and fabricate manual, semi automated and automated hand washing devices and donated same to Imo State Government, while some were placed at strategic locations outside the institution.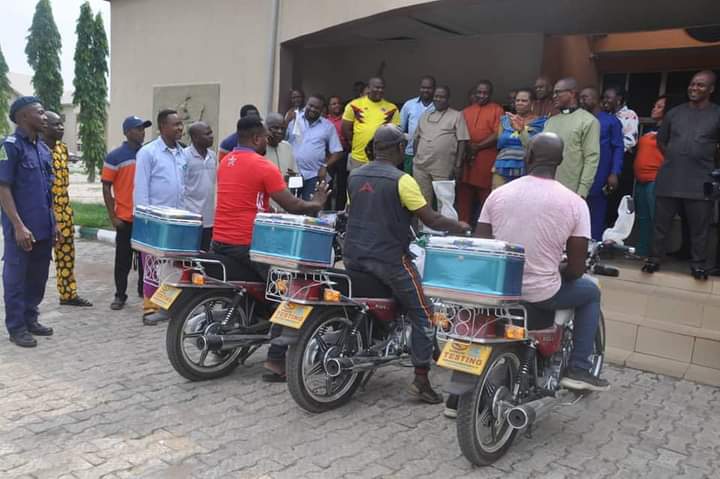 Hand washes and sanitizers were produced by the Institution and distributed to visitors, state government and host communuties. The Nigeria Police, Nekede and Ihiagwa Division also received hand sanitizers and brand new computer (all in one desktop), as a way to encourage their efforts to rid the society of crimes.
Engr. Arimanwa led Management distributed Covid-19 palliatives including food items to host communuties through their traditional leaders, which went a long way to cushion the effect of the lockdown in 2020, to families within the communities.
We are responsible for the world in which we find ourselves, if only because we are the only sentient force which can change it, according to James Baldwin. Engr. Arimanwa, eager to touch lives, donated wheel chairs to some retired staff of the Institution, who are bedridden.
Man's greatness does not lie in his power of thoughts alone, but also in the ability to put those thoughts into action. Winston Churchill captured it well when he observed that the price of greatness is responsibility.
Engr. Dr. Michael Chidiebere Arimanwa (FNSE), is a leader with concious effort to stand with the people, just like Charles de Montesquieu summed up, "To become truly great, one has to stand with people, not above them."
Media Team,
Federal Polytechnic, Nekede.