Hon. Chike Okafor Flags-off 5th Edition of Free Surgical Outreach
…Says focus is on Surgery cases because of his existing Free Health Insurance programme
The member representing Ehime-Mbano, Ihitte-Uboma and Obowo Federal constituency in the Federal House of Representatives, Hon. Deacon Chike Okafor will on Thursday, 25th November 2021, flag off the 5th edition of his annual Health empowerment programme, for the good people of Okigwe South Federal constituency.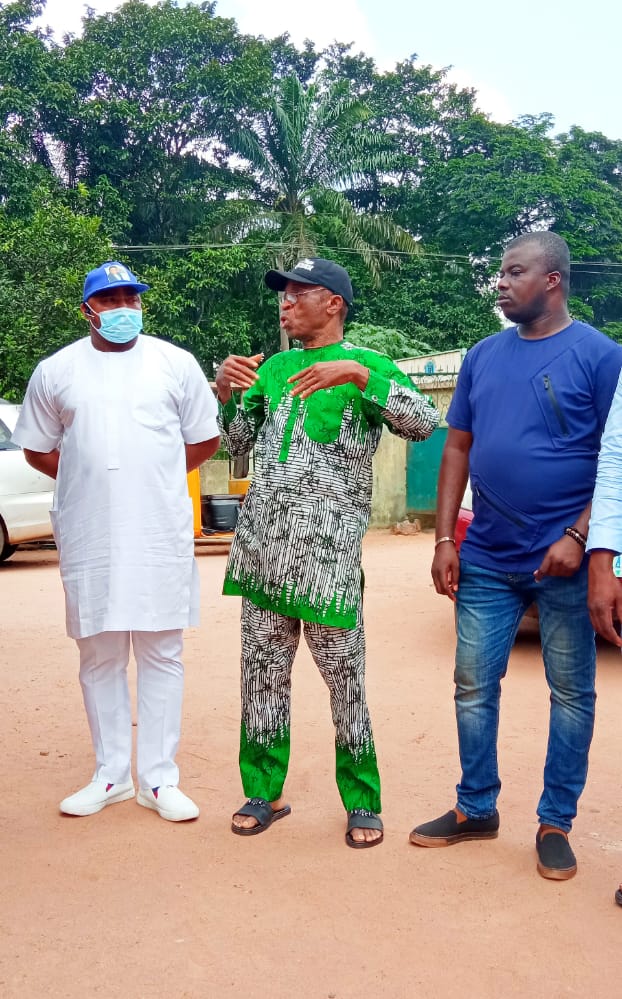 Hon. Chike Okafor, a two-term member of the Federal House of Representatives has in the past 6 years, changed the face of medical outreaches in Imo State through his top-notch Medical outreach, with a team of notable medical chiefs and consultants from reputable hospitals across the state.
The previous editions of Hon. Deacon Chike Okafor free medical outreach has seen thousands of successful surgeries being carried out on constituents identified during the outreach and they are all living testimonies to this genuine health intervention undertaken by a man committed to serving God through his people.
This 5th edition has more focus on surgery cases because since the first quarter of 2020, Hon. Deacon Chike Okafor commenced free enrolment of the people of Ehime-Mbano, Ihitte-Uboma and Obowo LGAs into the National Health Insurance Scheme (NHIS) programme of the Federal Government which takes care of basic health challenges. The programme was flagged-off by the Imo State Governor, Sen. Hope Uzodimma, alongside the Deputy Governor, Prof. Placid Njoku and witnessed by over 10 Federal House of Reps members, from across the country, who are members of the House Committee on Healthcare Services.
So far, over 10,000 constituents have been enrolled across the Federal constituency and are enjoying the free Health Insurance programme. That fact necessitated that this year's health empowerment de-emphasizes "Free medical" and focuses on "free surgery" which is not covered by the existing National Health Insurance Programme which he attracted.
The programme which is run from Thursday 25th to Sunday 28th November 2021 will run simultaneously in 9 National Health Insurance Scheme (NHIS) accredited hospitals, in the 3 Local Government Areas of the constituency, and is open to all Okigwe South people, irrespective of political or religious affiliation.
The approved venues are as follows:
Obowo LGA:
Ngo Maternal Referral centre, Alike
Ejikem Memorial Community Hospital, Umulogho
MacLaurence Group Hospitals
Ihitte-Uboma LGA:
Etiti Medical Centre
Our Saviour Hospital, Amainyi
Emmanuel Missionary Hospital.
Ehime-Mbano LGA:
Euna Hospital, Umuezeala
Hope Infirmary
St. Vincent de Paul