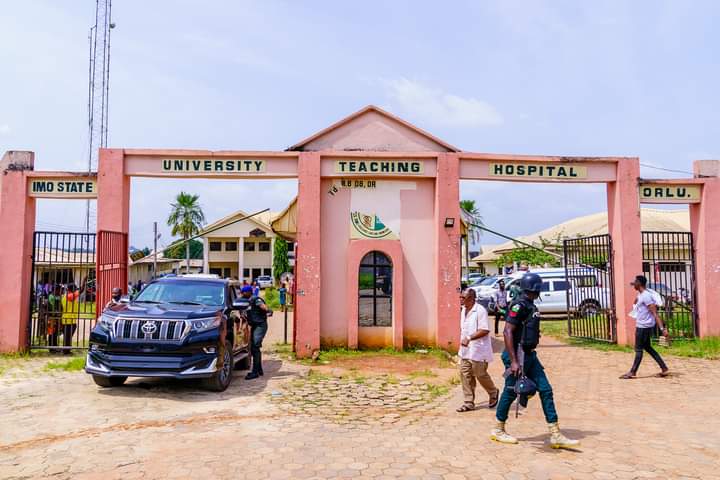 The Governor took to his Social Media handles on Facebook and Instagram and wrote: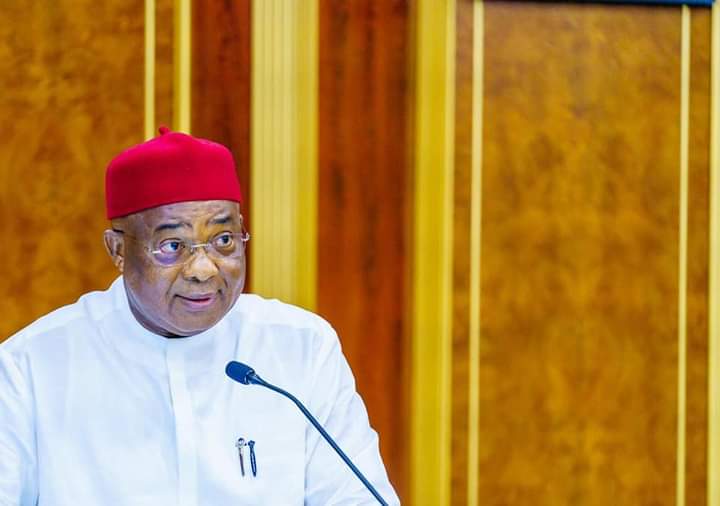 As a Government, we are committed to restoring the accreditation of the Imo State University Teaching Hospital, Orlu (IMSUTH) which was lost several years back.
Furthermore, we will do our best to provide the needed facilities that will enable the Teaching Hospital to be of service to the graduating students and carter for the health needs of the people of Imo State.
I made these assurances when I addressed newsmen after visiting and inspecting facilities at the IMSUTH, Imo Foundation and Ochiedike Medical and Dialysis Centre in Owerri.
At IMSUTH, we inspected the Maternity, Prenatal, Gynecology, Neurology Wards. Other sections inspected, include Dialysis Unit, Female and Male Surgical Wards, Male Medical and Female medical Wards, Male Orthopedic, Intensive Care Unit, Pediatrics Surgical, Children Pediatrics, Main Theatre and Consultants Clinic.
I noted that government is critically looking at the challenges in the Health and Education sectors of the State and that it has become necessary that the Imo State University Medical School which had lost its accreditation be helped to recover same.
Our visit to the institution was partly to identify the needs and requirements for accreditation with a view to addressing them, particularly to ensure that the Medical School gets back its accreditation by the National Universities Commission (NUC).
It is regrettable that the loss of accreditation has affected the graduation of the students for years.
Also, in the process of automating the salary payroll of the workers in the University, it was discovered that most of the Medical Doctors who are rendering clinical (consultancy) services in IMSUTH are also lecturers of Imo State University. The implication was that they were collecting double salaries as lecturers and Medical Doctors.
For the economy of the State, it is not only unhealthy for Imo State government of today and if allowed to stand, in the future, when they retire from service, they will be receiving pensions as both Medical doctors and University lecturers.
It is in the process of harmonizing the above that there arose a disagreement which should be considered as a temporary setback because at the end of the day, all will come to a round table to agree on the right things.
However, I appeal to the Medical Doctors rendering skeletal services at IMSUTH to continue with what they are doing.
I assure that soon, the Government will embark on rapid upgrade of the facilities to enable the students graduate and at the same time, procure adequate medical services for the people of Imo State.
Going forward, the government will engage the Medical Doctors, Principal Officers of the College and other stakeholders in an interaction that will benefit both government, the workers and to a large extent, be to the greater benefit of Imo people.
We were received on arrival by the IMSUTH Director, Nursing Services, Chief Boniface Agwunobi accompanied by the Imo State Commissioner for Health, Dr. (Mrs.) Damaris Osunkwo.