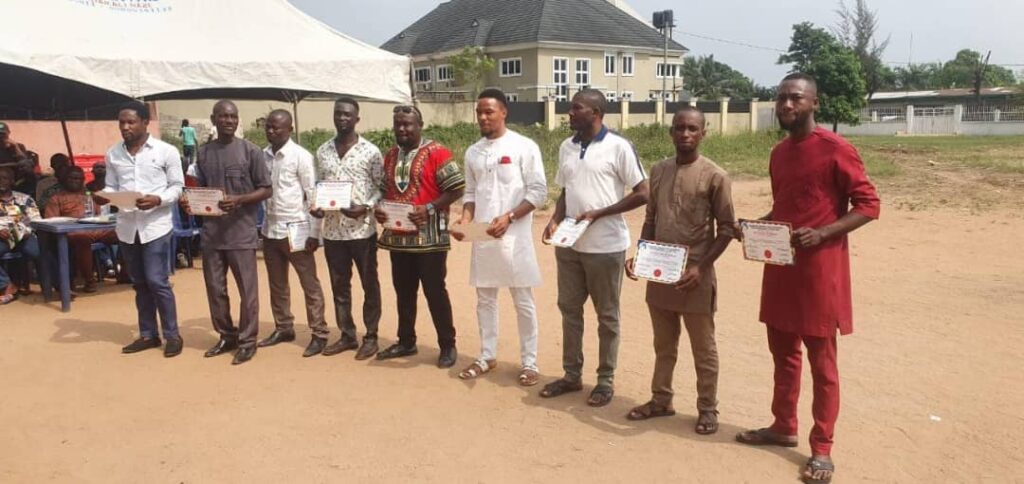 Joseph Odoekwu
The stage has taken a new swipe in Umuakali Naze as the Umuanyahu Youth Association (UYA) officially inaugurated her newly elected executive led by Amb. Chinonso Anoruo on Saturday January 15, 2022 at the Alaoma field in Umuakali, Naze of Owerri North L.GA in Imo State.
Amb. Chinonso who would spear-head the activities of the youth for a new tenure after serving in an interim capacity pledged that his leadership would address basic issues affecting youth development in Umuanyahu.
He further enjoined the elders, who were all present at the occasion not to abandon them, but be willing to play their needed advisory role at the nick of time.
Also, the Imo State government presence was not missing as the Special Senior Assistant (SSA) on Public Enlightenment Hon. Stanford Arinze Nwokedi was physically present to add credence to the event.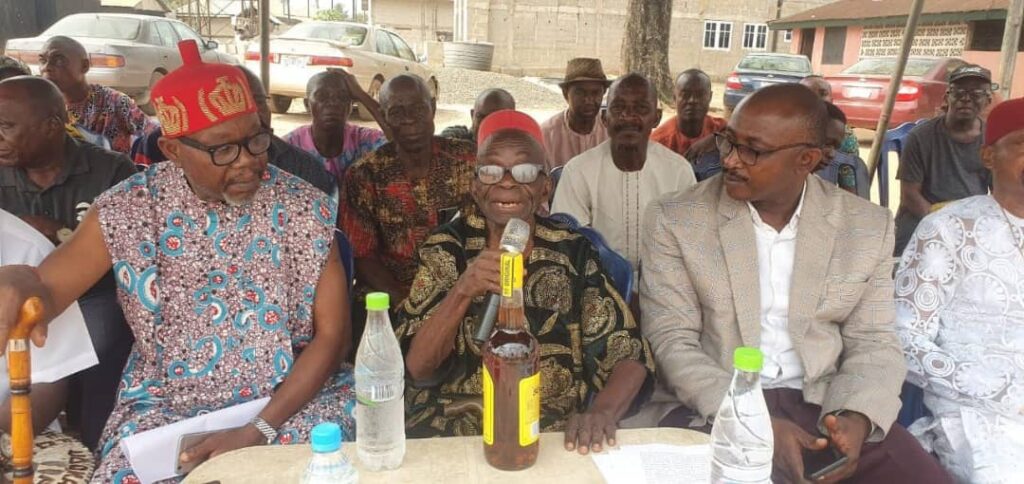 The inauguration also got the royal backing of the Eze, HRH Eze Francis Obiakonwa Ugorji (Eze Udo II of Naze Autonomous Community who graced the occasion in his full regalia and gave his royal blessing to the newly elected executives.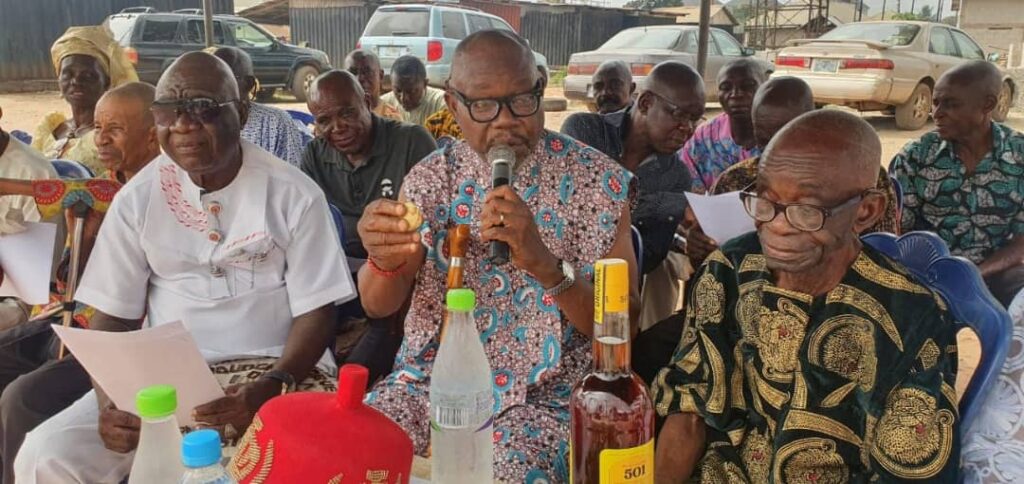 Also present at the event are PA Etoama Ashimonye (oldest man ), Hon. Councilor Chief Lambert Nzeh, the President Aladinma Ndom Naze, Chairman of Umunchehara kindred Dr. Joe Ken Nzerem, Chairman of Umuokoro kindred ably represented by Mr. Richard Amuneke, Mr. Okechukwu Louis Njoku-Chairman Obiletiti Sub-elders and Chairman Umudara Kindred Mr. Godwin Igwe.
Others are Ugwunna Dominic Ouocha who is the Secretary of Council of elders, Pastor Christian Igwe Chairman Umuanyahu Electoral Committee, Legal Adviser Charles Nzeh, the Assistant Secretary of Umuakali-Elu Youth Association to mention but a few.
For those who have been following up of events in Umuanyahu, this new youth executive is a symbol of the long awaited change which everyone is looking up to see.