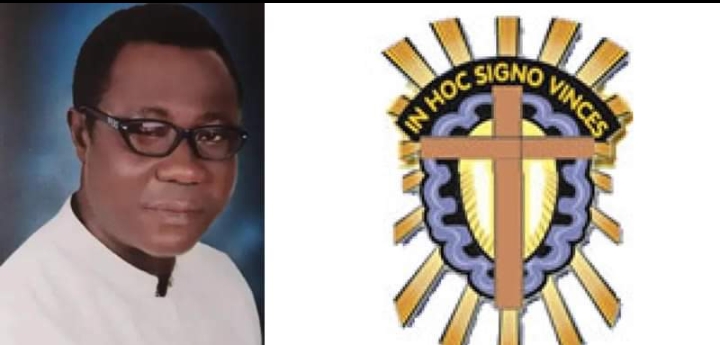 Suspended Parish Priest of Holy Trinity Catholic Church, Ewu-Owa, Gberigbe in Ikorodu, Lagos, Rev. Fr. James Anelu, who banned Igbo songs and choruses in his parish, has been reinstated.
The Activist Media had reported that the Catholic Archbishop of Lagos, Alfred Martins, in a "disclaimer", directed the priest to proceed on "an indefinite leave of absence" on February 7.
Anelu was reported to have banned Igbo songs and choruses in his parish, arguing that the excesses of Ndigbo must be contained.
It was learnt that he had angrily stopped a soul-lifting chorus during the second collection, noting that the Igbo cannot keep dominating other people in his Catholic parish.
He reportedly cited the case of his Benin Diocese where the Igbo dominate to the point of becoming the Bishop, allegedly claiming that the spirit of God recognises only geographical languages of the parish.
Director of Social Communications, Lagos Archdiocese, Rev. Fr. Anthony Godonu, announced Anelu's reinstatement in a statement obtained on Wednesday.
The statement read, "The Catholic Archbishop of Lagos, Most Rev. Alfred Adewale Martins, has recalled Rev. Fr. James ANELU, the Parish priest of Holy Trinity Catholic Church, Ewu Owa from the indefinite administrative leave to which he was sent on Feb. 7th 2022. Fr. ANELU proceeded on the leave following allegations that he banned the singing of Igbo songs in the Parish.
"Following a thorough investigation, conducted in consultation with the Parish Pastoral Council, the Parish Laity Council and Ad hoc Committee set up by the Archbishop, it was discovered that the posting on the social media that brought about the administrative leave did not give a complete picture of the incident.
"Fr. James has therefore been asked to return to the Parish in order to remedy the situation created by the social media posting and bring about reconciliation and unity in the parish.
"In the spirit of the Lenten season, he urged all the parishioners to work together in collaboration with the Parish priest for the greater glory of God and the good of the community.
"He also called upon all God's children to remember Fr. Anelu and his parishioners in their prayers."