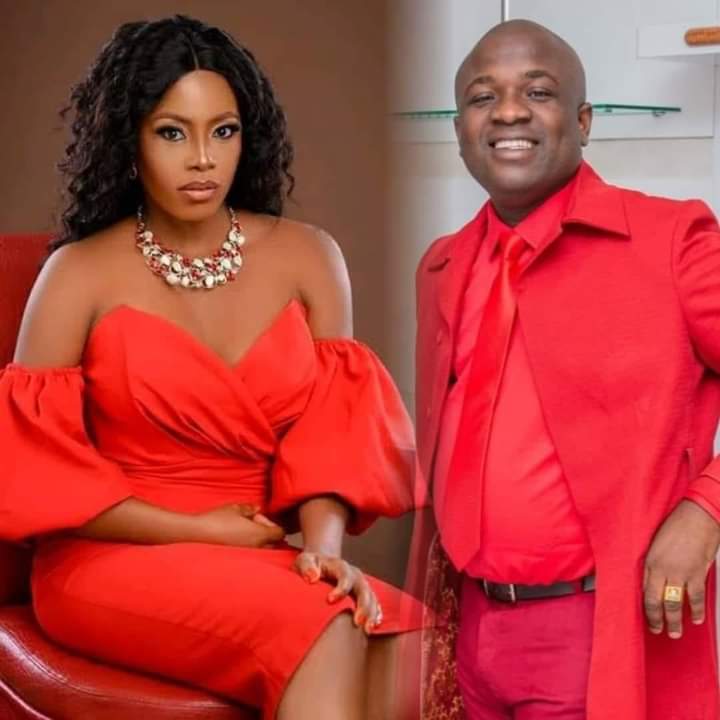 Azubuike Ihemeje wrote:
Ladies and gentlemen, after some rigorous exercise of collation of the names of Victims of Chinmark scam, together with the Influencers that ensnared them to be defrauded,
We're pleased to bring the following information to you:
1) That we've managed to get the IGP to personally set up some crack team of investigators to carry out detailed and discreet criminal investigation into ALL the perpetrators of this public fraud.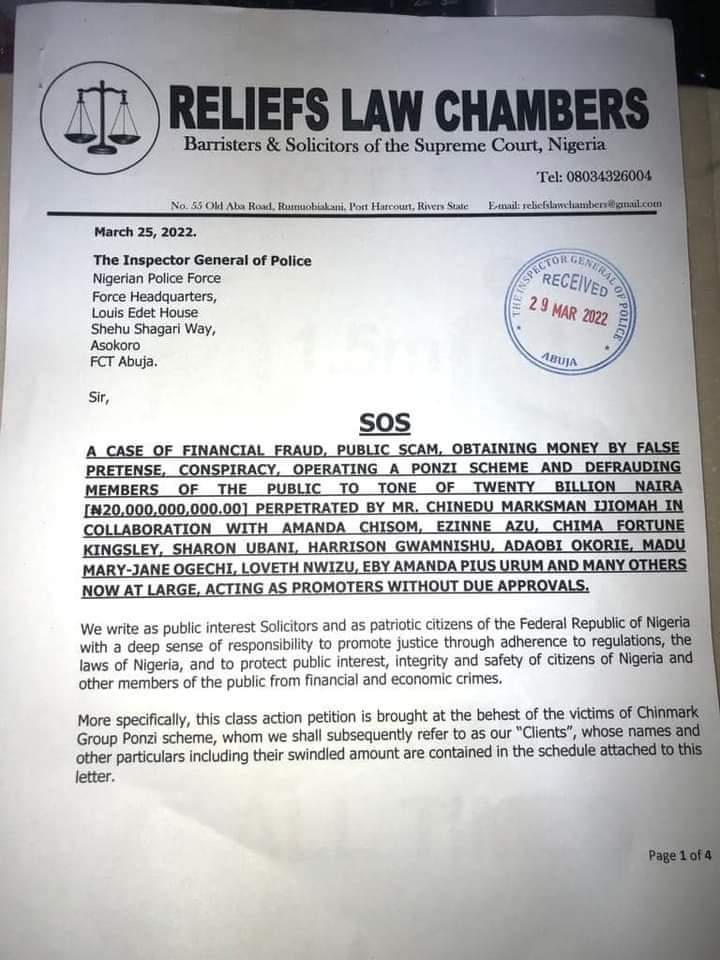 2) Same steps were replicated with the Chairman of the EFCC, due to the enormity of the crime.
3) The Immigration service as well as the Interpol as been duly notified, and they're at full alert.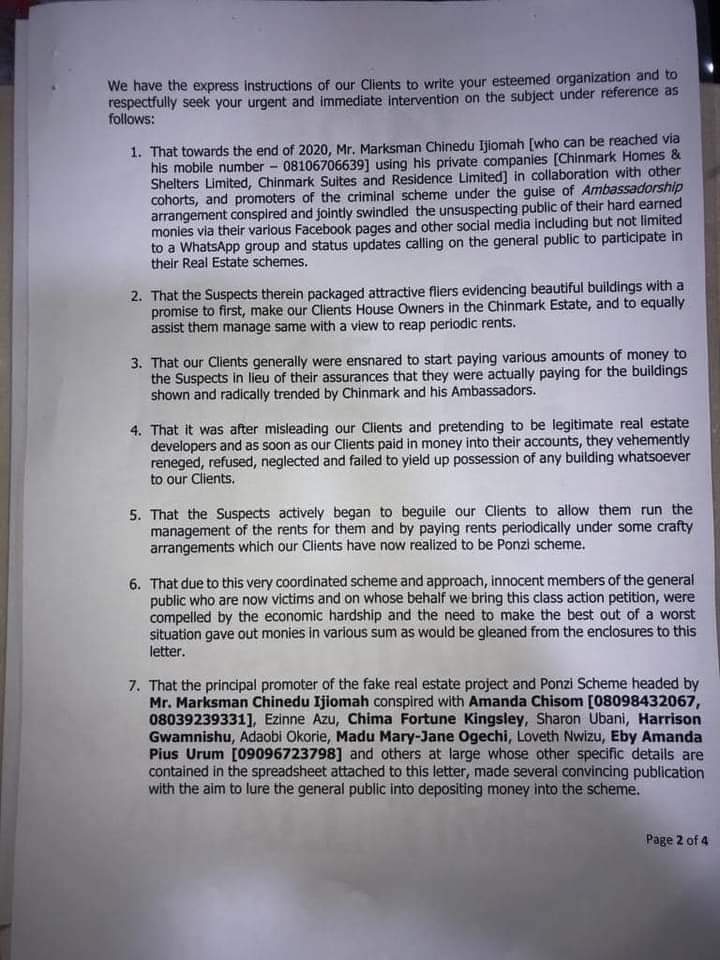 4) In coming days, Victims shall be privately acquainted with the specific contacts of their IPOs.
5) At this point, Victims must personally or by their own proxies endeavor to act as pointers, to pin down their own suspects, with the nearest police stations around their location, and quickly inform their lawyer via the designated WhatsApp number.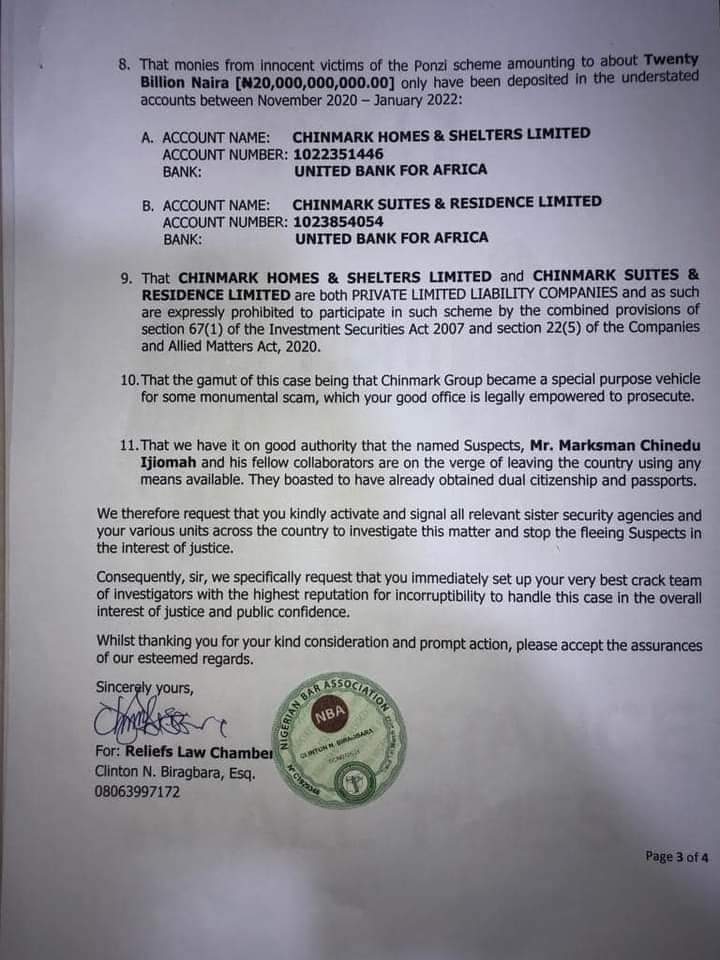 6) Report any any DPO that's not giving you the needed corporation, and we'll intervene on your behalf.
7) That after plenty rigors, we've been able to get IGP himself to Approve your class action petition and set up a very good crack team for to investigate and prosecute the criminals, now is your own turn to act as the real Complainants in this matter.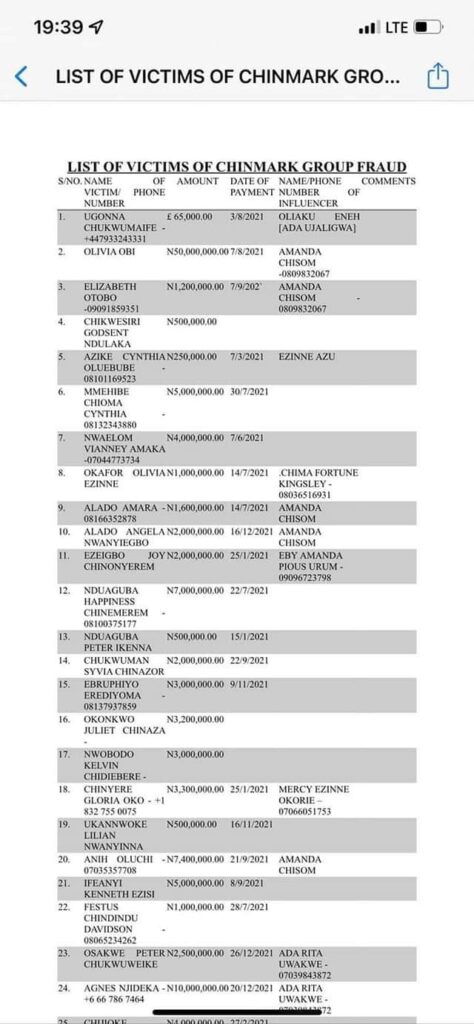 Now.
At this point, kindly, study this petition calmly, carefully and diligently, and adopt exactly same whatever you are called upon, please.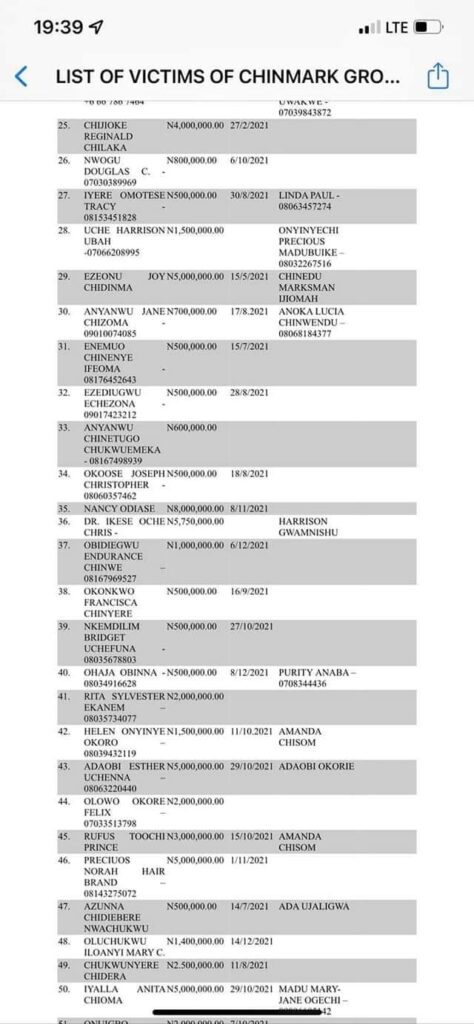 I have decided to transparently lay bare these things here, to equally give the suspects to either prepare their defense or find a way to resolve the issues before the real pressures of criminal litigation is fully activated.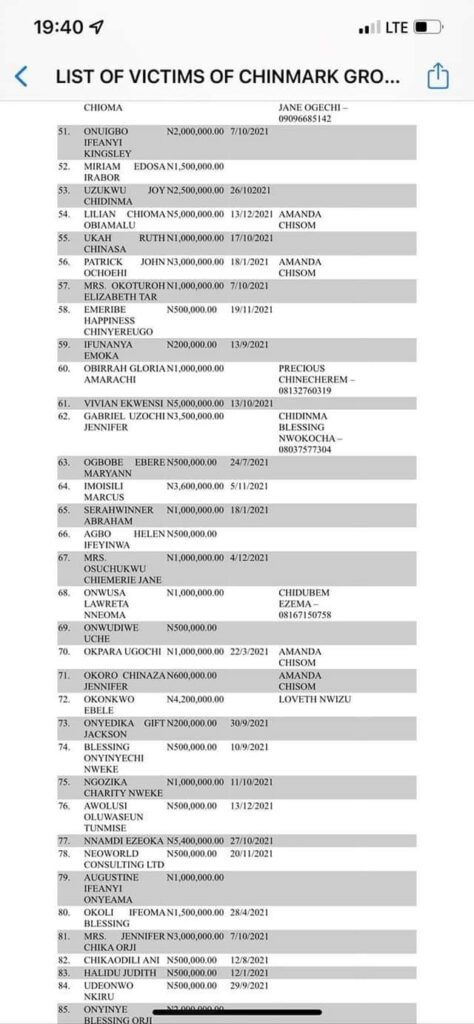 There plenty other influencers in the Addendum lists.
Chinmark scam was a shared criminality that benefited several culpable Participants, hence there's equally the need for shared liabilities too.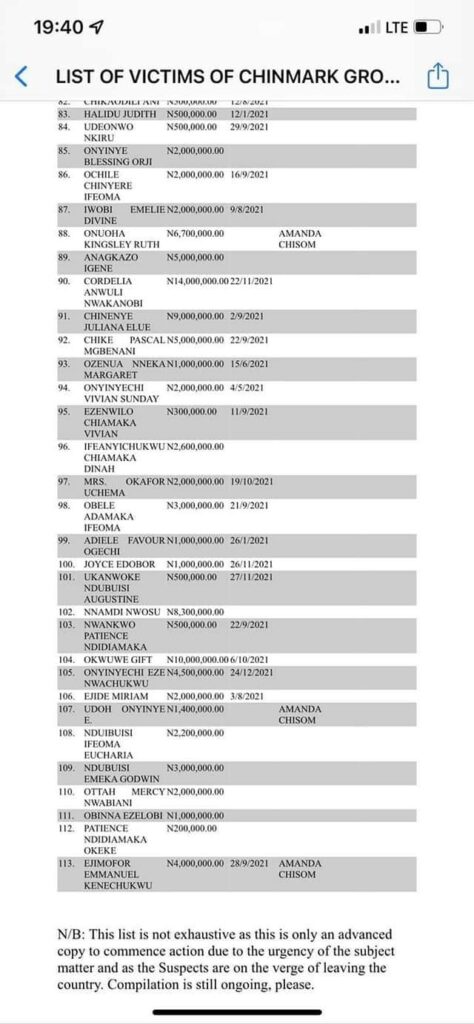 This is strictly the criminal justice aspect of this case.
And for us, it's the most potent, for it holds the prospect of, for once, demystifying Ponzi scammers as criminals, and also serve as major deterrent to others in future.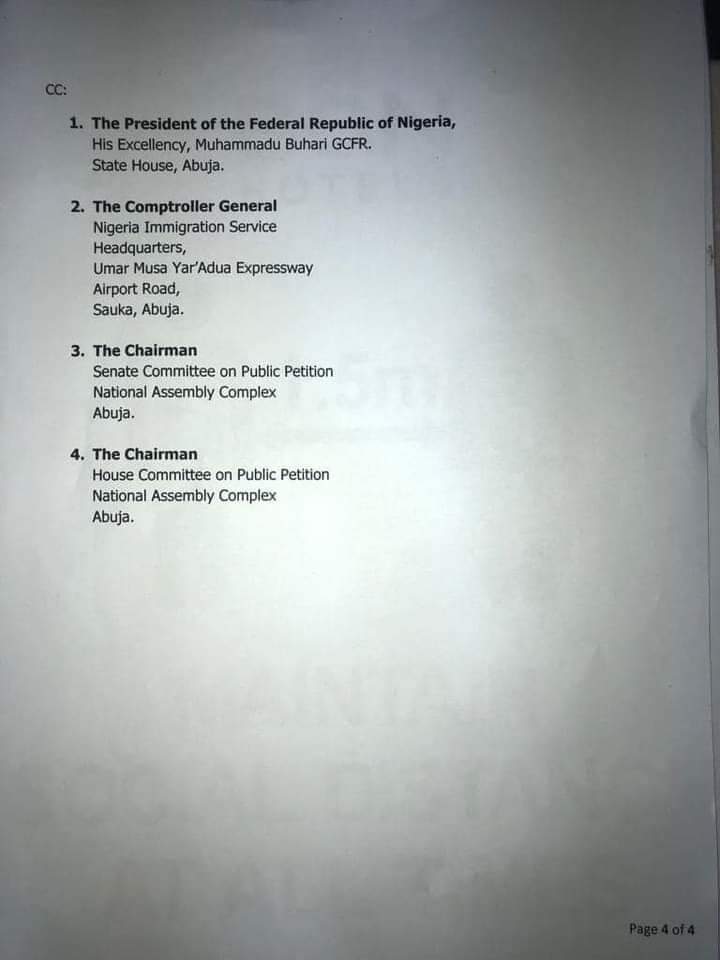 Gentlemen,
We've for once, comprehensively kickstarted and activated the criminal process that should hopefully lead to prosecution of these financial online marauders.
This one is not tainted with their civil matters excuses, it's pure criminal, raw and core.
And all the facts, and our criminal jurisprudence are in accord with us.
The rest is now left in the integrity of the system, and the full participation of the Victims.
This below, is just a sample of the Petitions, others are substantially the same with little little variations to suit each specific agency.
But we couldn't attach all the overloaded incriminating exhibits here, for they were adequately captured and annexed to the original copies.
We shall diligently follow the entire process through to the very end.