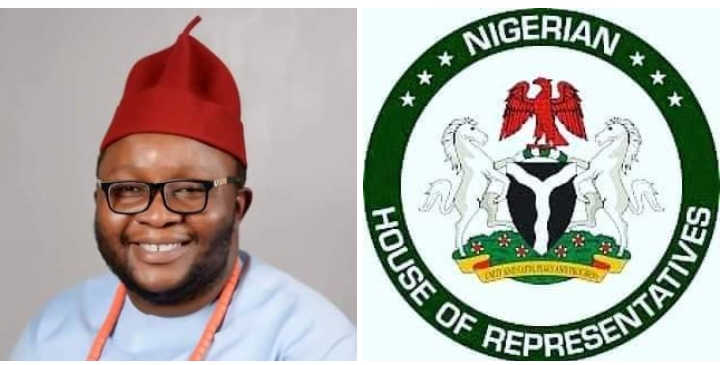 The Need To Allow Rt. Hon. Ozurigbo Ugonna Go A Second Term
The conversation over who will be the flagbearer of the Peoples Democratic Party (PDP) to represent the people of Nkwerre/Isu/Nwangele/Njaba Federal Constituency at the National Assembly in 2023 has been a hot topic amongst political commentators and supporters of aspiring individuals.
In every election year, such conversations are expected and is usually followed by a rejection of the incumbent due to relative poor representation or replacement of an incumbent due to tenure arrangement.
But for the first time since the creation of the federal constituency, the narrative has changed with the people inspired representation of Rt. Hon. Ozurigbo Ugonna elected in 2019.
For the first time in our federal constituency a true servant leader has emerged and is doing the bidding of the people.
The ascension of OZB to the National Assembly gave NINN a new dimension and converted it to a landscape of development.
When the Empowerment Maestro called a meeting of all President Generals in December of 2019, he paved way for a people led representation where by the people were given the room to nominate projects they felt were priority to their various communities.
Why many felt some of these nominated projects werewas a gigantic and did not seem realisable, Enyioha Gburugburu entertained all and sundry to the bewilderment of all and made effort to ensure that 80% of the projects nominated saw the light of day including promises made during the campaigns.
It is for this reason that road construction, erosion control projects, construction of health centres, distribution of transformers, schools, markets, electrification projects, provision of water (solar or motorised boreholes) and lots more have been done.
It is also the first time human capacity development projects in terms of empowerments and employment are given to people with no political advantage.
OZB is not shying away from responsibility which is boldly evidenced in Umunakara and Amaigbo both in Nwangele LGA where decade long abandoned road as well as a Gully Erosion positioning to wipe out a community have been constructed and checkmated respectively.
The same energy is also being channeled to Okoroduruekwe Isu where the Erosion Control Project will soon commence under the supervision of Ministry of Agriculture and Rural Development.
There is work to be done and Mr. Project is very well aware of that and he is poised to ensure visible change.
If in his first tenure he has been able to attract this level of development then surely, his second term will be a wave of the wand coupled with a Principle Position which he is 80% sure of getting once reelected.
Now that the people have seen all these things, it is only wise to rally around OZB to achieve the checkmate of the erosion menace ravaging our constituency by supporting him to go for a second term to enable him push the right buttons as the contact and experience to achieve this has been demonstrated in other places.
An Igbo saying has it that, Ekele Onye gwotara akidi, ogwota ozo.
OZB has never disappointed, and will never disappoint.