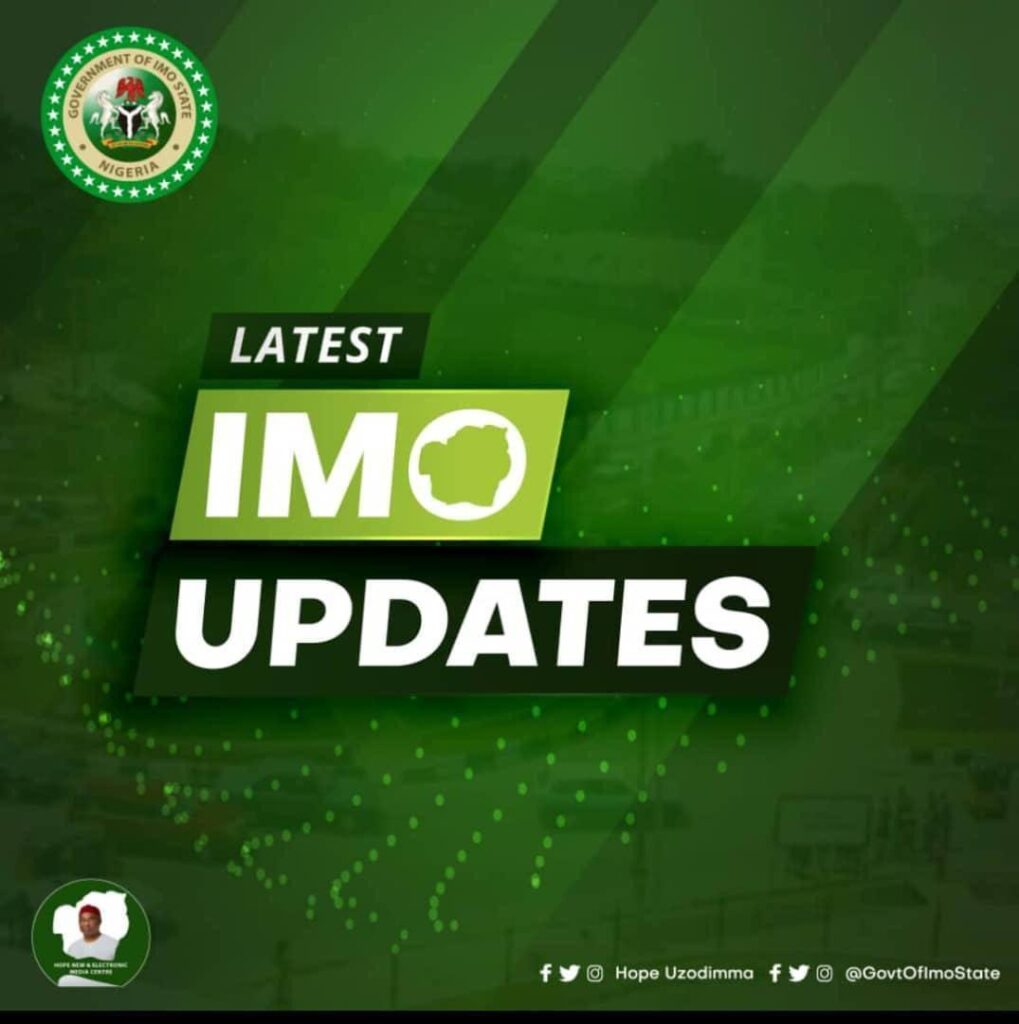 Imo govt urges calm as Supreme Court delivers judgment on disputed oil wells with Rivers
Imo State Government has urged citizens of the state to remain calm as it is still awaiting the certified copy of the judgment delivered by the Supreme Court over the disputed oil wells with Rivers State.
The Attorney general of the state,Barr C.O.C Akaolisa in a statement issued in Owerri noted that the Counsel to the Government,Chief Olusola Oke informed him that the Supreme Court granted a part of the claim of Rivers State while it refused another part.
He said since both parts had not been made known to Government,it is premature to speculate on the outcome of the judgment.
He expressed surprise at the statement by Gov Nyesom Wike claiming victory and embarking on celebration.
Chief Akaolisa said the action of the governor suggested that he might have had a preknowledge of the judgment hence the celebration.
He urged imo people to remain calm and law abiding until the Government is apprised of the true state of the judgment.
Read more:
SOCIAL MEDIA ENGAGEMENT: GOVERNOR HOPE UZODIMMA'S ONLINE INTERACTION WITH IMOLITES
On Wednesday, the Social Media space was agog with the simplicity and accessibility of His Excellency, the Distinguished Senator Hope Uzodimma, when he engaged with Imolites and Nigerians on his verified Social Media Handles.
The Governor who hinted, in a post on his accounts, how he spent his holiday reading through his DM across Facebook, Instagram and Twitter, expressed appreciation of the love and support. His Excellency promised to process the suggestions from his DM for possible integration into the policies and programs of his 3R Administration.
Shortly after he made the post on his handles, the Governor went on to engage with his audience online. From Instagram to Facebook and Twitter, His Excellency responded to as much comment as he could before attending to other State matters.
Imolites who joined in the discussion, expressed joy and happiness as they had direct access to communicate with their Governor, who promised to sustain the interaction periodically.