… Because Okigwe South deserves an efficient and experienced Representative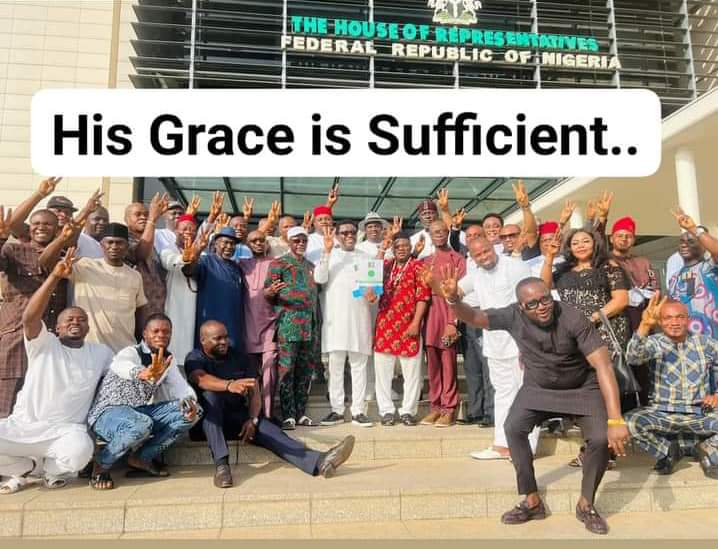 It is no longer news that Hon. Deacon Chike okafor, the member effectively and purposefully representing the good people of Ehime-Mbano, Ihitte-Uboma, and Obowo Federal Constituency in the House of Representatives has bowed to pressure from his people and teeming supporters to offer himself, once again, to serve his people as a Legislator of repute. He has, over the years provided leadership, the sort of which has never been seen, of a Legislator, in these parts! Apart from sponsoring quality bills and motions in the Green Chambers of the National Assembly, His indelible footprints are etched in physical infrastructure, scholarship endowment, Construction of schools and hospitals, Free Medical and Surgical Outreaches, as well as employment of young constituents and more!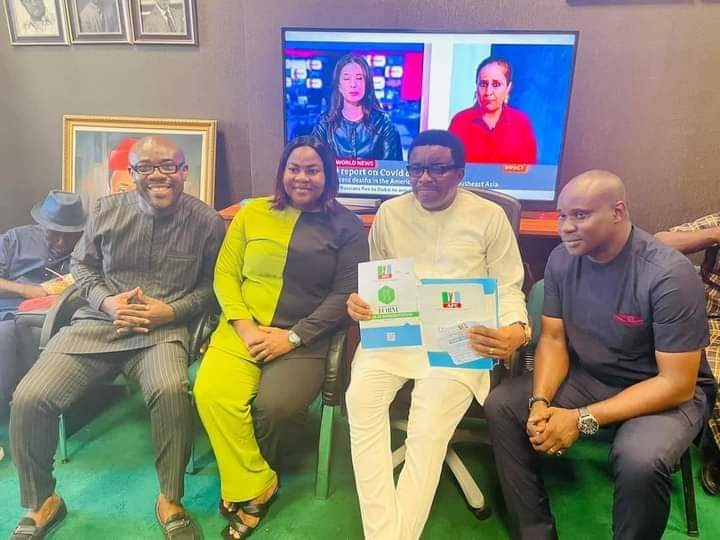 What is news is that, as never before experienced, in the history of constitutional democracy in Okigwe South, a leader is being massively sought after and openly supported by his people to pick his nomination forms.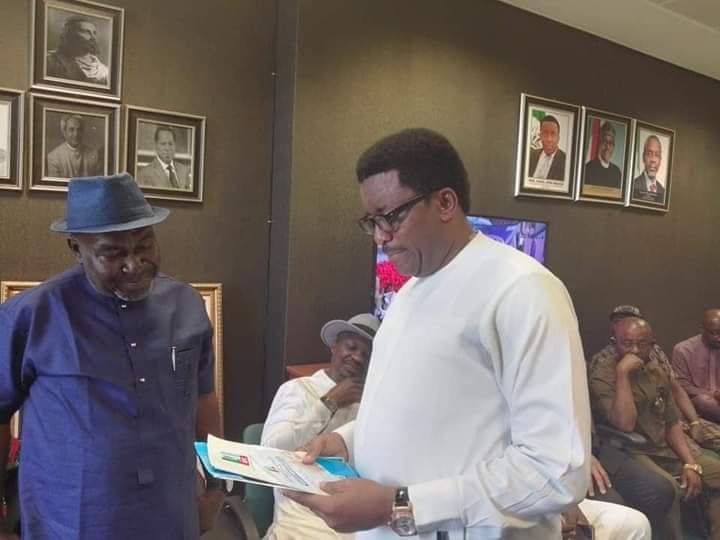 Of course, as the saying goes, when a great man of valour returns from a trip with a hand luggage laden with large chunks of meat, it is an evidence of reciprocal benevolence.
This explains the massive turnout and cashflow of support, from beneficiaries of Hon. Deacon Chike Okafor Employment Intervention. A scheme he's been known for, even while he was just a banker, with Zenith Bank International. The records show that he has helped not less than 30 persons, not related to him, to secure life fulfilment in the financial sector of the Nigerian economy through a job in Zenith Bank.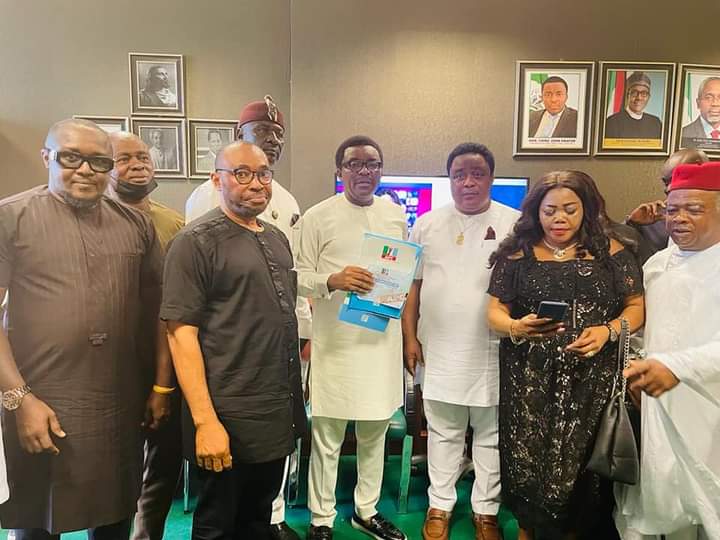 So, with the benefit of elevation to the National Assembly, and the contact made, also through Zenith Bank, Hon. Deacon Chike Okafor proceeded to assist more people, in good number, this time, to have an opportunity to contribute to the development of Nigerian, through a career in no less an institution than the apex bank itself, the Central Bank of Nigeria (CBN). This is asides those he used his office to assist in securing jobs in the various health institutions under his legislative scrutiny, while he held sway as Chairman House of Representatives committee on Health care Services. So Agencies like the National Agency for Food and Drug Administration and Control (NAFDAC), National Blood Transmission Service (NBTS), Health Record's Officer's Registration Board of Nigeria, just to mention a few.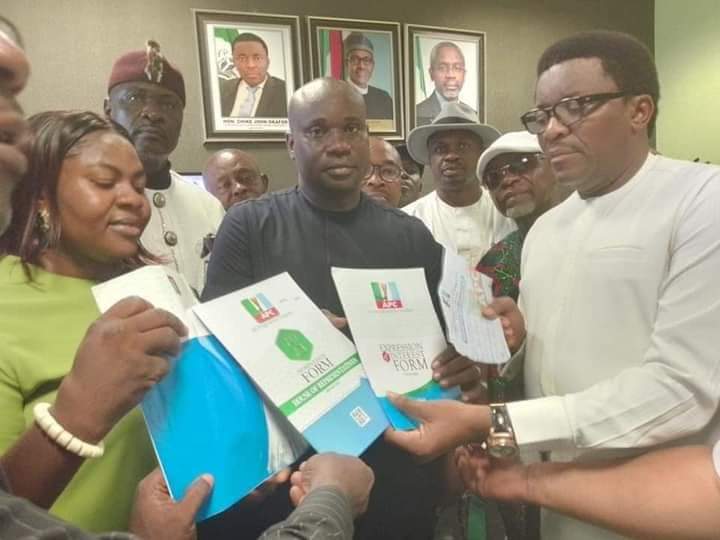 Hon. Chike Okafor, it must be noted, vehemently rejected the attempt by thousands of the beneficiaries of his annual Free Medical and Surgical Outreach program to join the fund raising effort, because according to him, he's not favourably disposed to accepting anything in return for being used as an instrument to restore life and hope to the poorest of the poor.
It is the beneficiaries of this service oriented benevolence who felt the need to reciprocate his kind gesture, without his asking for it. They pulled resources together and made his nomination forms happen.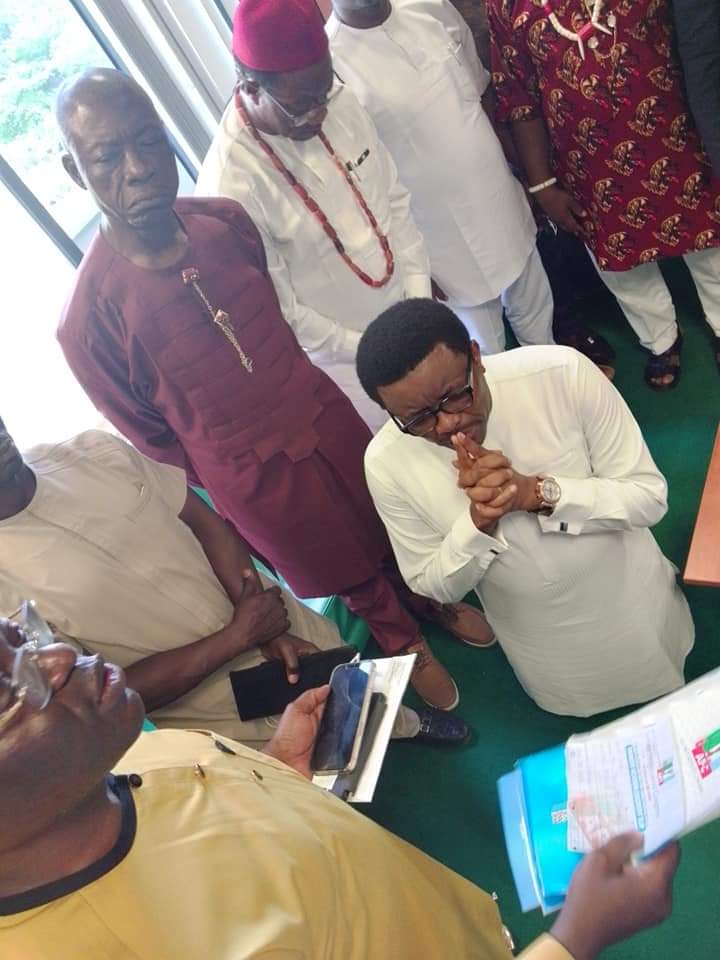 Because it is important to have witnesses to such historical occurrence, the leaders of the Constituency decided to be present at the presentation of nomination forms.
Since Hon. Chike okafor is from Obowo, a list of leaders from Obowo who were present will only be intimidating and may simply be explained away as being his kinsmen. So, let me mention just a few of the leaders from Ihitte-Uboma LGA that graced the occasion and made bold and audacious remarks, in affirmation, that there is, indeed, no vacancy in Okigwe South Federal Constituency seat, in the Green chambers, as the concern of the Constituency is to go for experience and be in a pole position to clinch a strategic which assures more dividends of democracy.
Some of the leaders include but not limited to:
(1) Chief (Dr) Sir Okey Anukwuem. Present Commissioner for special Duties. Umuihi ward.
(2) Chief Kodichi Anamekwe. Former IMT Chairman ihitte uboma LGA, former Chief of staff to imo state speaker. Umuezegwu ward.
(3) Hon Prince Okey Ogwuegbu. Former ISiec commissioner imo state. Amainyi ward.
(4) Hon pst Chukwudi Okafor. Legislative aide to Awuchinumu ward.
(5) Hon ifeanyi Nwannenna,.Former Chief protocol officer to imo state speaker. Ikperejere ward.
(6) Nze Onyegbule Onyegbule. Legislative Amainyi ward.
(7) Hon Achi Christopher. President ihitte uboma youth Association. Ikperejere ward.
(8) Hon Michi ibekwe. Amainyi ward.
(9) Kingsley onwurike ,. Amakohia ward.
(10) Eguzo Emeka Vincent Dimneze ward.

(11) Onwuka Anthony Nzeadi.Umuezegwu ward.
(12) Chief Ikenna Ibeakolam,Okata Ward
This does not include Obowo and Ehime-Mbano people, Indeed, an appreciative people only end up spurring their Representative to do more. The number of people that showed up for the presentation of nomination forms alone, from Ehime-Mbano, Ihitte-Uboma and Obowo Federal Constituency shows that the love and support that Hon. Chike Okafor enjoys has grown, over the years and leaves no one in doubt that he's in contest with no other person, for the House of Representatives seat of Okigwe South Federal Constituency.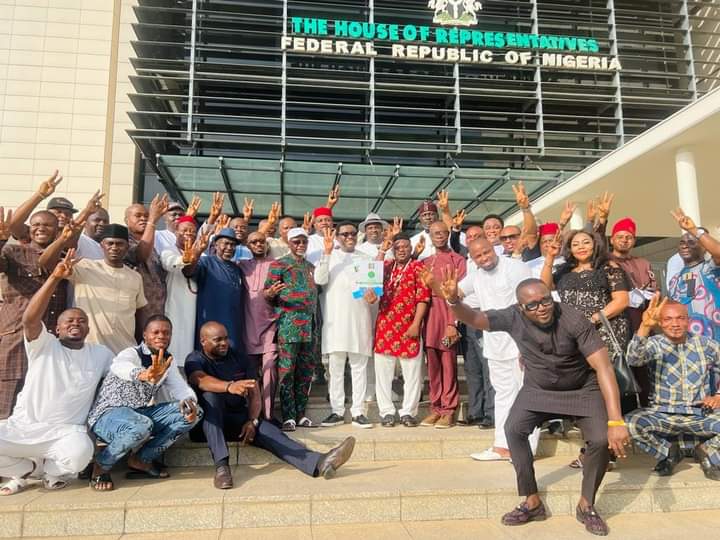 To God 🙏 be the Glory.